This post may include affiliate links. Read our disclosure policy for more information.
These crispy baked chicken drumsticks follow a simple recipe and make for a delicious meal. The great thing about chicken, whether it be fried or baked, is that most people really love it. Chicken is also appropriated for so many different scenarios and meal types.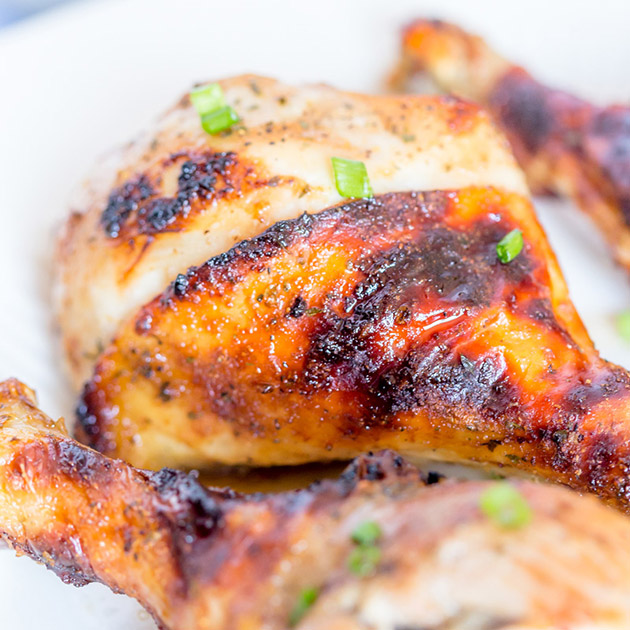 Baked chicken drumsticks are easy to carry and transport while giving very little chance to mess. You can bring them along to a family picnic in the park, have them at a backyard barbecue, or just enjoy them as an easy-to-make lean protein snack at home.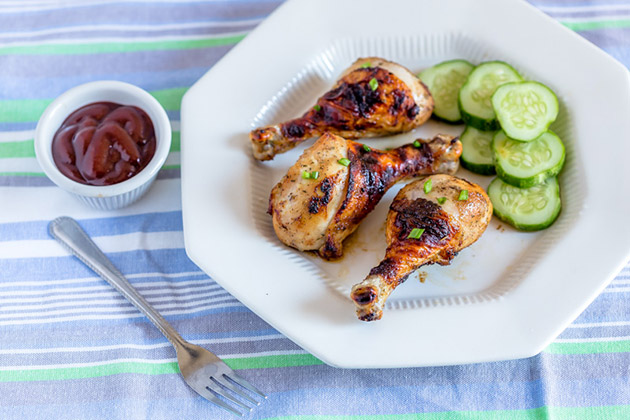 When concentrating specifically on making baked chicken drumsticks, it's easy to see why. When most people reach into a box of chicken pieces, they will likely be going for the drumstick.
Shopping List
3 pounds chicken drumsticks
1 teaspoon salt
1 tablespoon vegetable oil
1 1/2 tablespoons garlic powder
1 1/2 tablespoons onion powder
1 1/2 tablespoons honey
1 tablespoon Italian herbs
1 teaspoon black pepper
1/2 teaspoon cayenne
1 teaspoon paprika
1 teaspoon chicken bouillon

All ingredients in this recipe are almost available in any pantries or season-wise obtainable at any grocery store. The seasoning on these sticks taste perfect, everything incorporated well, yet not overpowering. You don't want to overpower chicken's natural flavor and juiciness with too many herbs. This recipe aims to achieve that sort of balance in flavor.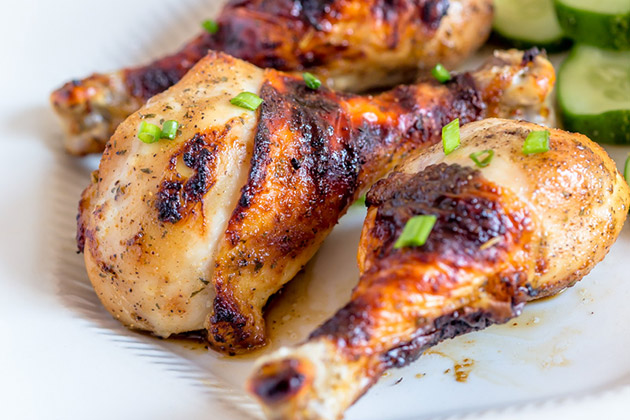 Following these directions, make changes and customize to your specific diet/desire. This recipe will yield enough servings for 3 or 4 people. Total prep time will be about 10 to 15 minutes and the total cook time will be around 50 minutes. Each serving will be approximately 500 calories.

Crispy Baked Chicken Drumsticks
Ingredients
3 lbs chicken drumsticks
1 tsp salt
1½ tbsp garlic powder
1½ tbsp onion powder
1½ tbsp honey
1 tbsp Italian herbs, dried
1 tsp black pepper
½ tsp cayenne
1 tsp paprika
1 tsp bouillon
Instructions
Wash your chicken legs well and then place them on a cooking sheet uniformly, single layered.
Marinade with spices and drizzled oil for at least 2 hours in fridge, though overnight would work best.
When ready, preheat the oven to 425°.
Reapply more oil and herbs to ensure ultimate crispiness to the outer shell after marinated.
Line your baking pan with foil and if possible, top it with a wire rack to allow the juices to drop while the chicken drums are cooking.
On a single layer, arrange the chicken pieces.
Once the oven has completed preheating, pop your chicken pieces in to cook. Place them in oven's the middle rack, if possible, to allow even cooking from all sides.
Note: Make sure your baking rack is deep enough that any caught oil will not spill over.
Allow your chicken legs to bake for a total of 45-50 minutes, rotating halfway through in between.
Once they're done and nicely crispy, serve with your favorite sauce and sides.
About Victoria Giang
Victoria is a home cooking mom and a food blogger behind How Daily, a food and DIY blog. She loves to to share her recipes and culinary tips from her diversified experience of multi-cuture. She most interested in cooking and creating authentic and original taste from traditional recipe.
Products Featured in this Recipe:
(may include affiliate links)
Which piece do you reach for first? Drumsticks, wings, thighs or breasts?