This post may include affiliate links. Read our disclosure policy for more information.
A delicious blend of herbs and spices that have a sweet and smokey flavor with a touch of heat. This Cajun seasoning recipe is simple to make, which is good, because you'll be using it on just about everything.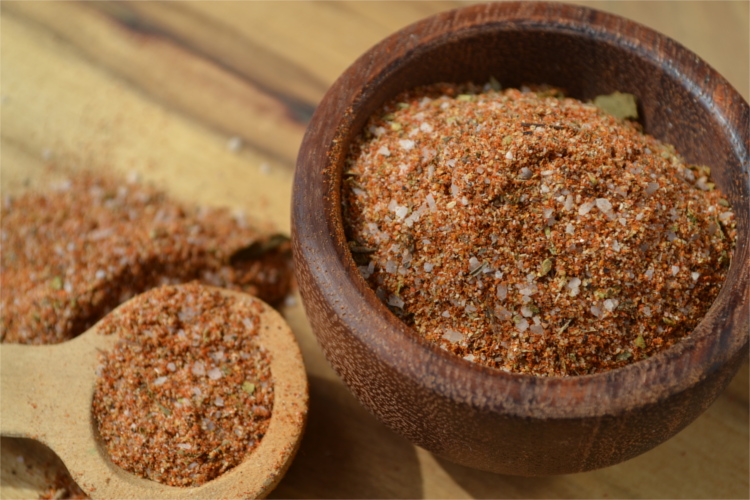 If you've never used Cajun seasoning before you've really been missing out. The unique flavor of this stuff makes you want to put it on just about anything and everything. I use it like some people uses season salt, except this is even more versatile. It's a perfect dry rub for beef, pork, fish and even seafood. But it's even better when it's sprinkled over some french fries, vegetables or popcorn, I've even used it in some of my dip recipes. I'm sure you'll come up with a bunch of your own uses.
Simple Cajun Seasoning
Paprika: The best kind of paprika to use in this recipe is smoked Spanish paprika. It makes a difference what kind that you use. The Spanish paprika has a sweet smokey flavor that tastes similar to a roasted red pepper and adds a really unique flavor to this seasoning.
Salt: The best salt to use in this recipe is kosher salt. Surprisingly, kosher salt, when used on meat, helps the meat to retain it's own natural juices. Those juices keep the meat from drying out and they give it amazing flavor. 
Cayenne Pepper: This is what gives the seasoning it's heat. If you like your food on the hotter side you can add a little more cayenne and a little less paprika. This exchange will turn up the heat while keeping the flavors of the seasoning balanced.

Cajun Seasoning
A delicious blend of herbs and spices with a slightly spicy flavor. Cajun seasoning is simple to make and tastes amazing on just about everything.
Author:
Robin | Fluster Buster
Ingredients
4 tablespoons smoked paprika
4 tablespoons garlic powder
4 tablespoons Italian seasoning
4 tablespoons kosher salt
2 tablespoons onion powder
2 tablespoons dried thyme
2 tablespoons cayenne pepper
2 tablespoons black pepper
Instructions
In a bowl, whisk together all of the ingredients.
Store in an airtight container.
Notes
Use as a Dry Rub on: beef, pork, fish or seafood

Try it on: vegetables, fries, popcorn or in dips
Check for coupons before heading to the store.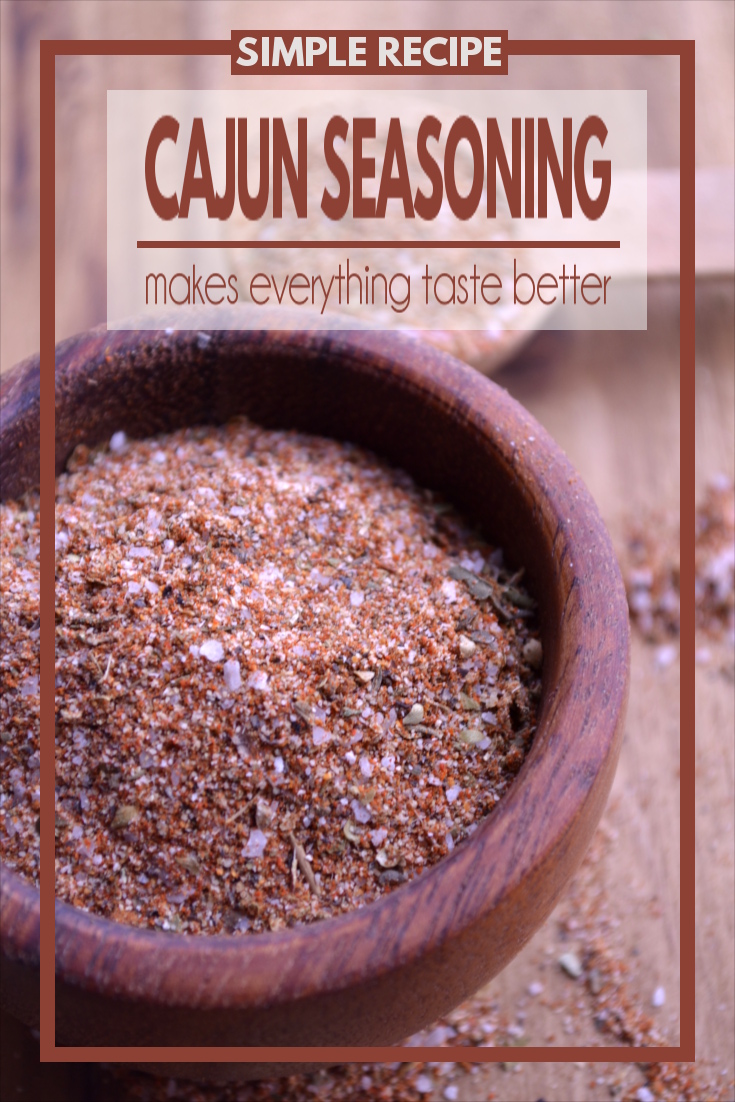 Disclosure: Some of the links in this post are affiliate links. If you click on the link and purchase the item, I will receive a commission. I only recommend products or services that I personally believe will add value to my readers. All opinions stated are strictly my own. Read our full disclosure policy for more information.