This post may include affiliate links. Read our disclosure policy for more information.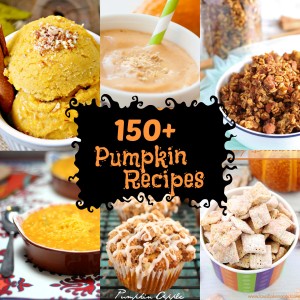 Have you heard that there is a pumpkin shortage this year? If you were to see my kids garden you would think otherwise? However, if the rumor is true then you'll want to run to the store and stock up because after you see this huge list of pumpkin recipes you'll wish you had.
I never realized that there were so many different ways to use pumpkin until I started hosting our weekly Creative Muster party. Our party is home to some of the most talented bloggers around and what they've done with pumpkin is deliciously amazing.
What are some of your favorite Pumpkin Recipes?