This post may include affiliate links. Read our disclosure policy for more information.
Smoked cheese and sliced deli meat layered between two thick slices of bread. Then it's soaked in an egg batter and fried "Disney style". Served with a sprinkling of powdered sugar and some blackberry jam for dipping.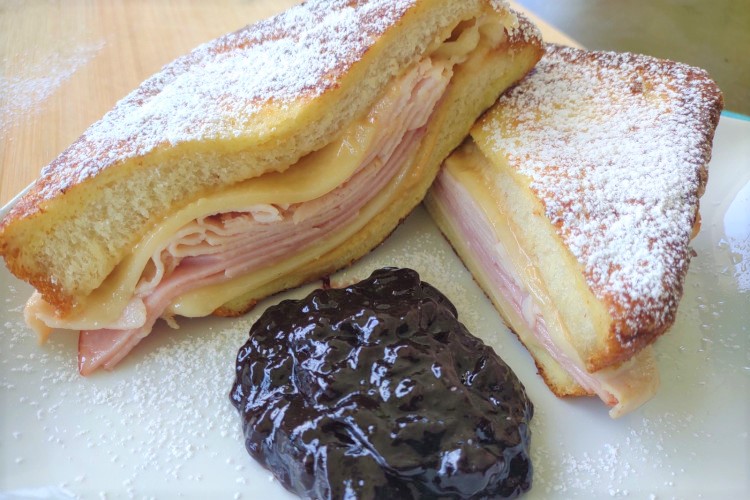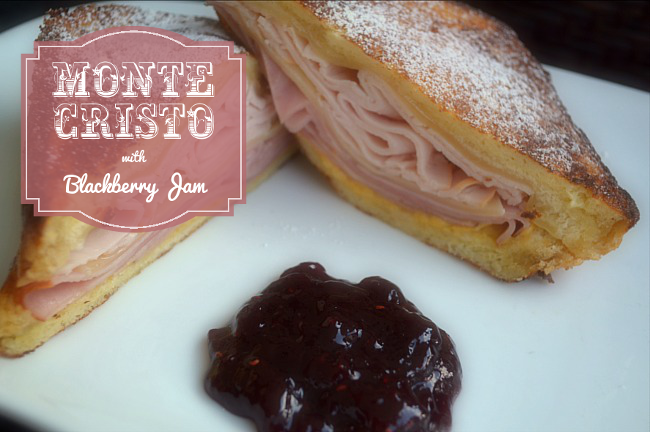 One of my favorite things about food, other than the taste, is the memories that are associated with them. The Monte Cristo sandwich is one of those foods that brings back some really happy memories. As a kid, one of my favorite meals was French Toast, not just grilled, but deep fried, which gave it a crispiness that you couldn't get from just grilling it. I would then smother it in butter and cover it with powdered sugar, no syrup for this girl. So when my mom introduced us to the Monte Cristo I was in heaven. It was simply a ham and turkey sandwich made the same way as french toast. The kicker though, and it might sound a little strange, is that you sprinkle it with powdered sugar and serve it with blackberry jam for dipping. When all of the flavors mix together it's like a party in your mouth.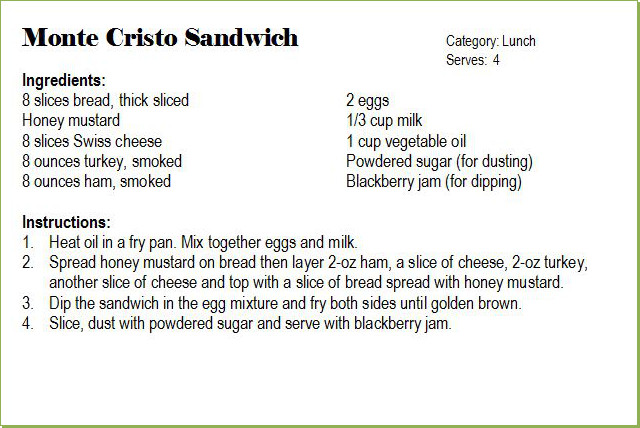 What memories will create over a Monte Cristo Sandwich?