This post may include affiliate links. Read our disclosure policy for more information.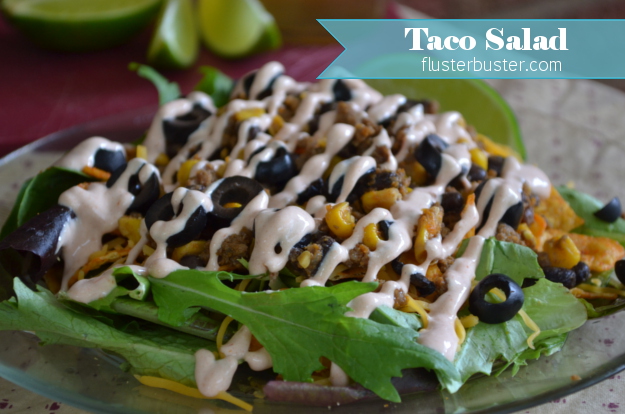 Today I'm serving you my Taco Salad. This salad made the list for the 7 Days of Summer Salads because whenever I serve it, there are never any leftovers. We all have our own versions, we all think ours is the best and we all love to have people try our version. But what is it that makes a Taco Salad great? I don't know what makes yours great, but I have one secret that will take any plain Taco Salad recipe and turn it into the best Taco Salad you have ever tasted.
Do you want to know what the secret is?
You're going to be surprised?
Are you ready?
Are you sure you're ready?
Hold on to your socks, this is big!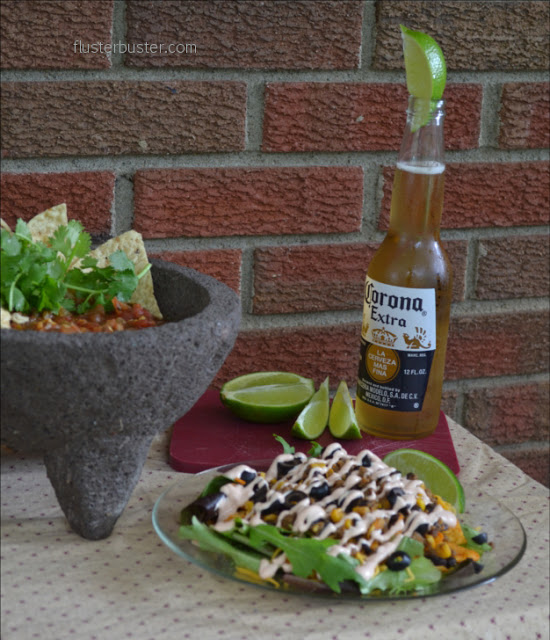 Serve it with a cold Corona and a Lime
It's amazing how much better something can taste when it's paired with the right beverage. If you're not a beer drinker than try pairing it with a cold margarita. Another thing that makes a plain Taco salad better is serving it with a homemade
Pico de Gallo
or dressing.
Here is my favorite version of a Taco Salad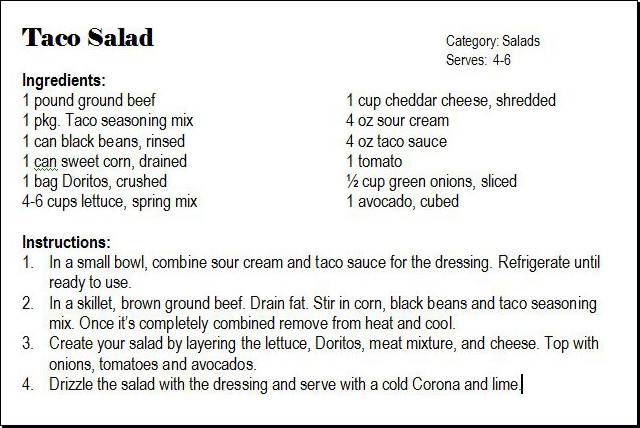 Are you looking for more great salad recipes? Check out these Salad Recipes that have been shared on Fluster Buster's Creative Muster.
document.write('