This post may include affiliate links. Read our disclosure policy for more information.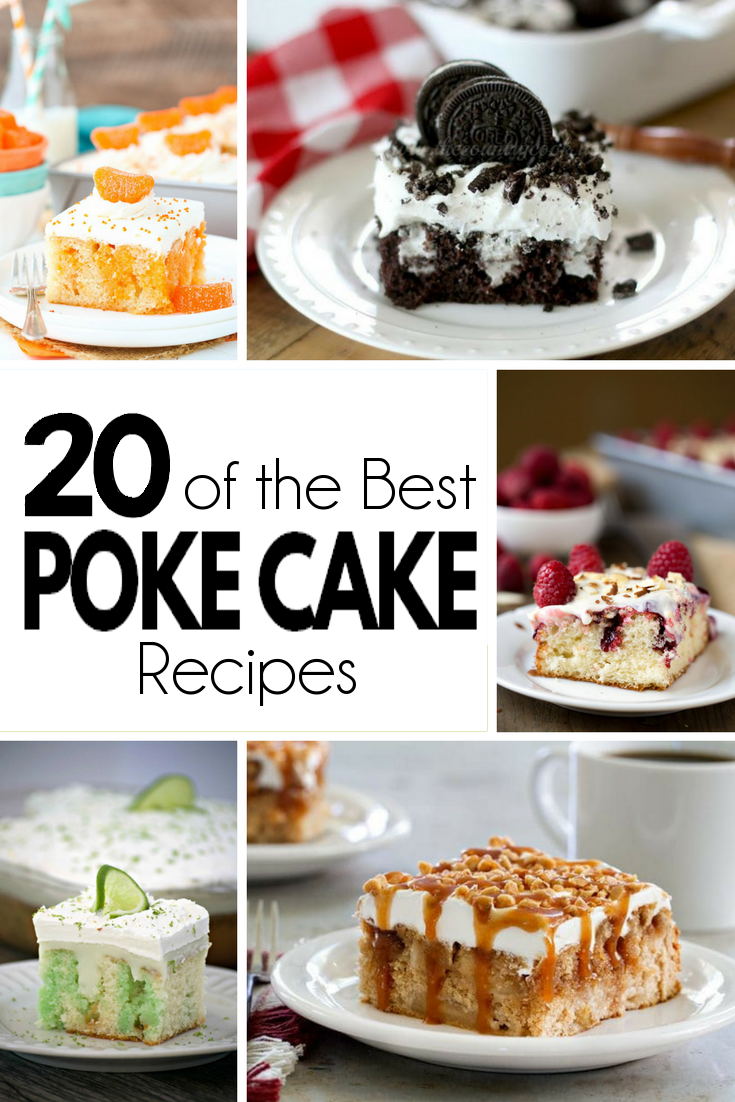 Have you been seeing Poke Cakes everywhere you look? If you haven't, then you need to get out from under that rock. Poke Cakes are a simple and delicious way to add some pizzazz to your regular cake mix. 
The sky's the limit when it comes to poke cakes, so let your imagination go wild. Start with your favorite cake flavor, then poke it with some holes and cover it with a filling, like pudding, fruit, even jello. Finally, top it with your favorite frosting and decorations. It couldn't be more simple!
Here are some of the poke cakes recipes I found that really get my imagination going:
So, what do you think? Did this collection of poke cakes give you any ideas? I have a few ideas of my own that I think will make for some pretty delicious combinations. Stay tuned, I'm sure you'll see them soon.
What combinations do you think would make an amazing poke cake?




Disclosure: Some of the links in this post are affiliate links. If you click on the link and purchase the item, I will receive a commission. I only recommend products or services that I personally believe will add value to my readers. All opinions stated are strictly my own. Read our full disclosure policy for more information.