This post may include affiliate links. Read our disclosure policy for more information.
Eye of round and London broil roasts were on sale this week for just $2.99 per pound. This is an excellent price so I stocked up, I bought enough to last a few months.
These cuts of meat tend to be on the tough side, which is why they tend to be cheaper. The great price that you can pick these roasts up for is often overlooked because of how tough they come out. For years I avoided them because no matter what I did they were always tough.
Over the years I have learned the art to cooking these cuts of meat so that they turn out tender and juicy. Now that I know the secret I can avoid the expensive cuts while still serving a delicious Sunday dinner without breaking the bank.
Here's what our meal plan looks like this week: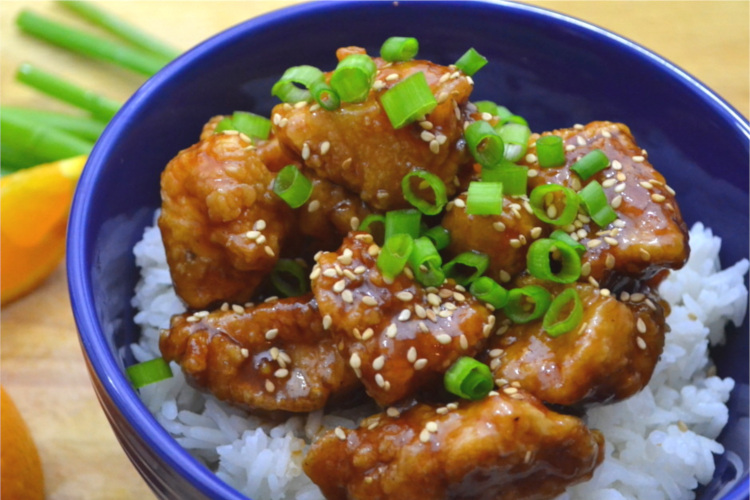 Week 8 – Budget Friendly Meal Plan
Cucumber Avocado Sandwich [Video] – served with fried apples and Triscuit crackers.
Serves 4

Tips for cutting the costs on this meal

Buy avocados in bulk when they are on sale. They are easy to freeze and taste amazing in your favorite recipes, especially guacamole.
Just like the avocados, buy in bulk when they are on sale and freeze. Frozen apples are perfect to use when making fried apples.

Instead of buying name brand crackers, purchase store brand, they are considerably cheaper and will save you quite a bit.
Beef Stew – served with biscuits.
Serves 4

Tips for cutting the costs on this meal.
Slow Cooker Mexican Lasagna – served with Mexican rice and mangoes.
Serves 4

Tips for cutting the costs on this meal.

Use ground turkey instead of ground beef, it's cheaper and contains less fat.

Cook up dry beans and freeze any that are unused. Dry beans are cheaper and contain more vitamins.
Make your own enchilada sauce using tomato sauce and a few spices. It's cheaper to make and you are in control of how spicy it is.
Make your own flour tortillas. You can make a dozen of them for just pennies, you can make them any size you want and they taste better than anything sitting on the shelves.

You can make Spanish rice from scratch but I find that the Knorr brand is the cheaper way to go. It costs around a dollar and there are no additional ingredients that need to be added.
Spinach Frittata – served with hash browns and biscuits.
Serves 8

Serve leftovers for breakfast or for another meal.

Tips for cutting the cost of this meal.

Instead of purchasing prepared biscuits, try making biscuits from scratch. They are easy, delicious and considerably cheaper.

Make hash browns from scratch, by frying 4 medium grated potatoes that have been rinsed and dried. This is a much cheaper option than buying the frozen hash browns.

Try using leftovers in the frittata, it's a great way to use up those leftovers.
Garlic Honey Ginger Glazed Salmon – served with roasted red potatoes and broccoli.
Serves 4

Tips for cutting the cost of this meal.

Purchasing frozen salmon can be considerably cheaper than fresh salmon.

Store unused fresh ginger in the freezer using a resealable freezer bag, with the air removed.

Compare the prices of fresh broccoli and frozen broccoli before purchasing. There can be a significant price difference depending on the season.
Chinese Orange Chicken – served with white rice and orange glazed carrots.
Serves 6

Tips for cutting the cost of this meal.

I was able to save money on the bbq by thinking ahead. Last July I stocked my pantry with several bottles, the prices were at there lowest to celebrate grilling season. Warning though, if you are going stock up on sale items be sure to check the expiration dates before you purchase.

Keep your eye out for sales on chicken breast, they;re often on sale.
Tender Pressure Cooked London Broil (aka Top Round)- served with Italian roasted potatoes and Brussels sprouts. For dessert we're having Chocolate Peanut Butter No Bake Cheesecake.
Serves 8

We had to triple the Italian roasted potato recipe so that we had at least 8 servings. Making enough potatoes and vegetables makes leftover night that much easier, just heat and eat.

Tips for cutting the cost of this meals.

London broil is typically a cheaper cut meat which means it'll be on the tougher side. Cooking it in the pressure cooker (InstaPot) using this recipe with give you really delicious, tender results.

The cost of Brussels sprouts are about to go up. It's the end of the season, so if you love them I suggest stocking up and freeze them for the year

.
Download – Week 8: Menu & Shopping List
Budget Friendly Tips
✔ Strain and freeze the broth that remains when cooking a roast, it makes a tasty beef broth to be used in all kinds of recipes.
✔ Buy store-brand products when possible, they are a much cheaper option. Many times the off-brand products are made by name brand companies.
✔ Having the right freezer can save you tons of money on your grocery budget.
✔ Stock up when prices are at there lowest. Sales usually go in a 3 month cycle, so if you see an item at it's rock bottom price, buy enough to use between now and the next sale.
✔ One way that I keep my grocery bill low is by using coupons for the items that I need. I rarely plan my menu around the coupons that are available, I find that I end up spending more. Instead I create my menu first and then look for coupons that will lower my bill.
Time Saving Tips
✔ Many grocery stores are now offering online ordering. For a small fee, they will do your shopping for you and even load it into your car. This is a excellent way to save time as well as being in control of what you spend.
✔ Spending a little time meal planning can make your life so much easier. It'll save you time and money, improve your nutrition, it'll make cooking more manageable and it will give you more control over what you put on the table.
✔ A simple way to save yourself some time in the kitchen is by prepping your food for the week. This can be done by simply washing your fruits, chopping your vegetables or portioning the food for each meal. It's up to you how much you want to do to save yourself sometime later in the week.
About Our Meal Plan
✔ Our menus are designed to feed a family of four, two adults and two teenage boys. It can also feed two adults and 3-4 young children.
✔ Many of the meals included in our meal plan are budget friendly to begin with, however we do offer tips that will reduce the grocery bill even further.
✔ Our menus do not include breakfast or lunch, but there is space for you to fill in what your family likes. Our family eats a pretty simple meal for breakfast and lunch, like cereal or sandwiches and sometimes leftovers. We don't make to much of a fuss over it.
✔ Sunday dinner is our biggest meal of the week, that's when all of the family gets together, so we tend to spend a little more money and include dessert. I try to make enough for leftovers during the week.
---


Disclosure: Some of the links in this post are affiliate links. If you click on the link and purchase the item, I will receive a commission. I only recommend products or services that I personally believe will add value to my readers. All opinions stated are strictly my own. Read our full disclosure policy for more information.