This post may include affiliate links. Read our disclosure policy for more information.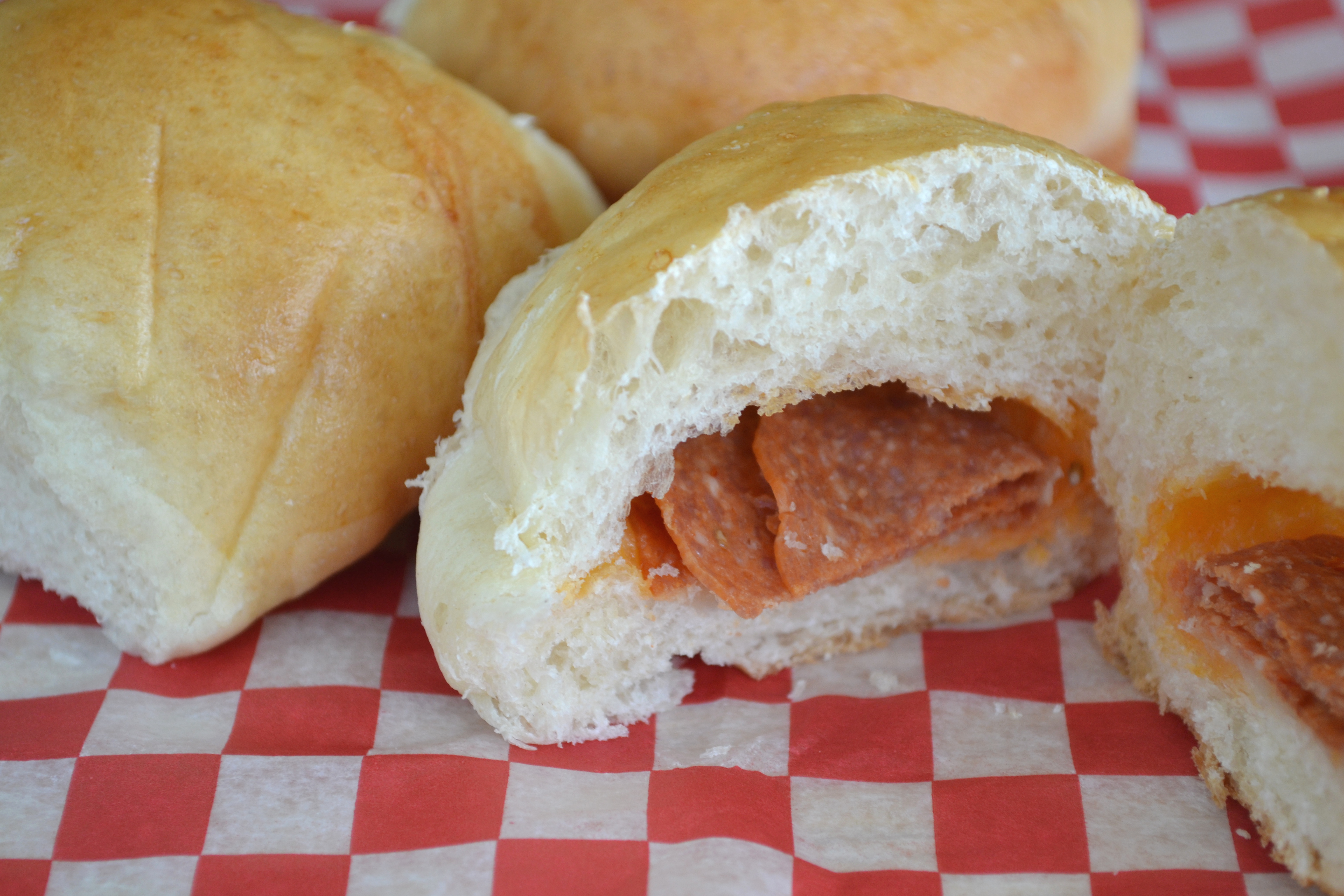 Every state seems to have some kind of signature dish and when we moved to West Virginia we learned fast what West Virginia's claim to fame dish is – Pepperoni Rolls. Everywhere that we went we found some variation of them. Some had pepperoni sticks wrapped in biscuit dough, others had cheese and pepperoni slices in croissants, but my favorite was the slices of pepperoni wrapped in a light dough, like the dough used to make dinner rolls.
Pepperoni rolls have an interesting history. When Italian immigrants moved to West Virginia to work in the coal mines they needed to bring a lunch, preferably an Italian one, that was portable. They quickly created this Italian masterpiece that is now recognized as the state food and with good reason – they are amazingly delicious!
There are many different ways that pepperoni rolls can be made, but this is my favorite recipe because they're light and the oil from the pepperoni releases into the dough giving it an amazing flavor. Add some cheese to the mix and you've got a snack that you won't be able to say no to.
I cheat a little when I make these, instead of making the dough from scratch I buy the dough out of the freezer section at Save A Lot.
All I have to do is place them on a baking sheet that has been coated with cooking spray and wait for them to rise.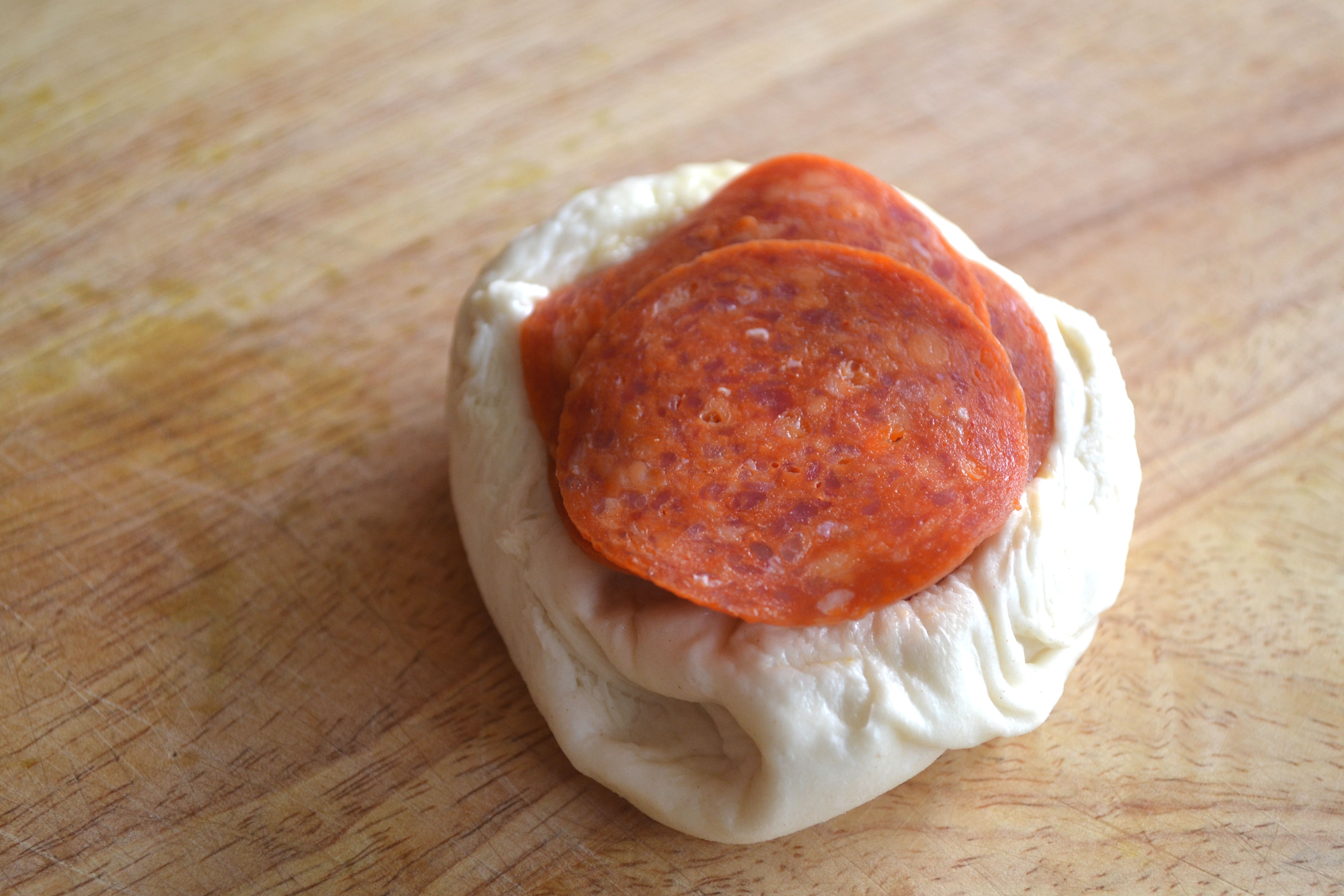 Once the dough rises all you have to do is top them with a few slices of pepperoni and
some cheese, if you want. Then….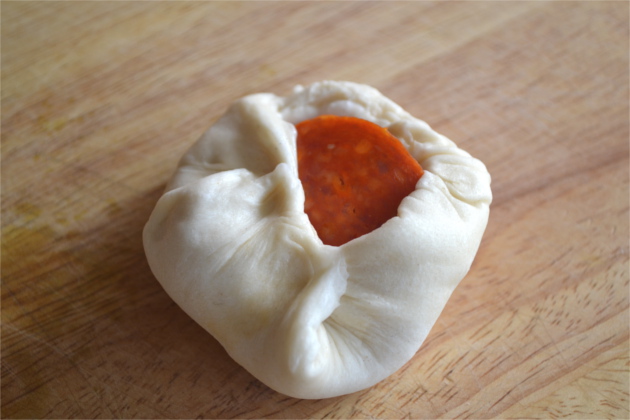 fold the dough over the pepperoni and cheese and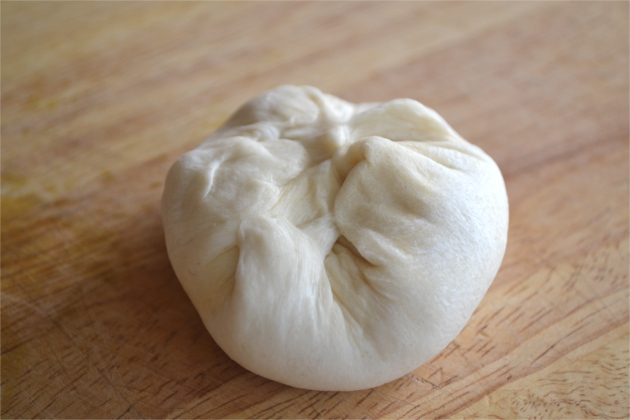 make sure that it is completely sealed shut.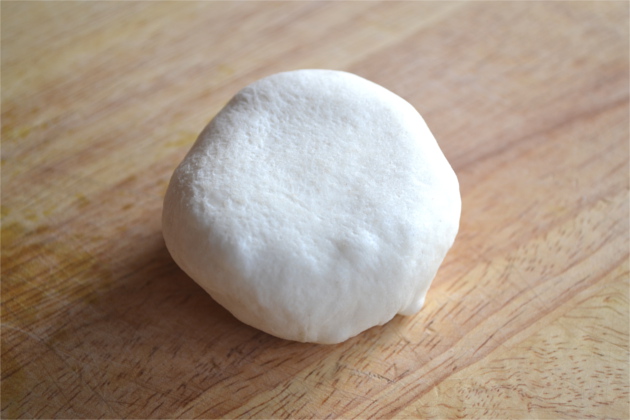 Flip it over and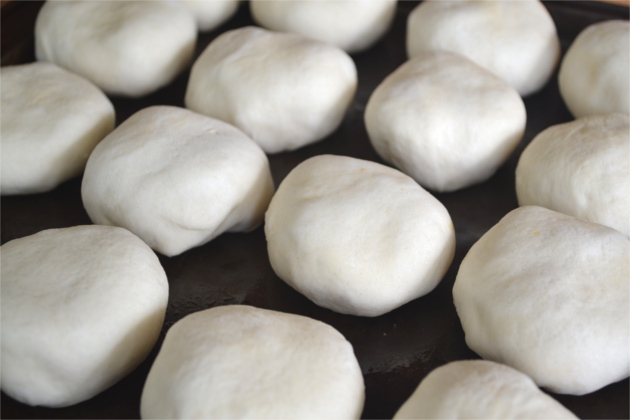 Place them on a cookie sheet that is coated with cooking spray. Cover with a clean dish towel and let them rise again. Once they've doubled in size bake at 350 degrees for 15-20 minutes or until they are golden brown.

Pepperoni Rolls
Ingredients
24 Rise & Bake Rolls, frozen
1 pkg pepperoni slices
1 cup mozzarella cheese
Instructions
Place frozen rolls on a baking sheet coated with cooking spray. Cover with a towel and let rise until double in size.
Place 3 slices of pepperoni on each roll and top with cheese.
Fold edges over pepperoni and cheese, flip over and place back on cooking sheet.
Let dough rise again until double in size.
Bake at 325 degrees for 17-20 minutes or until golden brown.
What is your state's signature dish?