This post may include affiliate links. Read our disclosure policy for more information.
Pantry Staples are an essential part of feeding a family on a small budget, plus it's nice knowing that there is always something at home to cook.
A well stocked pantry is something that our grandmothers swore by. They knew that with a full pantry they could fill their families bellies with good food, for next to nothing. This knowledge is quickly becoming a lost art with all of the quick, processed (expensive) foods that are filling our grocery stores.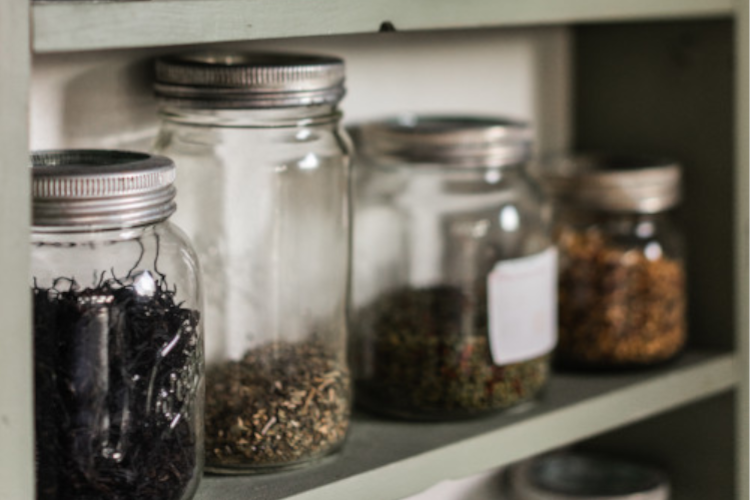 Listed below are items that you should fill your pantry with. With these items you'll be able to create a number of different meals, as well as some delicious desserts.
Baking Items
Baking Powder
Baking Soda
Brown Sugar
Chocolate Chips
Cocoa Powder
Cooking Spray
Cornmeal
Cornstarch
Corn Syrup
Dried Fruit (coconut, cranberries, raisins)
Dry Milk
Flour (All-Purpose)
Flour (Self-Rising)
Food Coloring
Lard
Nuts (almonds, pecans, walnuts)
Powdered (Confectioners) Sugar
Sugar
Vanilla Extract
Vegetable Shortening
Yeast
Canned Items
Beans (baked, black, kidney, pinto, refried)
Broth/Stock (beef, chicken, vegetable)
Cream Soup (celery, chicken, mushroom)
Juice (lemon, lime)
Meat (chicken, salmon, tuna)
Olive Oil
Tomatoes (diced, paste, sauce, whole)
Vegetables (corn, green beans)
Vegetable Oil
Vinegar (apple cider, balsamic, red wine)
Condiments
BBQ Sauce
Horseradish
Honey
Hot Sauce/Salsa
Jam/Jelly
Ketchup
Mayonnaise
Mustard (brown, Dijon, yellow)
Parmesan Cheese
Peanut Butter
Salad Dressing
Soy Sauce
Steak Sauce
Worcestershire Sauce
Dry Goods
Bouillon (beef, chicken)
Breading (bread crumbs, panko)
Dry Beans (black, lentils, navy, pinto)
Grains (barley, oats, quinoa, rice)
Pasta (egg noodles, elbow, spaghetti, penne)
Tea
Freezer
Chicken (breast, legs, thighs, wings, whole)
Ground Beef
Sausage (breakfast, kielbasa, Italian)
Vegetables (Brussels sprouts, corn, green beans, broccoli)
Produce
Carrots
Celery
Garlic
Onions
Potatoes
Refrigerated
Butter (stick, tub)
Cheese (cheddar, mozzarella, cream)
Eggs
Heavy Cream
Milk
Sour Cream
Seasoning (Herbs & Spices)
Basil
Bay Leaves
Black Pepper
Cajun Seasoning
Cayenne Pepper
Chili Powder
Cinnamon
Cloves
Cream of Tartar
Cumin
Garlic Powder
Ginger
Italian Seasoning
Minced Onion
Nutmeg
Onion Powder
Oregano
Paprika
Red Pepper Flakes
Rosemary
Salt
Seasoning Packets (beef gravy, onion soup, taco)
Sesame Seeds
Turmeric
Thyme
Download and Print Your Pantry Staples List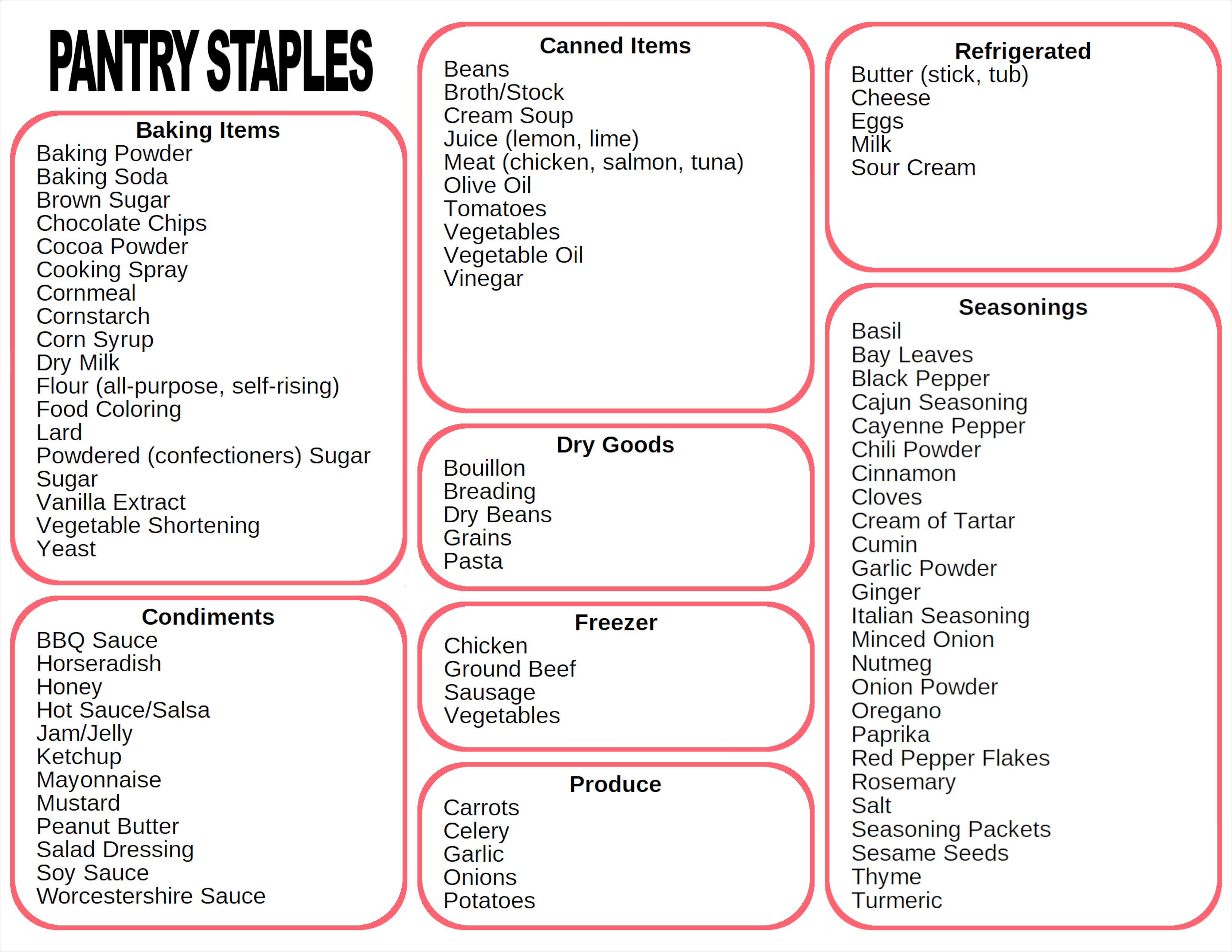 Tips
✔ When creating your weekly grocery list, be sure to add pantry items that need to be replenished.
✔ Be sure to store pantry items, especially ones that aren't used often, in air tight containers.
✔ When stocking your pantry, purchase items in bulk when they are on sale.
✔ Use coupons, when available, to lower the cost of stocking your pantry.
✔ Follow our weekly Budget Friendly Meal Plan to help utilize your pantry items.
Is there something that you always have in your pantry that I forgot to list?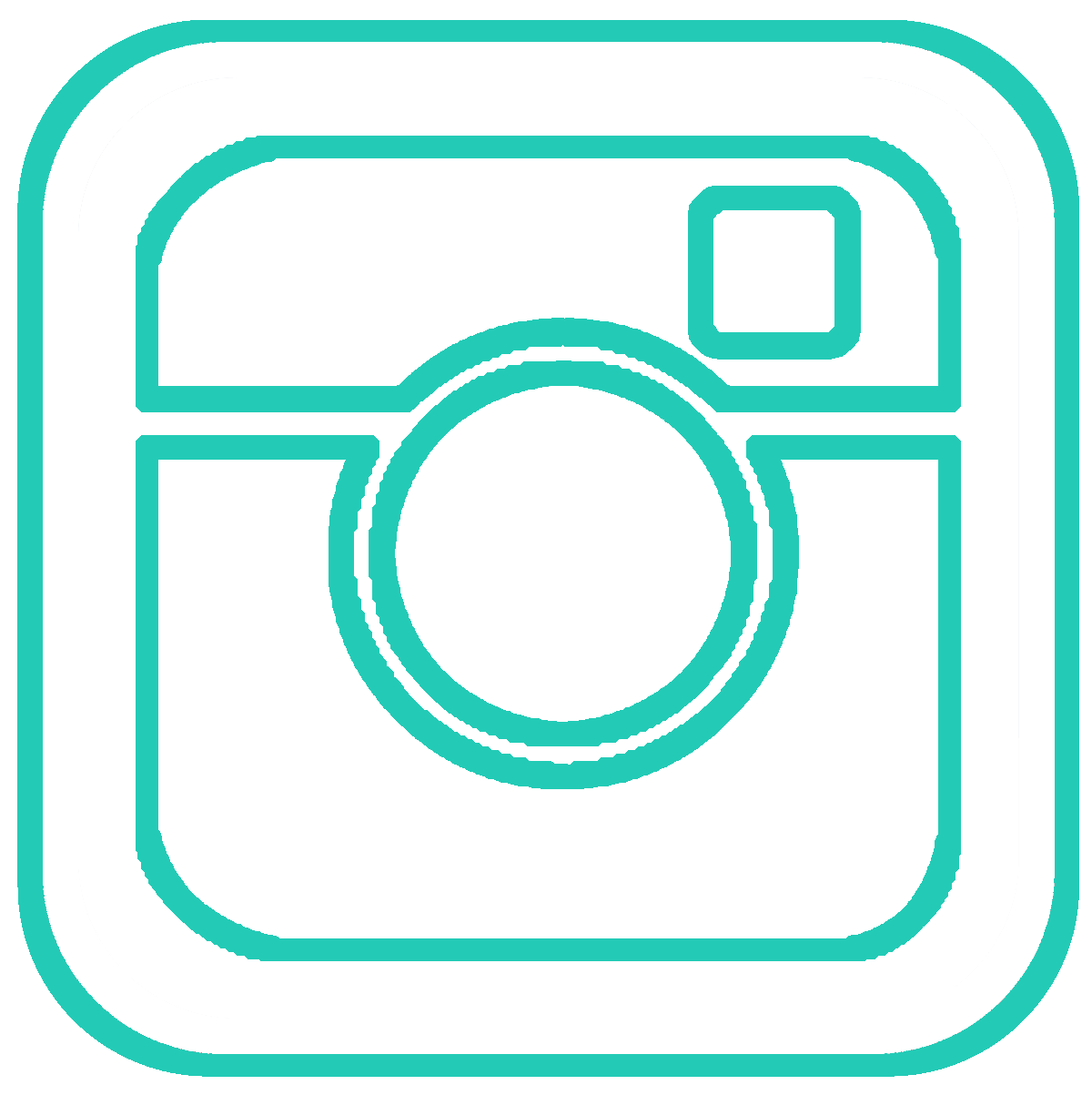 We'd love to see your stocked pantry. Snap a pic & tag it on Instagram with @FlusterBuster 
Disclosure: Some of the links in this post are affiliate links. If you click on the link and purchase the item, I will receive a commission. I only recommend products or services that I personally believe will add value to my readers. All opinions stated are strictly my own. Read our full disclosure policy for more information.