This post may include affiliate links. Read our disclosure policy for more information.
All of my canning is done for the year and I still have an abundant supply of Mason and Kerr jars sitting on my shelves. As I was putting them in storage I decided to keep a couple of them out and try my hand at some kind of a Mason Jar Craft.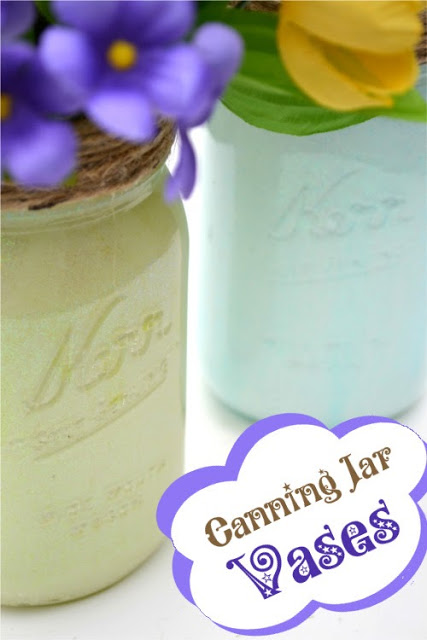 Fluster
Next month we'll have been in our house for a year. When we bought the house we had so many plans to put our personal touches into it. A year later and I don't think that we've gotten through a quarter of our list. It hasn't been because of a lack of motivation it's more like life throwing us curve balls. One of the plans was to make the spare bedroom my office/craft room, but here it is a year later and I'm still doing my crafts on the dining room table. Frustrating!!!!!
A couple of weeks ago I decided enough was enough, I want my craft room! Before I could even begin to think about moving in, a whole host of things have to happen first, so I began making a list. Half way through the list, no kidding, half way through, my plan to move into the craft room got thwarted. I'd like to tell you why, but it's hush, hush right now.  Needless to say my craft room is on the back burner for awhile. Frustrating!!!!!
Buster
To give myself the illusion that I may one day have my craft room, I decided to finish the list and begin working on the things that I could. One of the things on the list is to make some items to decorate the room with. I already have the color palette picked out so this is one of the things that I can do. Hopefully the colors won't be outdated by the time I actually get to move in.
Canning Jar Vases
& Decorative Storage
Materials
Canning Jar
Ring
Rubbing Alcohol
Multi-Surface Acrylic Craft Paint
Waxed Paper
White Spray Paint
Hot Glue & Gun
Exacto knife
Twine
Step 1 
Thoroughly wash canning jars with soap and water. Dry and wipe out the inside of the jar with rubbing alcohol to remove any remaining residue.
Step 2
Pour a generous amount of acrylic paint into the jar. Place a piece of waxed paper of the mouth of the jar and swish the paint around to completely coat the inside. Remove the waxed paper and shake the excess paint out into a plastic bag. Place a piece of waxed paper on a baking sheet and place the jar, mouth side down, onto the waxed paper. Let the jar stand overnight.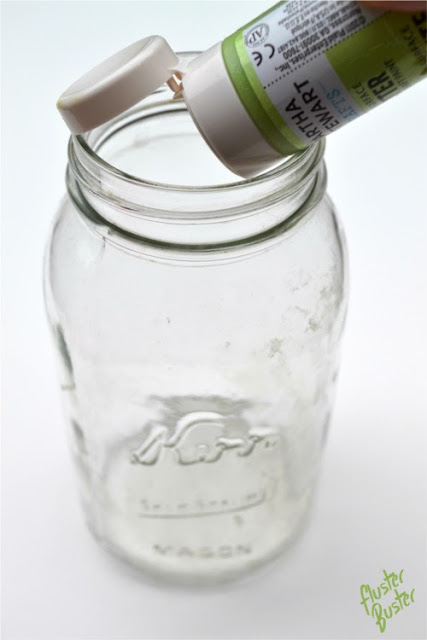 Step 3
Clean off any paint that may have dried on the rim of the jar with a Exacto knife.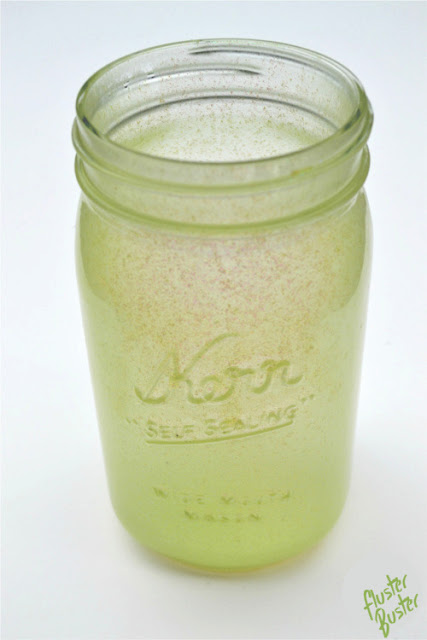 Step 4
In a well ventilated area, spray the inside of the jar with white spray paint. Allow the paint to dry for 2-4 hours. Apply a second coat if needed. Again clean the rim of the jar if there is any over spray.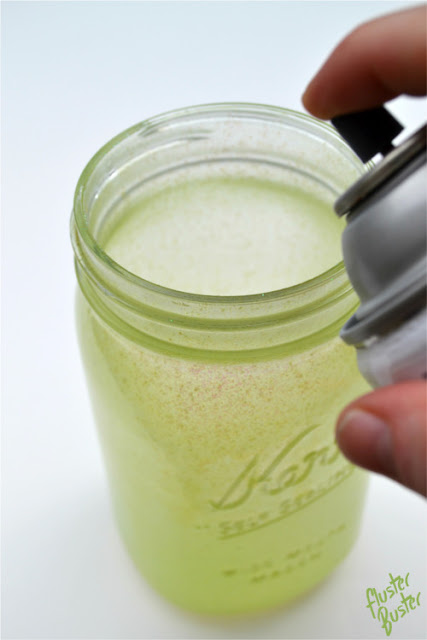 Step 5
Admire how pretty they look!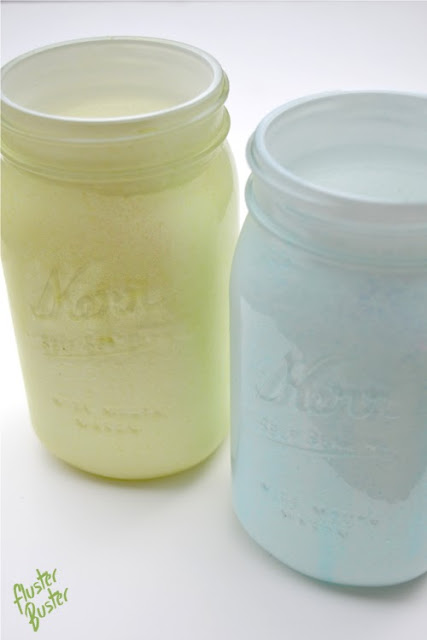 Step 6
Gather the jar rings, twine, glue gun and glue sticks.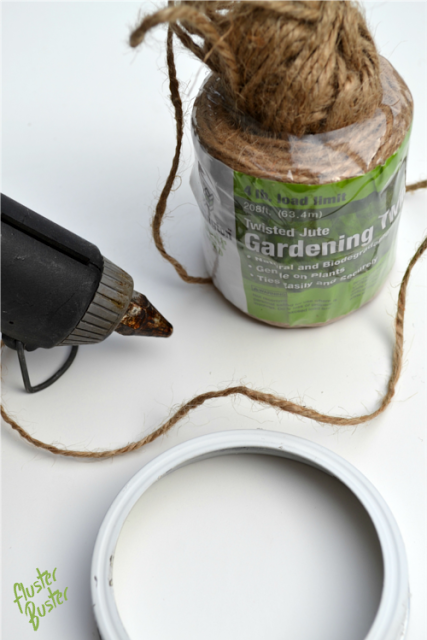 Step 7
Starting on the top of the ring, place a stream of hot glue near the inside edge of the ring. Attach one end of the twine to the hot glue and begin working your way around.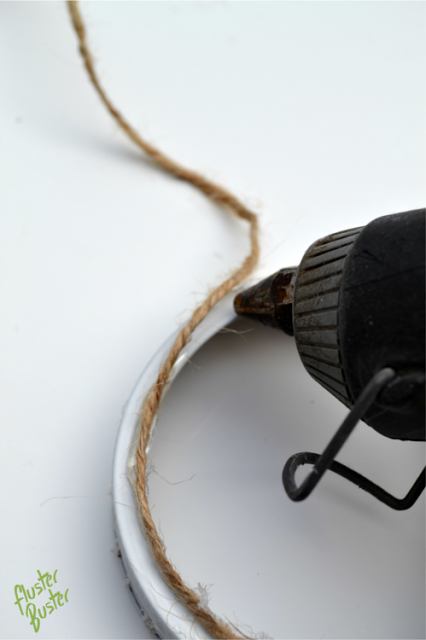 Step 8
Continue working your way around the ring, working in small sections.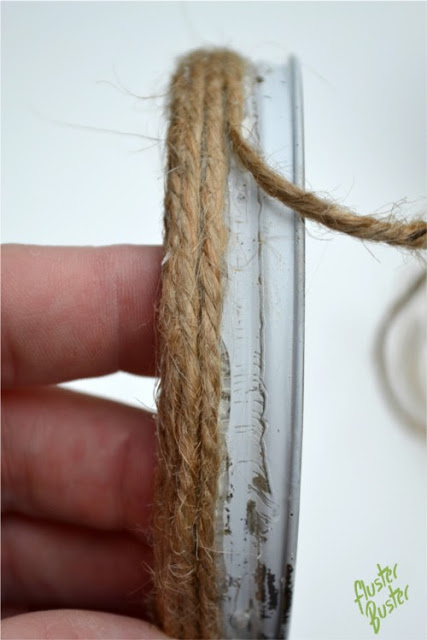 Step 9
Attach the completed rings to the jars and wah-lah, you're done.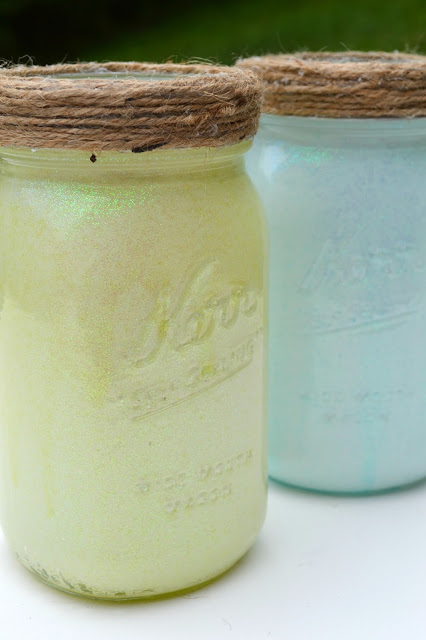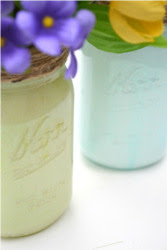 I love all of the crafty things that you can do with canning jars. I have some antique ones that need to be spruced up, but I can't bring myself to do it.,YET. What kind of crafty things have you tried using Mason Jars?