This post may include affiliate links. Read our disclosure policy for more information.
It's funny how we can write a post and completely forget about it. About a year and a half ago I wrote my About Me page. I wrote it, then posted it and I haven't viewed it since. Yesterday, out of the blue, two wonderful and encouraging women read the post and left the nicest comments. Before I could respond to them I had to go back and re-read what I had written. As I read it, I couldn't help but think of how God could take a situation that seemed so dark and hopeless at the time and turn it into a beautiful new beginning.
Climbing out of the black whole that we were in has not been easy. We've had to make a lot of sacrifices and completely change our lifestyle. As hard as this journey has been I wouldn't change it for anything. Through the darkness, our family has grown closer, our values have changed and there is an inner peace that has emerged.
There are a few things that helped me to personally get to the other side. First, my faith, I knew that God loved me and he had a plan I just needed to be patient and wait for it to unfold. I also had to stop mourning the loss and recognize that I was letting the loss paralyze my life. Finally I had to stop the negative dialog that was going on in my head. I started filling my life with as much encouragement as I could find. The following poem is something that really helped me through it.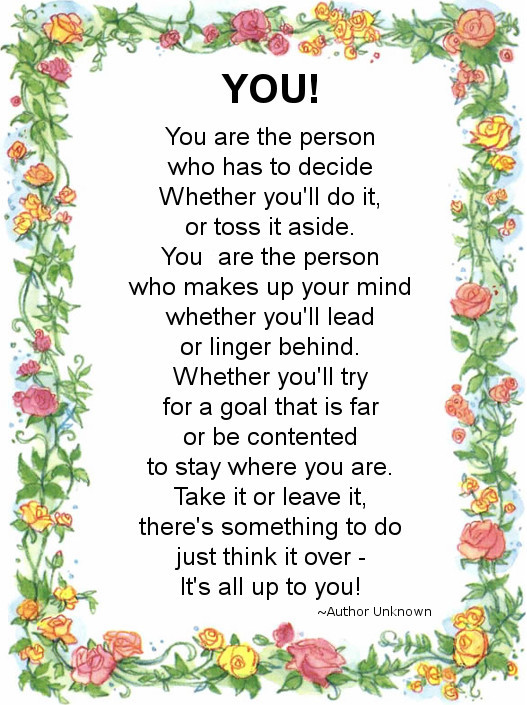 No matter how dark and hopeless things might seem at the time God has a plan for you just like he did for us. Our family is still recovering from all of the loss, but I have to say the journey to recovery has been exciting. Everyday I am amazed at how strong and resourceful we have become and look forward to seeing what tomorrow will bring.