This post may include affiliate links. Read our disclosure policy for more information.
Lifestyle diseases can be quite a pain in the butt. Constantly stalking us like a predator waiting to strike. Many food manufacturers have come up with numerous products to fill in this gap. However, even these so-called healthy brands cannot be trusted.
The labels on the tins and cans are in most cases false. As a result of this, we are forced to second guess what we eat. With all the crusade about healthy lifestyle and emergence of "healthy diets", it's easy to get lost in all the noise.
There are some foods I'm still not willing to give up without a fight. Ricotta cheese is one of those little, big deals for me. Now don't get me wrong, I am as health conscious as the next guy. I think it's important that we watch what we eat, but you would agree it is easier said than done.
Cheese is one of those guilty pleasures that I'm still sticking to. Not store-bought though, homemade. Stick around and this article will teach you how to make ricotta cheese from the comfort of your home. And the best part is that it's healthy and it tastes way better.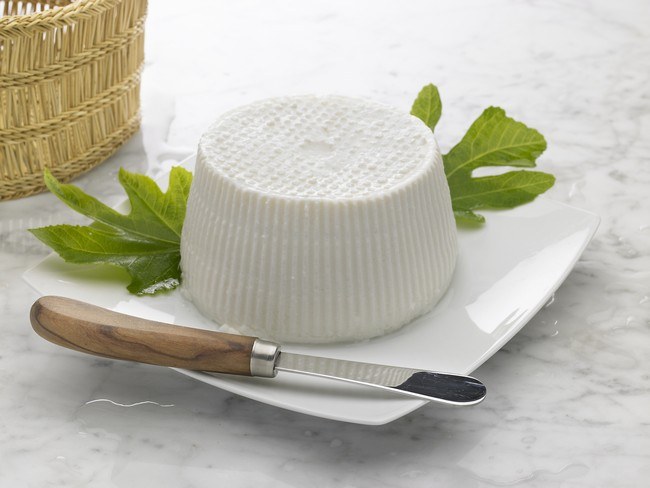 WHAT IS RICCOTA CHEESE?
Everybody has heard of cheese, but not everybody knows what Ricotta cheese is. There is no point explaining how to substitute ricotta cheese if you don't know what it is in the first place. Click here to discover about substitute for ricotta cheese.
The production of ricotta cheese can be traced back to the Bronze Age in the Italian peninsula. It is the cornerstone of most Italian cuisines. It is also a very popular component in Italian desserts, like cannoli. Ricotta cheese can also be eaten plain.
For the uninitiated, ricotta cheese is an Italian whey cheese. It is made from the milk whey left from the production of cheese. The technical explanation would be, it is the product of coagulation of remaining proteins after cheese has been made.
THE CONS OF MANUFACTURED RICOTTA CHEESE
For one, it is cheese meaning it's a dairy product. Normal ricotta cheese is a byproduct and not a product. This simply means it is made from the recycling process. As a result, it is a low yield process.
Large amounts of cheese are required to produce very little amounts of ricotta cheese. It is also very perishable with a very short shelf life. Homemade ricotta seeks to solve the aforementioned shortcomings.
HOW TO MAKE HOMEMADE RICCOTA CHEESE.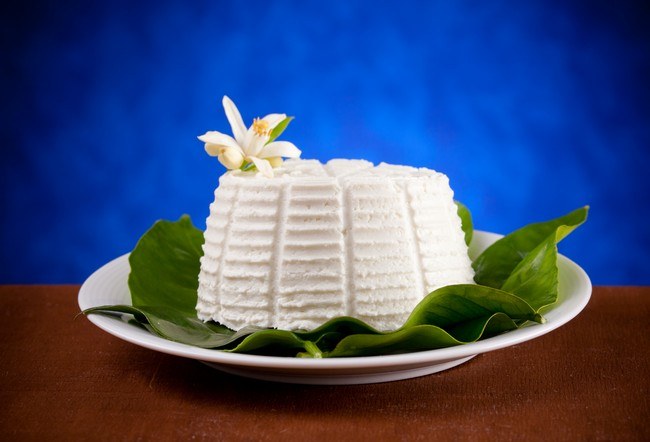 I am sure you can't wait, so without further delay let's get to it. The process of making homemade ricotta is ridiculously easy and simple. That is what makes it so convenient and as you will soon find out, no fancy exotic ingredients are needed.
INGREDIENTS
Half a gallon of whole milk.

Half a teaspoon of distilled white vinegar

A teaspoon of salt

Lemons or freshly squeezed lemon juice
EQUIPMENT
A mixing bowl

Strainer

Measuring spoons

Cheese cloth

Instant read thermometer

3-quart non-reactive saucepan
IMPORTANT
The choice of milk for this process cannot be overemphasized. Whole milk means that it is still intact and has not been subjected to any manufacturing process. The milk should still contain all the components such as fats, proteins, carbohydrates and fibers. Pasteurized milk and Ultra- heat treated (UHT) is also not good. This milk has been subjected to extremely high temperatures that the building blocks are completely denatured.
DIRECTIONS
Set the heat to medium, pour the milk in the non-reactive pot and heat gradually to 190F- 200F. The temperature is monitored using a thermometer. Take care to stir the milk to prevent it from scorching at the bottom.

Remove the milk from the heat before it starts to boil and foam.

Add the lemon juice and salt then stir gently and let it settle for about 10 minutes. It is at this moment that the milk coagulates. It separates into white curds and yellow whey. Make sure that all the milk has been separated.

Line the strainer with cheesecloth and set over the bowl. You can scoop the bigger curds before straining. This will minimize splashing.

Pour the whey and curds through the strainer and let it drain for about an hour. It is important to note that the texture of the ricotta cheese improves as it cools. The texture you get after straining is not necessarily the final texture.

You can adjust the texture to your taste. For instance, should the ricotta cheese be too dry, you have the option of adding back some of the watery whey back in.

The ricotta is ready and can be stored in an airtight container for refrigeration or be used right away. When stored appropriately it can last for up to one week.

The whey is often useful in other things in baking as a substitute for water. You can also drink it straight.

With the ricotta cheese ready, there is no limit to the things you can do. You can incorporate it in traditional recipes that involve ricotta cheese.

You can serve with pizza, cannoli or any other food of your choice.
REAP THE BENEFITS
Eating healthy doesn't always mean foregoing the foods that you love most. In a world where manufactured products can no longer be trusted to have the nutritional value they proclaim to have, it is safe to turn to homemade.
It is comforting to know that you can still enjoy ricotta cheese without worrying about the calories on your plate. It would be selfish to keep this treasure to myself.
Homemade ricotta cheese is better than the store bought ricotta cheese in every way. For one, it has a longer shelf life. With proper storage, it can serve for a really long time. The homemade version is more nutritious than the manufactured ricotta cheese. It has a higher protein content since it is made using whole milk as compared to the leftover cheese used in manufacturing.
Like all freshly made recipes, the homemade ricotta tastes better than manufactured brands. You have the additional benefit of making it to your taste. You can control the texture easily by varying the duration of the draining process
About the Author Lita Watson: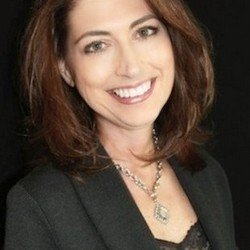 Hi there! I'm Lita, voice of Quick Easy Cook and I'm absolutely in love with cooking blogs. I'm a beginner in cooking and i try my best to make it quick and easy. Even though, it's not always quick and easy to keep up with fancy dinners… so i keep learning and blogging about quick and easy ways to create delicious and yummy foods for my two kids and a wonderful husband.



Disclosure: Some of the links in this post are affiliate links. If you click on the link and purchase the item, I will receive a commission. I only recommend products or services that I personally believe will add value to my readers. All opinions stated are strictly my own. Read our full disclosure policy for more information.