This post may include affiliate links. Read our disclosure policy for more information.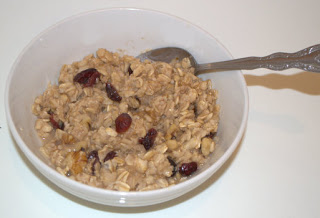 Fruity Oatmeal
Yesterday, I shared my breakfast frustration with you and how I was going to make healthier choices that didn't keep me in the kitchen all morning. Today I am introducing my first breakfast choice that is not only healthy but is also tasty and quick to make, One of the most important things that I share with you in the series "Home Clean Home" is to think ahead. The same is true when you are meal planning.
To get breakfast on the table quickly, especially during the week, is to plan the meal. It is also helpful if some or all of the meal is already prepared. Fruity Oatmeal is one of those meals that you can put together ahead of time, then when it is time to eat, just add a little water and microwave. Quick and Healthy.
What you need:
Ziploc snack bags
Old Fashioned Oatmeal
Brown sugar
Nuts (ex. almonds, walnuts, pecans, etc.)
Dried Fruit (ex. raisins, cranberries, cranberries, etc.)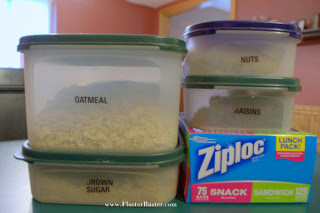 Step 1: 
In a snack bag, combine 1/2 cup Oatmeal, 1-2 teaspoons of brown sugar and fruits and nuts.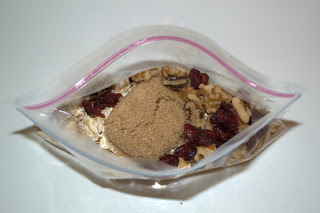 Step 2:
Seal bags.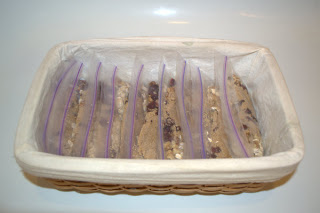 Step 3:
Store until needed
Step 4: 
To serve: pour oatmeal into a microwave save bowl, add 1/2 cup water and microwave on high for 90 seconds. Stir. Add water or milk for desired consistency.
This is a stick to your bones breakfast that will definitely carry you through to lunch. It is not only healthy and really yummy (thank you fruit and nuts) but is quick to make. Enjoy!