This post may include affiliate links. Read our disclosure policy for more information.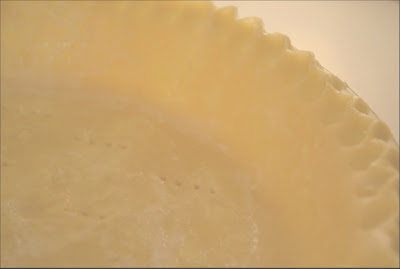 Earlier this week I shared with you some Pie Crust tips that my grandma used for making her homemade pie crust. What I didn't share with you was her Perfect Pie Crust recipe. I held back from sharing it with you until I could try it myself. I wanted to be able to tell you if it was the perfect pie crust or not. I have been making pies for quite a few years and have never mastered it, so I was excited to try her recipe. One of the things in her recipe surprised me, vodka. I have tried several different recipes and don't remember any of them ever calling for white vinegar.  I have to tell you, the white vinegar made a huge difference my pie crust has never been flakier.
Crispy Flakey Pie Crust
Instructions
In a large bowl, gradually cut the shortening into the flour with a pastry cutter until it resembles coarse corn meal.
Add iced vodka and salt into the flour mixture. Stir gently until all of the ingredients are incorporated.
Separate the dough into two balls and place each ball in a freezer bag. Use a rolling pin to slightly flatten. Seal the bags and place in the freezer for approximately 20 minutes.
Place the slightly frozen dough on a floured surface. Sprinkle the dough with a little more flour. To roll, start in the center and roll outward, continue until the dough is ½" larger than the diameter of your pie pan.
Gently move the dough to your pie tin and press into place. Trim the extra dough from the rim of the pie tin or make a decorative edge.
In a small bowl, beat one egg with a fork and brush the dough with the egg. This will keep your filling from saturating the dough and making it soggy.
What is your favorite pie crust filling?
Fluster Buster Tools