This post may include affiliate links. Read our disclosure policy for more information.
There are so many amazing things that you can do with blueberries and some not so amazing. This is a collection of some of those amazing things that you definitely don't want to miss.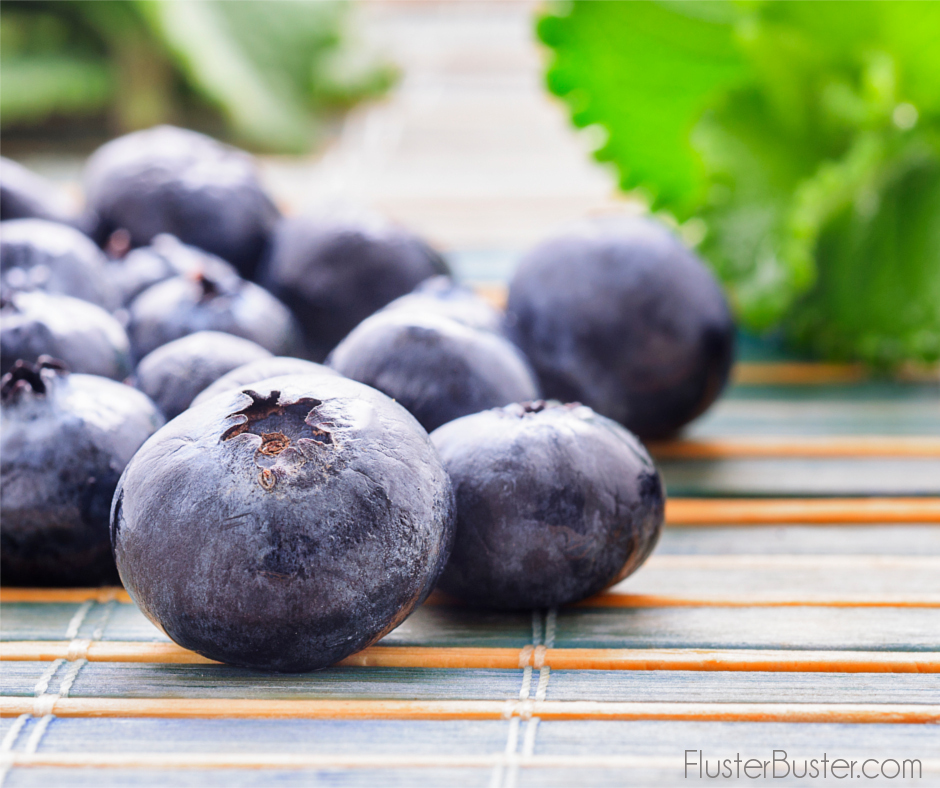 What's not to love about blueberries? They have a slightly sweet taste, similar to that of an almost ripe red grape and they burst in your mouth when you bite down on them. It's that sweetness and juiciness that makes them the perfect addition to so many delicious recipes.
Aside from how delicious they are, they are also very good for you. They're loaded with antioxidants, which means they're good for lowering your risk of heart disease, for attaining firmer skin, and for boosting your brain power. They're also an excellent source of vitamins, minerals and dietary fiber, while being low in fat and sodium, which makes them great for dieting. 
Blueberry Recipes Worth Trying
1.   Blueberry streusel coffee cake is fluffy, moist, buttery, and bursting with fresh berries and sweet streusel topping. Together as Family
2.   This simple blueberry sauce can be ready in less than 10 minutes and tastes amazing on your favorite dessert, breakfast or savory dish. Fluster Buster
3.   These whipped lemon cheesecake and blueberry parfaits are light and airy and the lemon adds a bright, fresh flavor. 5 Minutes for Mom
4.   This simple blueberry almond chia pudding is a healthy, delicious, make-ahead breakfast. Delightful E Made
5.   Preserve the delicious flavor for months to come with this lemon blueberry jam (w/o pectin). Taylor-Made Homestead
6.   You only need 4 ingredients for the yummy homemade blueberry syrup. Happy Mothering
7.   This blueberry sugar scrub is a great way to use up your summer blueberry pickins'. Simply Stacie
8.   These blueberry peach turnovers have the perfect summertime flavor combination. Hello Nature
9.   Here are some great tips on how to choose and store fresh blueberries. Midlife Healthy Living
10. These blueberry muffins with poppyseeds are the perfect way to kick off your morning. Lemons for Lulu
11. If you've got 10 minutes, you can make these healthy blueberry vanilla yogurt popsicles that the whole family will enjoy. Lynsy & Co.
12. This Blueberry Coconut Mojito is an amazing cocktail perfect for sipping on a hot day! Delightful E Made
13. This easy blueberry crunch dump cake is so simple to make! Home Cooking Memories
14. Try this single layered, old-fashioned blueberry buckle for your next breakfast. An Extrodinary Day
15. If you like blueberries than you've got to try this blueberry sour cream cake. Bizzy Bakes
16. This Lemon Blueberry Bread is a delicious, flavorful quick bread perfect to enjoy along with a cup of coffee or tea. Glorious Treats
17. These bakery style blueberry streusel topped muffins are soft, fluffy, and full of juicy blueberries. Little Sweet Baker
18. These Starbucks copycat blueberry muffins are easy to make and taste even better than the Starbucks version. Crazy for Crust
19. Satisfy your sweet tooth with these healthy, delicious and easy to make frozen blueberry bites. Pure Wow
20. These glazed lemon blueberry scones are the perfect accompaniment to a tall iced latte. Just a Taste
21. You only need a few simple ingredients to make a fruity, refreshing and delicious honey blueberry lemonade. Tastemade
22. Easy homemade blueberry pie with blueberries, warm spices, lemon and an easy lattice crust.Inspired Taste
23. Fresh summer blueberries are paired with sweet red bell pepper in this gourmet blueberry & red pepper salsa recipe. The Stay at Home Chef
24. Eat the rainbow when you dive into this watermelon blueberry feta salad with cucumbers. The Suburban Soapbo
25. If you're looking for a great dessert bursting with the awesome flavor of blueberries this blueberry cobbler ought' to do the trick. Great Grub Delicious Treats