This post may include affiliate links. Read our disclosure policy for more information.
Only a few more days and it's Christmas. Are you ready?
Is all of your baking done? I thought mine was but unfortunately it's not! We've been attending a lot of Christmas parties and holiday functions lately and my cookie jar(s) have been cleaned out. One thing that we do have an abundance of though is candy canes. Every party that we've attended the kids have come home with fists full of them, so many that they've developed candy cane burnout.
Since my cookie jars are empty and I have so many candy canes laying around I thought that I find some clever ways to get the kids to once again eat a candy cane. It's amazing how many different ways there are to eat a candy candy cane, check it out!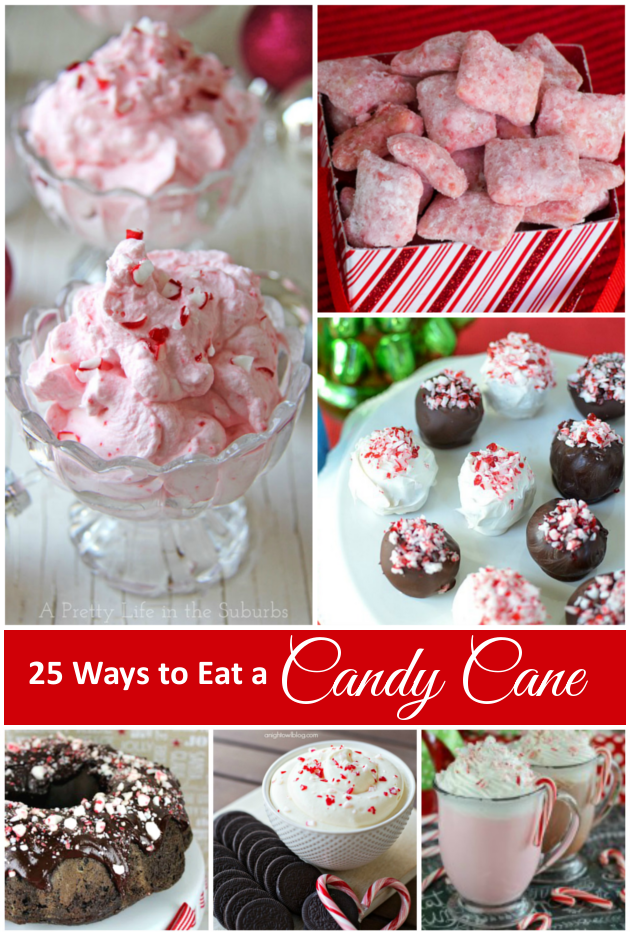 25 Ways to Eat a Candy Cane
Candy Cane Marshmallows for Hot Cocoa. Mom Foodie

Candy Cane Puppy Chow Daily Dish Recipes

Slow Cooker Candy Cane White Hot Chocolate. The Magical Slow Cooker

2-Minute Candy Cane Oreos. Oh, Sweet Basil
How do you Eat a Candy Cane?