This post may include affiliate links. Read our disclosure policy for more information.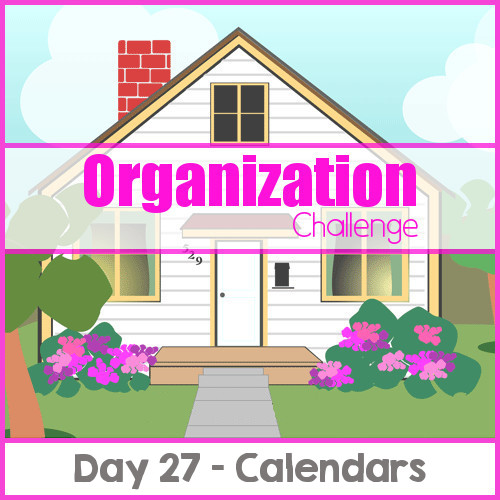 We've officially completed all of the Home Organization Challenges, give yourself a pat on the back. Now, for the next couple of days I'll share some tips, tricks and tools that will help get other areas of your life organized as well as save you more time.
Be sure that you continue practicing all of the challenges. Practice make perfect.
Today's Challenges: (don't forget to celebrate)
Day 27 – Calendars
How do you keep track of important dates & appointments?
When I was young, and before I had a family, the answer to that question would have been "in my head". It was pretty easy to keep track of things back then, I was just one person with little to no responsibilities.
Now that I'm a big girl, with a family and lots of responsibilities, I've learned how important it is, for my sanity, to keep track of things on a calendar. One of the things that really frustrated me though was when I had to transfer all of the reoccurring events from the old calendar to the new calendar every year. To solve this frustration I created an Event Calendar that I never have to replace.
So….you already know what to put on your monthly calender, appointments, activities, and schedules. Now let's look at what to do with the Event Calendar. First of all, place it in your reminder binder, along with the monthly calendar, under the calendar tab, this will make it easy to access when you're creating your daily To-Do list. Next you'll begin listing things that reoccur throughout the year, such as:
Birthdays
Anniversaries
Insurance Renewal Date
Changing batteries in smoke detector
Changing furnace filter
Replacing toothbrushes
You get the picture! Whenever something new comes along, with a reoccurring date, you place it on your event calendar. Everyone will think that you are Wonder Woman, never forgetting a birthday, anniversary or even replacing toothbrushes.
I've created both a monthly and an event calendar for January – December 2014. Each monthly calendar contains the weekly and monthly routines to help you keep on track.
This post may contain affiliate links – any opinions stated are strictly my own! See our disclosure for more information.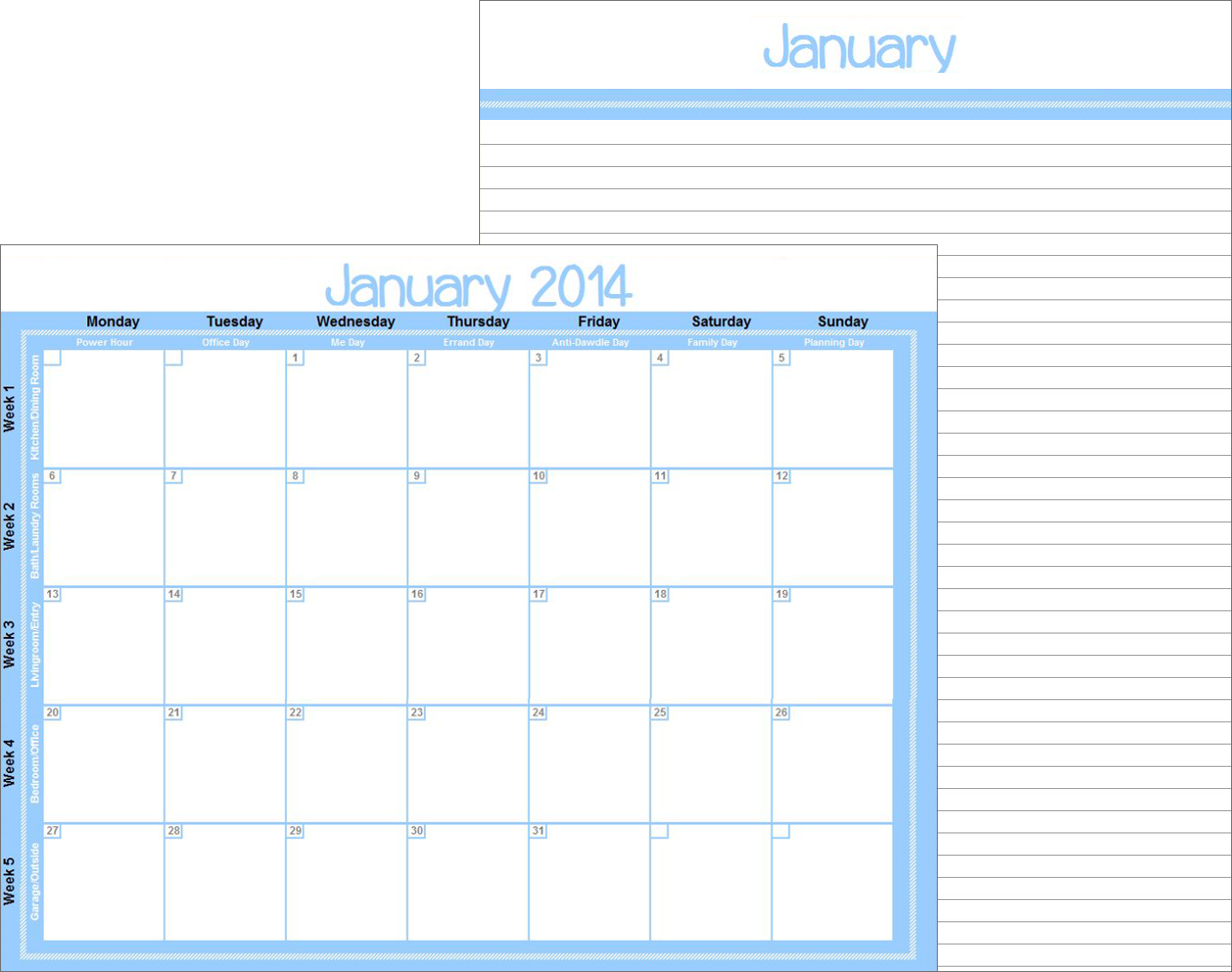 Download 2014 Calendar Printables
If you are just joining us,
Follow Fluster Buster's board Home – Clean & Organize on Pinterest.