This post may include affiliate links. Read our disclosure policy for more information.
Tomorrow marks the end of our weekly Home Organization Challenges, so we need to start giving some thought to how we are going to arrange the challenges to work with our lifestyles. Play around with them, rearrange them until you come up with the perfect schedule. Nobody says that you have to keep them in the same order, what works this month might not work next month, so do what works for you.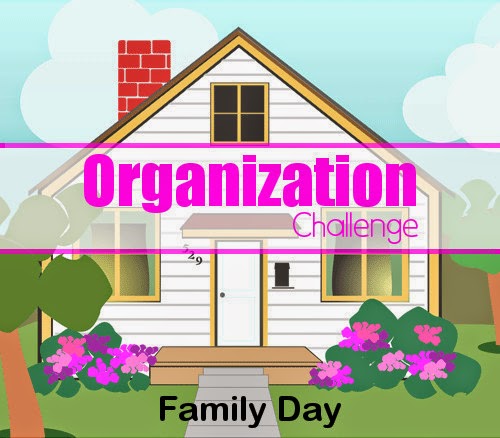 Continue perfecting these Challenges: (don't forget to celebrate)
Day 19 – Family Day
Today is all about our Family. It's about everyone making a weekly commitment to spend some quality time together. Throughout the week everyone seems to be going in different directions and it's nice to set aside some time to come together with some common goals. Just like Date Night, Family Day has to be a commitment, when you commit to something it makes it harder to get out of .Our Family Day is scheduled on Saturdays. The day starts with a big breakfast and everyone sitting down together. While we're eating, and we have a captive audience, we hold our weekly family meeting. Our meeting consists of recognizing accomplishments, discussing issues and solutions and learning something new about each other. When we're done with breakfast and our meeting, everyone pitches in to clean up. Once the kitchen is done we all work together on a project, it could be yard work, cleaning cars, building or repairing something, it doesn't matter what it is, it just has to be something that we accomplish together as a family.When we're done with our project, that's when the fun part of the day begins. Every Sunday, which is our Planning Day, we get together to come up with ideas for a family activity. We have a weekly budget for entertainment, so when we choose an activity it needs to be within that budget. Sometimes there's an upcoming event or activity that exceeds the budget so in the weeks prior, we plan activities that are inexpensive or free so that we can go. It's not only fun for everyone to plan the activities but it's also a great tool to teach kids about saving for things that they want.
Here's what our Family Day looks like:
Family Meeting
Work on a project together
Do something fun together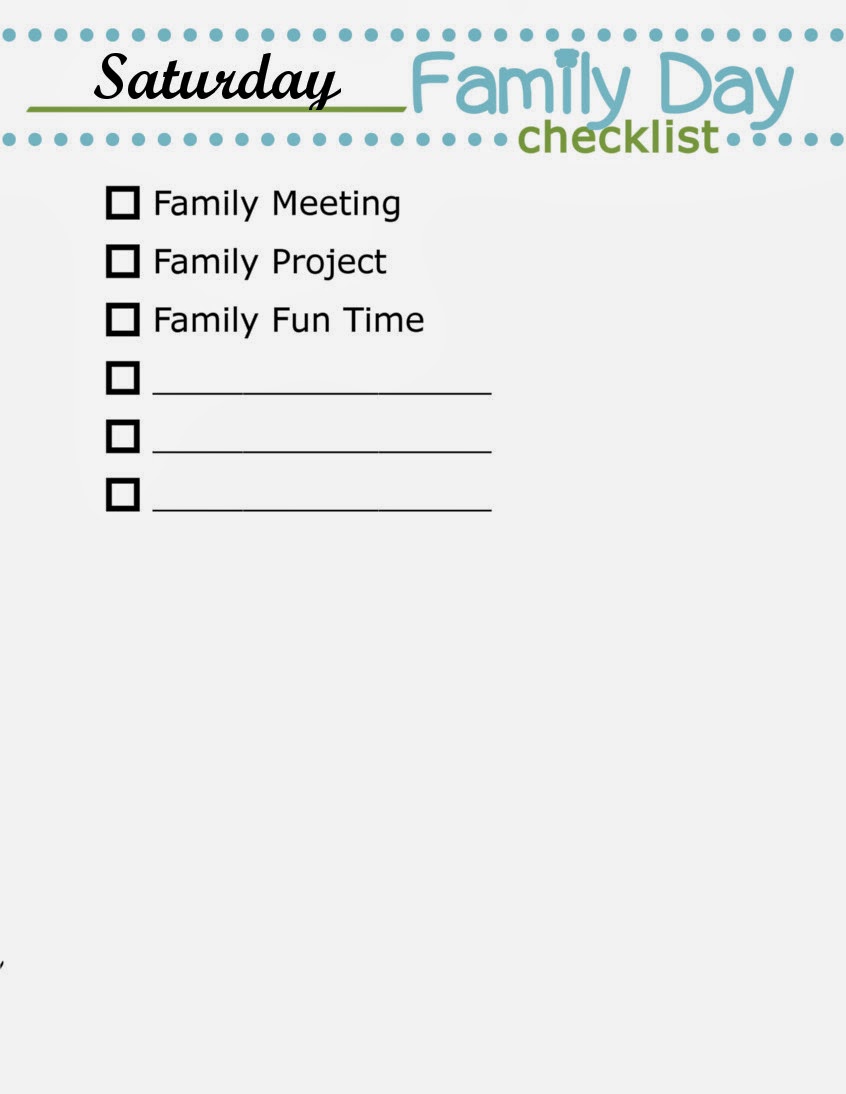 After you print the Me Day and you've added your activities, file it under the weekly tab in your Reminder Binder. I like to place the printable in a sheet protector so that I can use a dry erase marker to mark off the activities as they've been completed. At the end of the week you'll decide which day of the week will be best for performing the activities.
If you are just joining us,