This post may include affiliate links. Read our disclosure policy for more information.
Good Morning! Before we start today's challenge I want to check in with you to see how you're doing. Are you mastering the challenges? or are you being challenged? My goal in sharing the Home Organization Challenge is to help you free up time so that you can enjoy all of the things that make you happy. If you are seeing success with the challenges, I want to celebrate them with you. If you've run into road blocks, I want to help you through them. Let me know how your doing, I really want to see you succeed at this. There is no better reward, than freeing up time so that you can spend it on the things you love.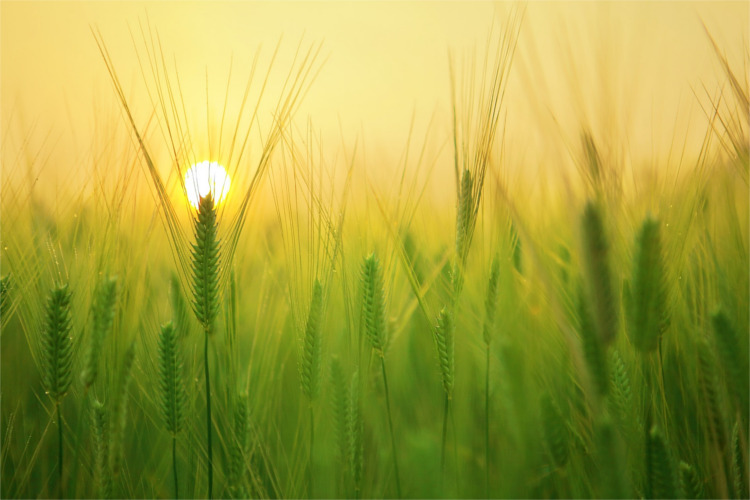 Day 10 – Good Morning
Have you every had one of those days that starts off by rushing around? You hand the kids a pop-tart and some lunch money as your running out the door. Then, you barely make it to work on time when you realize that you forgot to unplug your curling iron. If you can see yourself in this scenario then you could really use a dose of a Good Morning routine.
For the last 9 days we've secretly been working on developing a morning routine. Have you noticed that everything we've done so far was being completed in the morning. You're so observant! Having a Good Morning routine saves you time and energy, but most importantly it sets the tone for the rest of your day.
Today we are going to review the challenges that make up our Good Morning routine.
Steps to a Good Morning (routine)
Make Things Happen – As soon as your feet touch the floor, make your bed. (Celebrate)
Piles Away – As soon as you're done making your bed, start a load of laundry. (Celebrate)
Ready for Anything – Once you've started the washer get ready for your day, dress from head to toe! (Celebrate)
Fairy Clean – When you're done in the bathroom, give it a quick clean. (Celebrate)
Get an Attitude – Before you leave the bathroom make sure that you have a smile on your face and their is some toe tapping, get your heart pumping music playing. Now you're ready to head to the kitchen to empty the dishwasher and make breakfast and lunches for the family. (Celebrate)
Sailing Smoothly – Now that the kitchen is cleaned up from breakfast, grab your Reminder Binder and take a few minutes to plan your day and then clear the drop spots in your home. (Celebrate)
Body & Soul – Now you're ready for a little exercise and some meditation. (Celebrate)
20/20 – Now you have some free time to de-clutter and organize. (Celebrate)
Good Morning for the kiddos:
Teach your kids to celebrate, either physically or verbally when they've completed a challenge. It's a lot of fun to hear your kids yell from the other side of the house when they've accomplished something.
Make Things Happen

– Encourage them to make their beds on their own.

Piles Away – Have them gather their dirty clothes and bring them to the laundry room.
Ready for Anything – Before coming down to breakfast, encourage them to be Ready for Anything.
Fairy Clean – Some good morning chores would be for them to shake the bathroom rugs, change the hand towels and empty the garbage..
Get an Attitude – Encourage smiling while they help empty the dishwasher, set the table for breakfast and/or clean up after breakfast.
Sailing Smoothly – Have them clear off the drop spots in their rooms before heading off to school.
Body & Soul – Have them take their vitamins and be sure to pack a couple of bottles of water in their lunches.
20/20 – Have them remove from their rooms 20 pieces of garbage, 20 items to donate or 20 items that need to go somewhere else.
The Good Morning Checklist can be filed in your Reminder Binder under the Daily tab. Until you can do the tasks without thinking about them it's a good idea to post it somewhere that you will see it. When I first started, I posted mine in the bathroom because that was the first place that I went in the morning.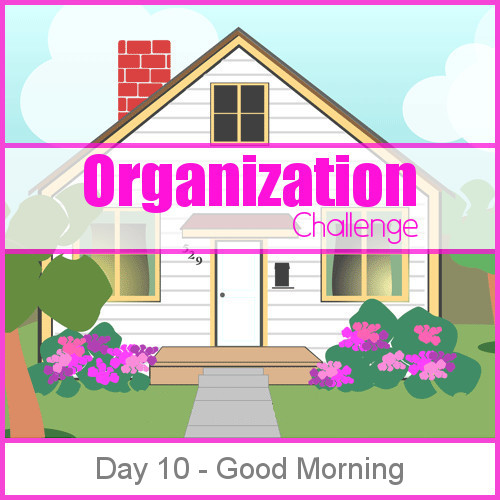 Join our Pinterest Group Board: Clean & Organize
Disclosure: Some of the links in this post are affiliate links. If you click on the link and purchase the item, I will receive a commission. I only recommend products or services that I personally believe will add value to my readers. All opinions stated are strictly my own. Read our full disclosure policy for more information.