This post may include affiliate links. Read our disclosure policy for more information.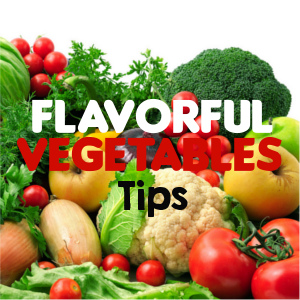 I'm having so much fun doing this series Household Tips & Tricks from WWII. If you've been following this series you already know that my grandma had a notebook that she wrote all of here household tips and tricks in. The notebook was loaned out years ago and never returned. My mother and I decided that we were going to try and recreate this notebook. Luckily many of my family members have retained some of grandma's tips and tricks, so this is becoming a huge collaboration. The best part about doing this series is that I'm learning so much about my grandma. I never really knew her due to her passing away when I was very young.
Whether your using fresh vegetables or canned there are a some things that you can do to get the most flavor from them. Here are a few things that grandma suggests:
Vegetables
When opening canned vegetables, let them sit in a bowl for 15 minutes before cooking to get the most flavor.
For creamier and more flavorful mashed potatoes, replace the milk with evaporated milk.
For crispier french fries, sprinkle with a little flour before frying.
When removing corn from the cob, place corn in the hole of a bundt pan. Shave the kernels with a shoehorn and the pan will catch all of the kernels.
When making stock, use the skins of the onion, it will give the stock a nicer color.
Store an apple with your potatoes, it will stop them from sprouting eyes.
Don't store onions and potatoes together, the onions cause the potatoes to sprout.
When you cook cabbage, place a heel of bread on top. It will help minimize the smell.
To keep from tearing up when you cut an onion, cut the root part of the onion off first, then the top.
Before peeling potatoes, pour boiling water over them, it will make peeling easier. You'll find that you are peeling less potato and more peel.
Do you have any tips for getting the best results from your vegetables?
** If, by some small miracle, you worked at Amway in Ada, MI and were the person my mother loaned the notebook to, please contact me. The notebook is a small (approx 6×9), black, 3-ring binder, and contains hand drawn patterns (teddy bear), recipes, tips and tricks. It would mean so much to my family to have it back.
Frutas e Vegetais image adapted from Olearys image under the creative commons public license.