This post may include affiliate links. Read our disclosure policy for more information.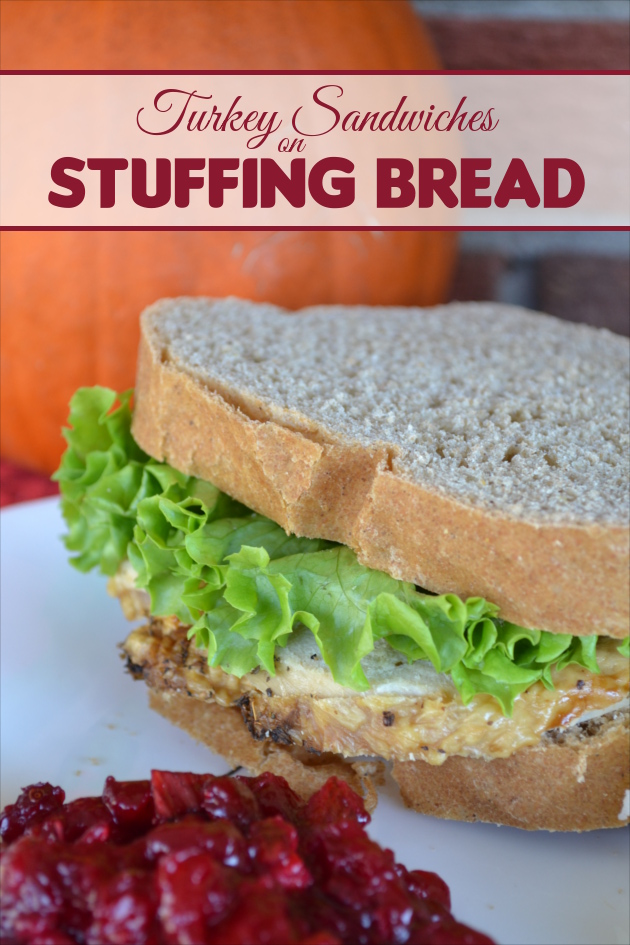 Leftover Turkey Recipe
When you think of Thanksgiving what two things first pop into your head? Family and food, right? Now, what two things pop into your head when you think of the day after Thanksgiving? Black Friday sales and leftovers, am I right again?
When we lived in California, I was always the one who hosted Thanksgiving dinner. We would have family and friends from all over join us for football and feasting. It was a really good time! When we moved to West Virginia, near my husbands family, Thanksgiving changed. Don't get me wrong, I'm not complaining, it was just a lot different then what we were used to.
I was no longer responsible for the meal, the matriarch of my husbands family had that task under control. It was also a smaller group, just immediate family and the entertainment was a little less lively then our California bunch. The only part of this new Thanksgiving tradition that none of us have adjusted to is the lack of leftovers sitting in our refrigerator the day after. Oh, how we missed those lovely leftovers.
After a couple of years of this new tradition, we decided that we hated not having leftovers, so we began a new tradition and it's called Grateful dinner. We called it that because we were grateful to once again have these leftover holiday favorites in our fridge. Grateful dinner is celebrated the day before Thanksgiving and the menu consists only of food that we love to have as leftovers.
We are all lovin' this new tradition! We have our beloved leftovers, we can get as loud and rowdy as we want to and for me, less time slaving over a hot stove is a win.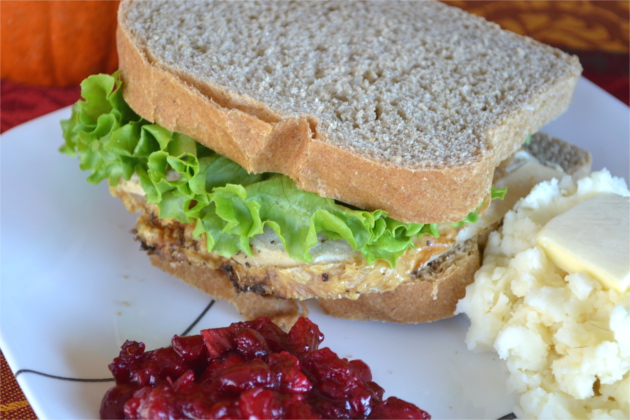 One of our families favorite leftover recipes is turkey sandwiches.  This isn't just any ole' turkey sandwich though, it's a Grateful turkey sandwich. The thing that makes a Grateful turkey sandwich different is the amazing bread.  What makes it so amazing is that it tastes like stuffing and everyone knows how good turkey and stuffing go together.
Now, I've never been much of a bread maker, so if I'm sharing a homemade bread recipe you know that it won't take much skill, especially if you have a stand mixer with a dough hook, it saves you from the kneading. This is super easy to make, the hardest part is having the patience to wait for the dough to rise.
This recipe is for one loaf, but believe me once you've tried it you'll wish that you had made more, because it goes fast.  I've used this recipe not only for our Grateful turkey sandwiches, but as the bread in stuffing and for croutons to top our salads. It's pretty tasty, especially around Thanksgiving time.

Stuffing Bread
This bread is amazing to use with leftover turkey for turkey sandwiches, or as the bread in your dressing (stuffing) recipe. It even makes the most delicious croutons for salads.
Ingredients
2 cups wheat flour
1 cup white flour
1 envelope fast rise yeast
1 cup chicken broth, warm
1 large egg
1 tablespoon poultry seasoning
1½ teaspoons celery salt
½ teaspoon onion powder
1 tablespoon olive oil
cornmeal
Instructions
In a stand mixer, using the dough hook, mix together both flours, yeast, broth and eggs. Mix for 1-2 minutes. **Scrape the sides if needed
Add the poultry seasoning, celery salt, onion powder and olive oil and continue mixing for 5-6 minutes.
Form the dough into a ball and place in a bowl that has been coated with cooking spray. Cover and let rise for 1-1½ hours. ** The dough should be double in size.
Spray a loaf pan with cooking spray and sprinkle the bottom with cornmeal.
Punch the dough to remove the air and form it into a loaf on a lightly flour surface.
Place the formed dough into the loaf pan, cover and let rise for 30-45 minutes.
Preheat oven to 350°.
Bake the bread for 35-45 minutes on middle rack.
Remove form oven and let it sit for 5 minutes. Remove from pan and cool on a wire rack for 2 hours before slicing.
What is your favorite Thanksgiving leftover?
Fluster Buster Tool Chest: