This post may include affiliate links. Read our disclosure policy for more information.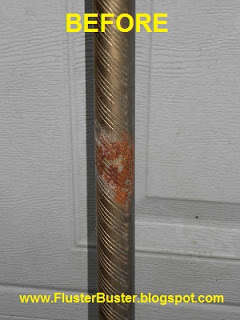 You can officially call me a dumpster diver! I was driving
the kids to school this morning and noticed that it was trash day. Everyone in
our new neighborhood had neatly placed their garbage near the curb for pick up.
When what to my wondering eyes did appear, not one, but two tension rods for
shower curtains, which I need desperately. I immediately jumped out of the car,
well I did stop first, to inspect my find. They both worked perfectly, however
they were both slightly rusted and covered in soap scum and one of them was
missing the end caps. So I grabbed them both and put them in my car as the kids
scrunched down in their seats out of embarrassment.
As soon as I dropped the kids off at school, I dashed over
to Kmart to buy
Rustoleum
(my preferred brand) spray paint and primer, as well as end caps. I
picked up gray primer and black satin finish spray paint. I also
priced similar tension rods and they were $15.99 each, ouch! I was unable to
find the end caps there, so I decided to head over to
Ace "The helpful hardwareplace"
. They helped me find something that would work, rubber tips used on the
end of walking canes. They fit perfectly and were in the color that I needed,
black.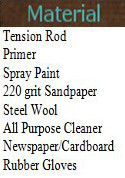 Tension Rod Makeover (Shower Curtain Rod)
How To:
Step 1:
Remove end caps then lightly run a piece of steel wool over
the tension rod to remove any rust or rough spots.
Step 2:
Run the sandpaper over the rod to scuff up the finish. This is so that the primer adheres to the surface.
Step 3:
Clean the rod and end caps with a household cleaner then
rinse and dry. I used my
Homemade All-Purpose Cleaner
to remove any remaining dirt or soap scum.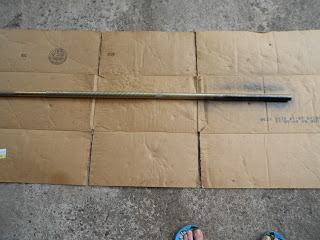 Step 4:
Place your rod and end caps (if you are painting them) on some
newspaper or cardboard in a well ventilated area.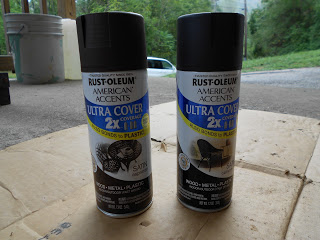 Step 5:
Your first coat is going to be the primer. Shake the can vigorously until the mixing balls begin
to rattle (about 1 minute).
Step 6:
Put on your rubber gloves, hold can upright, about 10-16
inches away from the rod and spray a light coat in a steady back and forth
motion. Don't spray a heavy coat because it may run and you will have to start over.
Step 7:
Let it dry approximately 20 minutes and then turn over and
lightly prime the other side.
Step 8:
Once the primer sets, about 20 minutes, you are ready to apply the paint. Be sure to shake the can vigorously for about 1 minute. Hold the can upright, about 10-16 inches away from the rod and spray a light coat in a steady back and forth motion. This coat should be light enough that you'll still be able to see the primer. Several light coats are always better then a heavy coat. Keep applying light coats until you have full coverage. Repeat this on the other side of the rod.
Step 9:
Once you have completely cover the rod let it dry 20 minutes before handling.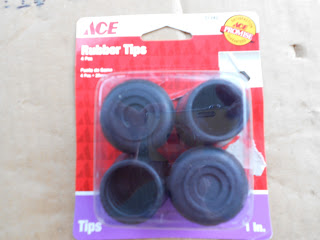 Step 10:
It takes about 24 hours for the paint to dry completely.
Once it's dry you can replace the end caps, install and hang your shower curtains.