This post may include affiliate links. Read our disclosure policy for more information.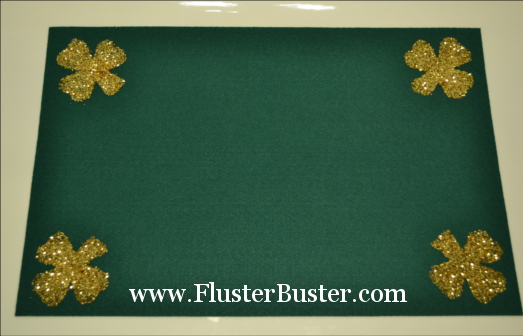 St. Patrick's day has always been a big to-do in my family. Just two generations ago my mother's entire family lived exclusively in Ireland. A lot of their Irish customs and traditions were brought here and passed down. In honor of our families heritage we try to carry on some of these traditions and St. Patrick's day is the perfect day to do that.
In honor of St. Patrick's day I decided to use this weeks craft excursion to find crafts that centered around this holiday. I didn't have the slightest idea what I wanted to do but I did know that it had to be green, inexpensive and easy. I walked up and down the isles of my favorite craft store keeping my eyes peeled for anything green. As Irish luck would have it I found some green pieces of felt that were the same size as placemats. All of a sudden my crafty little brain went to work and decided that I would do a St. Patty's day tablescape to go with my Irish menu of corn beef and cabbage.
This project only cost me around $2.00, it took 20 minutes to complete and was super easy to do.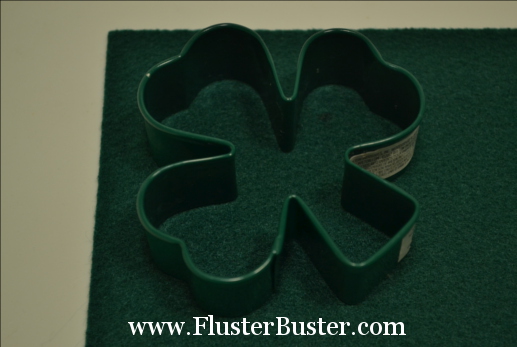 I used a cookie cutter as my template.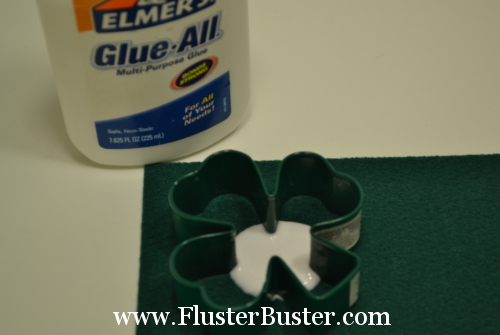 I painted the inside with some Elmer's Glue.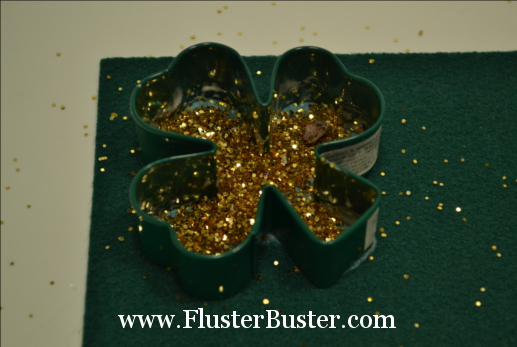 Then I sprinkled the glue with a little gold glitter
removed the cookie cutter
and pressed the glitter into the glue.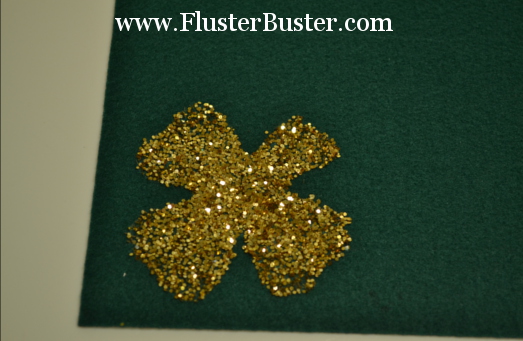 I shook off the extra glitter and was left with a beautiful gold clover.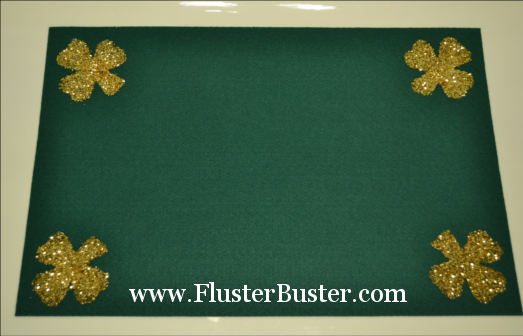 I repeated the same process on all four corners and ended up with
these beautiful, festive placemats.