This post may include affiliate links. Read our disclosure policy for more information.
A collection of some amazing recipes where Oranges are the star of the dish. This collection includes everything from drinks to desserts and the delicious citrus flavor will make you think of warm summer days.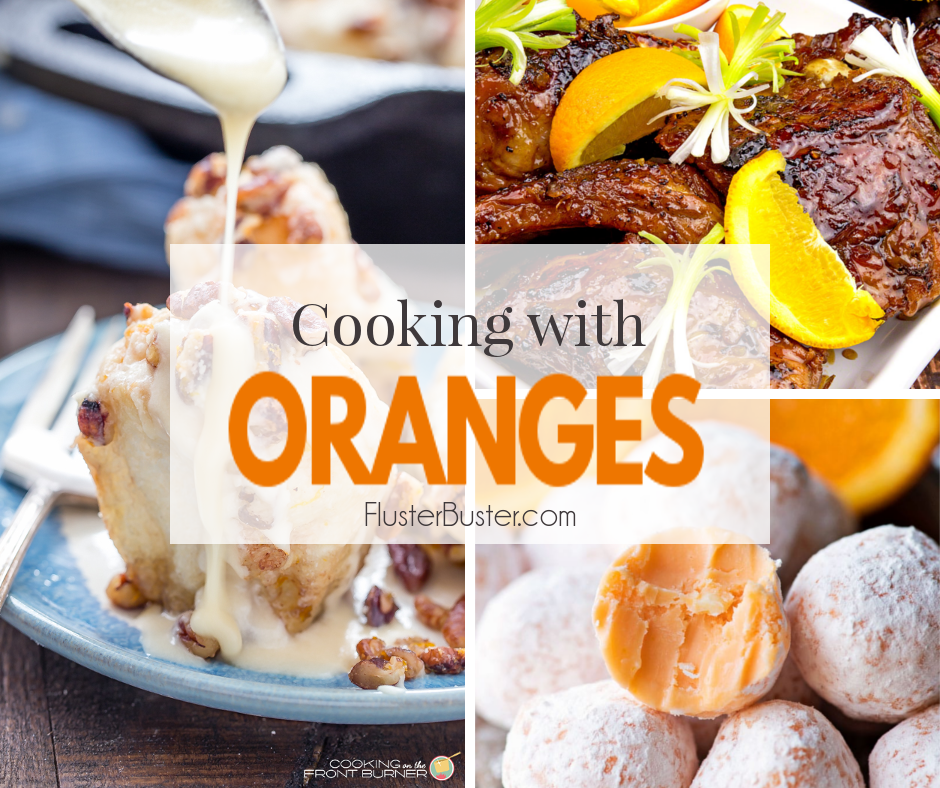 I love oranges they always remind me of warm summer days. It might be the refreshing citrus flavor does it or that for years I receive a case for Mother's Day when the weather is officially getting warmer. Either way they are a delicious reminder of beautiful summer days.
My sister lives really close to an orange grove and because she knows how much I love California oranges, she sends them to me periodically, but I can always expect a case for Mother's Day.However, every time she sends them I go through the same thing, what do I do with all of these oranges? There is an endless amount of delicious recipes I've found, but I always have a hard time narrowing down, which ones do I try. 
Here's a list of the recipes that caught my eye this time, maybe you can help me narrow it down before the oranges go bad. What 3-4 recipes would you choose to make?
20 Amazing Orange Recipes
1.  Who doesn't the love of good margarita. These Orange Creamsicle Margaritas might be fun to make for Memorial weekend. The Blond Cook
2.  I've never had salmon flavored with oranges before, so maybe this Crispy Honey Orange Glazed Salmon is worth trying. Cafe Delites
3.  Orange Pecan Pull Apart Glazed Rolls sounds pretty tasty, the kids would pick this one for sure. Cooking on the Front Burner
4.  These Cantonese Orange Ribs look amazing. I don't think I've ever had Cantonese food before, it might be worth trying out. The Midnight Baker
5.  I love serving dishes that are bright colored and this Tropical Orange Jell-O Salad would definitely do that. Mom on Timeout
6.  Wow this Easy Orange Syrup Would be amazing over French toast or how about some vanilla ice cream, yum! Carlsbad Cravings
7.  We do a lot of grilling when the weather gets nice, this Orange Dijon Grilled Chicken might be nice to try. Plain Chicken
8.  Chinese food is always a hit in our house, so this Simple Chinese Orange Chicken will probably make the list. Fluster Buster
9.  This Pumpkin Cranberry Bread Pudding with Orange Sauce is one of my favorite desserts in the fall. I think I'll hold off making this one, but the orange sauce I might make to pour over some pancakes. Fluster Buster
10.  Have you ever had Homemade Orange Curd? I've never tried it, I wonder how it would taste on a cake. Call Me PMC
11.  Serving Blood Orange Champagne Mules might be a nice way to toast our 26 year anniversary! It's coming up in just a couple of weeks. Half Baked Harvest
12.  You can never go wrong putting chocolate and oranges together, so I'm sure this Chocolate Orange Pie is amazing. Spend With Pennies
13.  These Orange Julius Smoothies would be nice to make, I haven't had one in years. Jessica Gavin
14.  I'm sure I'll have plenty of orange peels to make these Candied Orange Peel. My grandma used to make them and they were one of my favorites. Frugal Living in NW
15.  These Orange Burst Crinkle Cookies don't use fresh oranges, but they look yummy so they made the list! Savvy Saving Couple
16.  This Honey Orange Firecracker Shrimp is one of the only recipes that made the list that has a little spice to it. And I like spice! Dinner then Dessert
17.  I love buttercream frosting. Wouldn't this Orange Cream Cheese Frosting taste amazing on a dark chocolate cake? Pint Sized Baker
18.  This Homemade Orange Jam is a good option, in case I have a lot of leftover oranges. I can preserve them and use it for glazing meats or to slather on some biscuits. Chickadee Homestead
19.  These Orange Creamsicle Truffles would be a nice treat after working so hard to use up all of the oranges. Homemade Hooplah
20.  This Homemade Orange Extract is another great way to use up the orange peels. Chloe's Blog
Check for coupons before heading to the store.


Products Featured in this Recipe:
(may include affiliate links)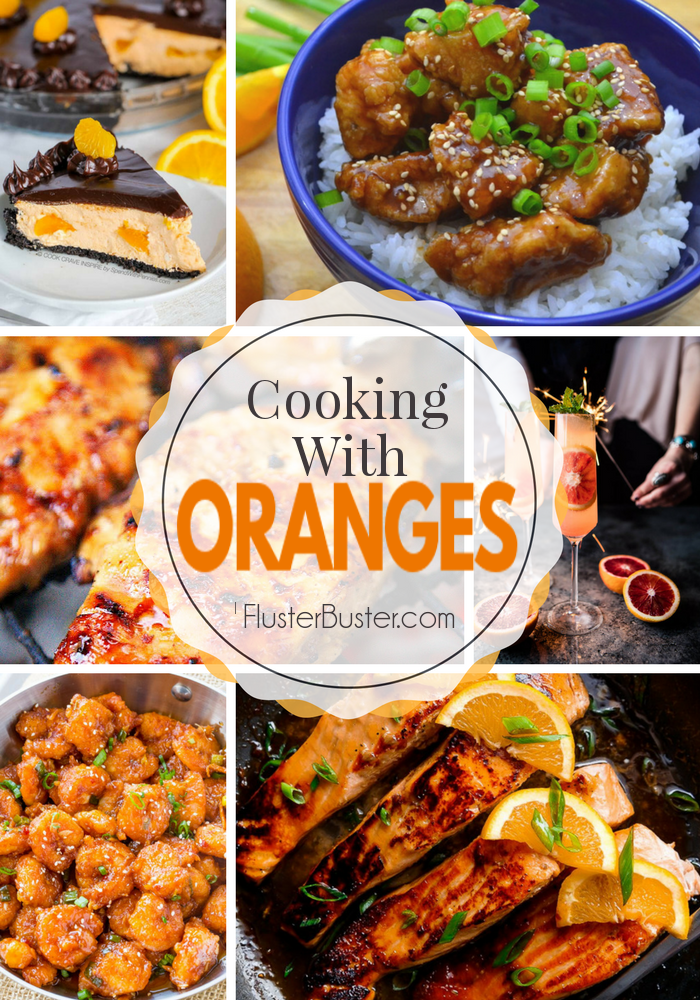 Disclosure: Some of the links in this post are affiliate links. If you click on the link and purchase the item, I will receive a commission. I only recommend products or services that I personally believe will add value to my readers. All opinions stated are strictly my own. Read our full disclosure policy for more information.