This post may include affiliate links. Read our disclosure policy for more information.
Leave it to those wonderful women of WWII to come up with a list of frugal living tips using newspaper. Anything that was in abundant supply during that time was sure to be used for more than what it was made for and newspaper was in great supply.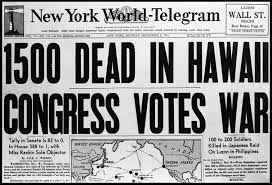 Image from: History
I use old newspaper all of the time, for arts & craft projects, as a liner when I'm painting, I even use them for my scrapbooking. In fact the other day I saw a really unique use which I want to do in my office, Smoking Designers used newspaper for wallpaper. There are so many great ways that we use newspaper but I did you know that there are a lot of practical ways that you could use it too?
 Kitchen
Containers – to deodorize,
fill the container with balled up newspaper. Seal and let it sit overnight.
Funnel – to make your own in
a pinch, use rolled up newspaper.
Refrigerator – to keep the
vegetable drawer dry, line the drawer with newspaper.
Tomatoes – to ripen, wrap
the tomato in newspaper and let it sit out at room temperature.
Cleaning
Glass – for a streak free
clean, use newspaper with window cleaner.
Shoe Mat – to absorb water,
place a pile of newspaper near the door to store wet shoes and boots.
Garden
Frost – to protect plants,
cover plants with newspaper.
Garden – to prepare for
spring planting, in the fall, cover the section of grass where you want to
plant your garden with several layers of newspaper. Pile your fall leaves on
the newspaper. Saturate it with water. This will break down into compost and
strangle the grass.
Seeds – to sprout, place
seeds between two pieces of damp newspaper. Store in a warm place, keep the
paper damp.
Weeds – to discourage, line
the rows of your garden with newspaper.
Miscellaneous
Bedding – to keep animals
warm, line their bed with strips of newspaper.
Candles – to make them fit
tightly into holders, wrap newspaper around the base of the candle.
Car – to give it traction
when your stuck, place a thick pile of newspaper under the tires.
Drafts – to eliminate, stuff
newspaper under doors and in cracks.
Drywall – to repair small
holes, stuff the hole with balled up newspaper before applying drywall mud.
Furniture – to protect when sanding
or painting, cover furniture with layers of newspaper.
Gifts – to wrap, use
newspaper.
Insulation – to insulate your home, use newspaper in your walls
Kindling – for an easy fire
starter, tie a piece of newspaper in a knot and place it under the fire wood.
Light both ends of the newspaper.
Knee pad – to make your own,
use several layers of newspaper.
Logs – to make your own,
tightly roll up newspaper and tie it with twine.
Packing – to protect fragile
items, wrap with several pieces of newspaper. Stuff crumpled up newspaper to
fill the empty space in the box.
Purse – to store, fill the
purse with crumbled newspaper to help it keeps its shape.
Sewing – to make a pattern,
use newspaper.
Shoes – to dry, stuff them
with crumbled newspaper and allow them to sit overnight.
Shoes – to tighten, dampen
shoes and loosely fill the shoe with newspaper.
Umbrella
– to make one in a pinch, use a thick piece of newspaper.
Do you have any household tips using newspaper?
** If, by some small miracle, you worked at Amway in Ada, MI in the 1980's and were the person my mother loaned the notebook to, please contact me. The notebook is a small (aprox. 6″x9″) black leather, 3-ring binder, and contains hand drawn patterns (teddy bear), recipes and household tips and tricks. It would mean so much to my family to have it back.