This post may include affiliate links. Read our disclosure policy for more information.
I'm so excited to have the opportunity to share with you this new product…. Mod Podge Collage Clay from Plaid. If that isn't exciting enough they're allowing me to share with you some other new Mod Podge products that you can find at Michaels. Take a look at what I was able to create with them, a beautiful Memory Box.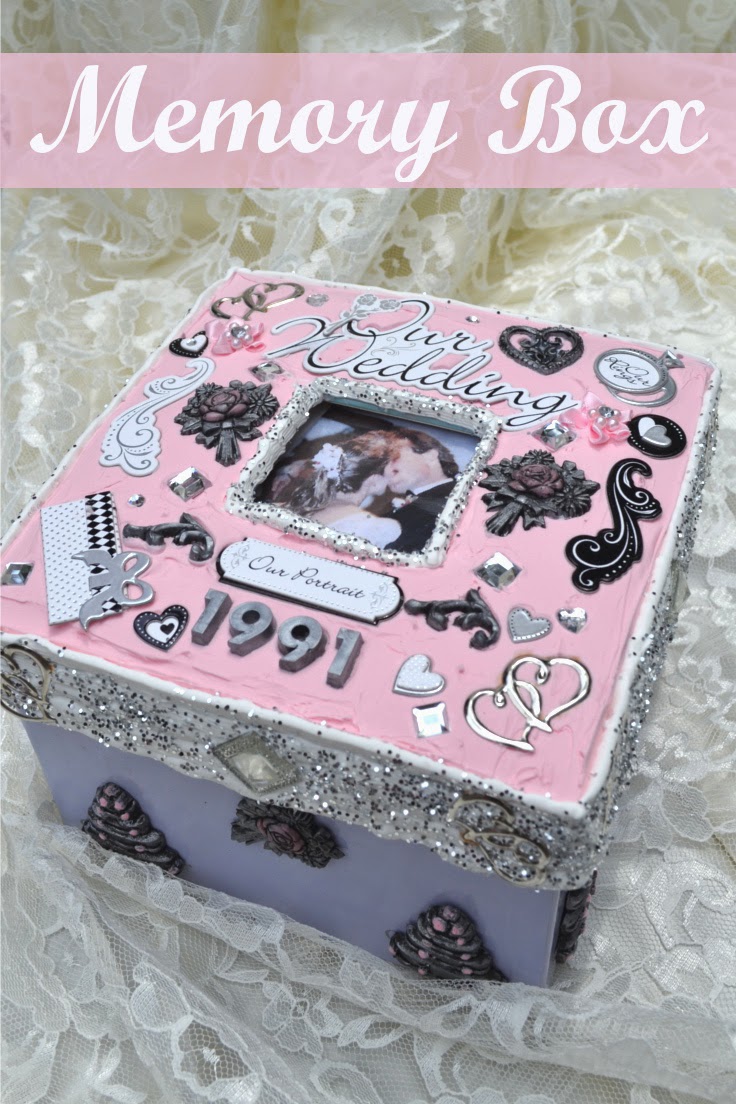 So, what is Mod Podge Collage Clay.
It's lightweight (you'll be surprised how light it is), non-toxic whipped clay, it's similar to the texture of frosting, but I wouldn't suggest eating it.  It can be used for Decoden, 3D Collages, Assemblage Arts, 3D Stenciling and more. It's available in two colors, Vanilla White and Strawberry Pink.**Collage Clay is not recommended for children ages 12 and under and the product is not edible.
In case you were wondering what Decoden is.
Decoden is a 3D collage art where you decorate just about anything with trinkets (the more the merrier). The clay is used to attach things like Mod Melts, buttons, rhinestones and anything else you can think of
Are you curious what Mod Melts are?
It's one of the other new Mod Podge products and it's my favorite of all. You can create your own custom embellishments for craft projects all you need is a high temp mini glue gun and Mod Molds. The best part is that the Mod Melts come in a variety of colors; Glitters, Metallics, Opaques and Neons. I can see this saving me a ton of money on embellishments in the future.
Did you catch the other new product that I mentioned, Mod Molds?
Mod Molds are durable, silicone molds that come in a variety of themes. Using your glue gun you just fill the mold with the Mod Melts and let it cool for 10 minutes before popping them out. You can use them as is or you can take them a step further with Collage Drizzle Paint, craft paints, inks, stains, glazes and even nail polish. *Not recommend for children ages 12 and under, small parts are a choking hazard for children.
Again, another new Mod Podge product, Collage Drizzle Paint.
The Collage Drizzle Paint comes in a small squeezable tube with a writer tip.You just turn the tube upside down, give it a light squeeze and move it in a zig-zag motion over your project. It looks amazing when applied to wet Mod Podge Collage Clay, especially before you add your embellishments.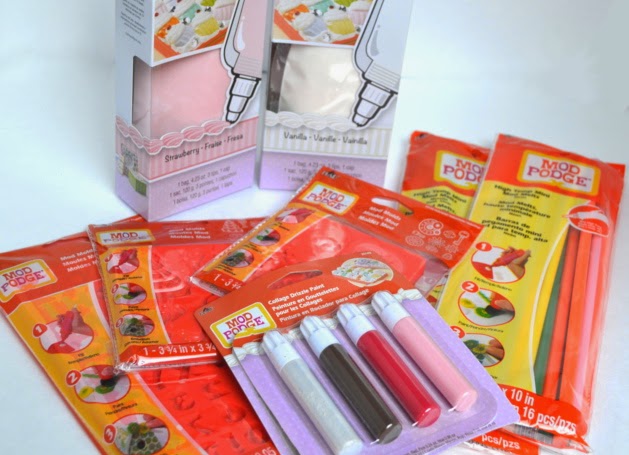 I was so excited when I received these new Mod Podge products in the mail, but it wasn't until I actually used them that I got really excited. I debated for awhile on what I wanted to create with them. I saw a few examples like cell phone covers, picture frames and mason jars, but I wanted to do something different and most importantly something that I needed. After making a long list of different things I could make I finally settled on a memory box.
How to Decoden a Memory Box using 
Mod Podge Collage Clay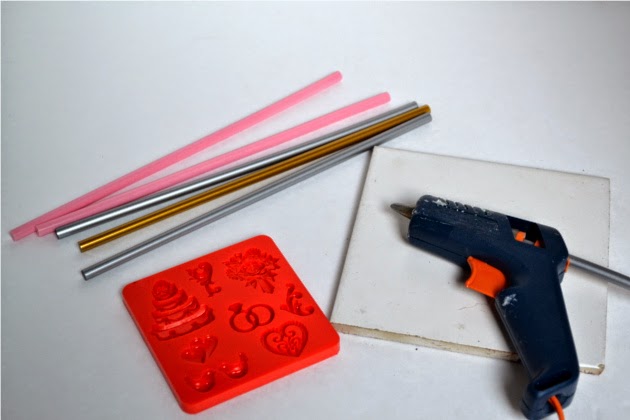 The first step is to create your own embellishments using the Mod Melts and Molds. I used the wedding and alphabet molds for this project.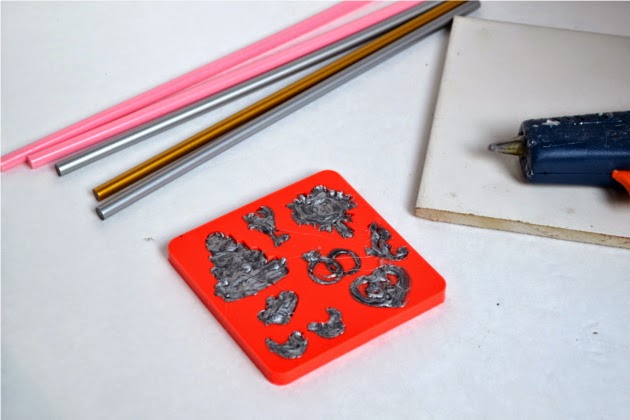 Creating the embellishments was really easy to do and by the end I was getting really crafty, using two colors in one mold to create even more interesting embellishments. **Check out the little bouquets at the end of this post and you'll see what I mean.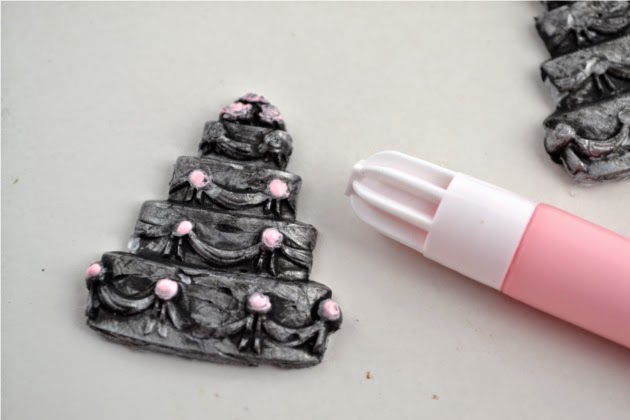 Once the Mod Melts cooled, about 10 minutes, I just popped them out, trimmed them up and they were ready to go! Because I wanted a vintage look to this project I took it a step further and add a little color with the Mod Podge Drizzle Paints. Then I antiqued all of the Mod Mold embellishments with some watered down, black craft paint. I love the extra depth that the antiquing added to them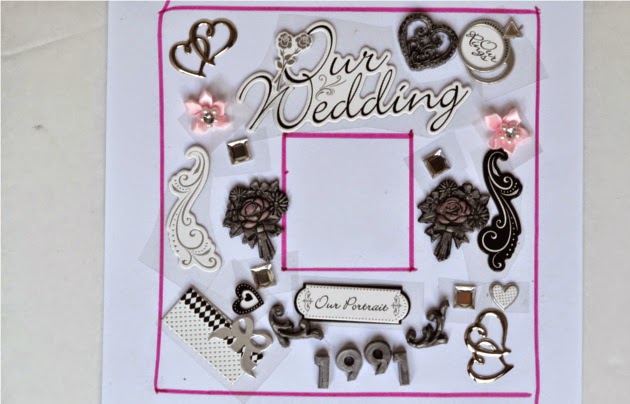 For the next step I gathered all of the embellishments that I was going to use and I laid them out on a template that I made of the box lid. This made it really easy to visually see how everything was going to fit.
Once I had the look I was going for I started adding the Strawberry Pink Mod Podge Collage Clay to the top of the lid. Outlining it first and then filling it in using the star tip that is provided.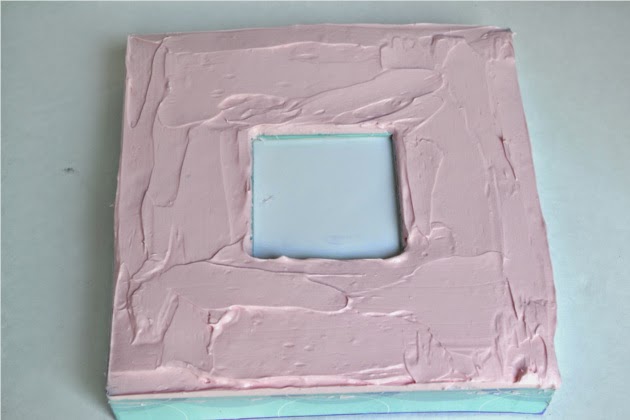 I could have started adding my embellishments at this point but since I wanted this project to resemble a wedding cake I chose to smooth out the clay.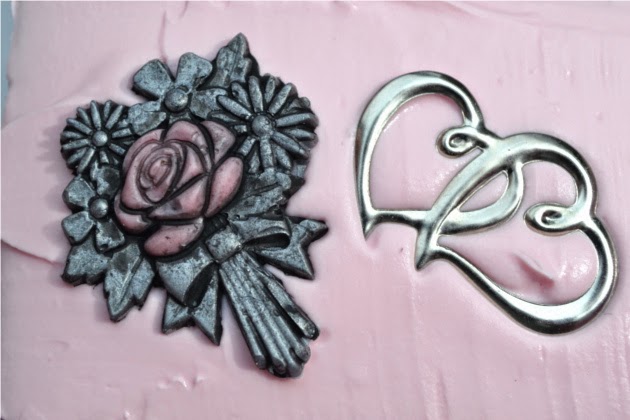 NOW it's time to add the embellishments, the more the better. I used a long pair of tweezers to place the pieces and then used them to gently push the embellishments into the clay. It was easier to use the tweezers then it was my fingers. **I used two different colors of Mod Melts to create this bouquet – I love the way it turned out.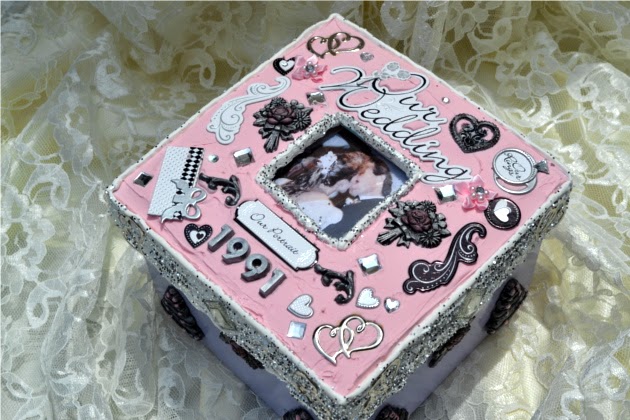 When I was done embellishing the top of the lid, I set it aside to dry overnight. The next day I added some Vanilla White Mod Podge Collage Clay around the picture and on the sides, along with a few embellishments and some silver glitter. I then let it sit for about 4 days before I started showing it off.
All of these Mod Podge products were really fun to work with and I was amazed at how easy they were to use. I'm hooked, I'm going to Decoden EVERYTHING now.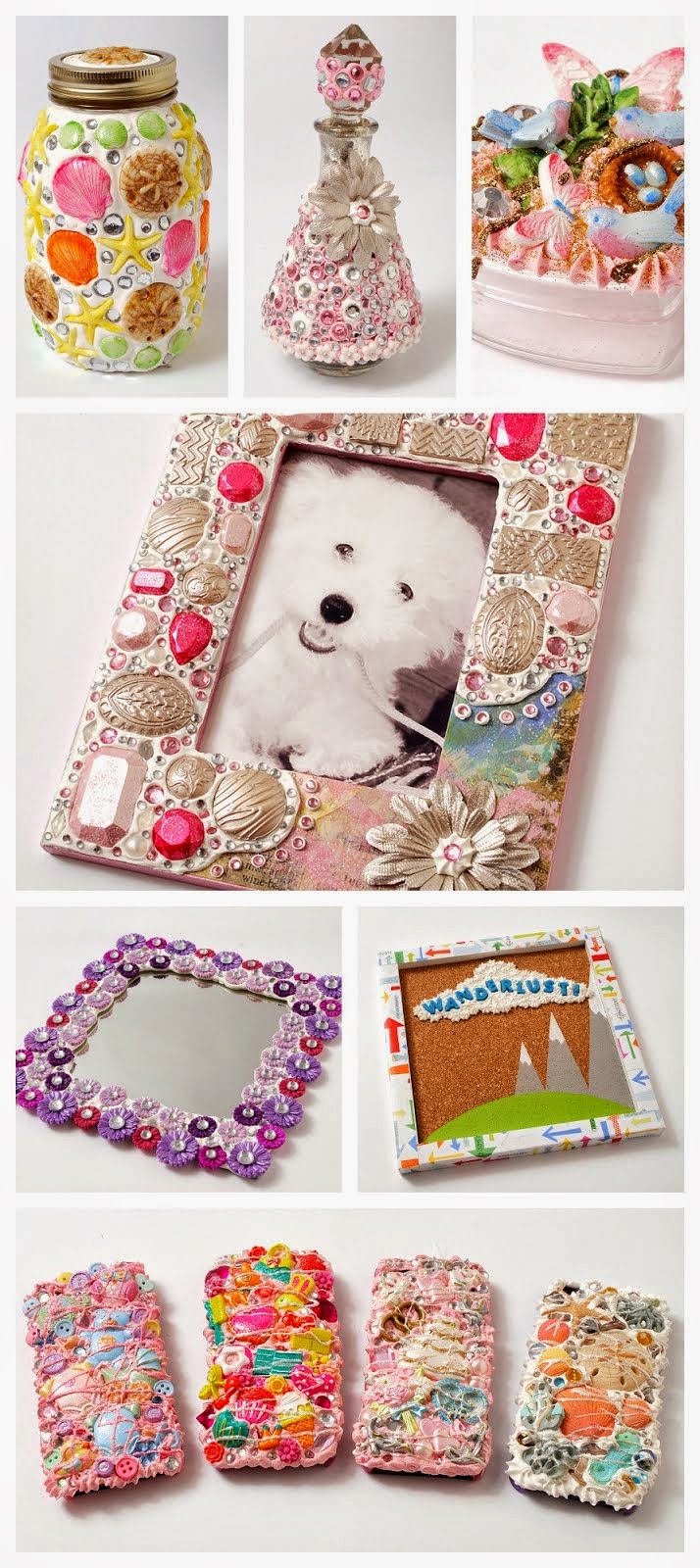 Project Instructions | Video Tutorial
Here are some more fun projects from my fellow bloggers using the 
New Mod Podge products:
Enter to Win your own Mod Podge Decoden Dreams Collection
.
This is a sponsored post for Plaid Crafts/Mod Podge as part of a campaign for Blue Print Social
Learn more about Plaid Crafts:
Plaid Palette Blog | Plaid Newsletter | Pintrest | Facebook | Instagram | Twitter | YouTube | Google+