This post may include affiliate links. Read our disclosure policy for more information.
Chicken breasts are on sale this week so I'll be stocking up to save money for the weeks to come. I was also excited to find avocados on sale, I bought quite a few and froze them.
It's been a pretty uneventful week around here which has given me a little more time to spend in the kitchen making things from scratch. I love it when I have weeks like this and so does my family. There is just isn't anything better than making your own flour tortillas or re-fried beans, the flavors are unbeatable. 
Here's what our meal plan looks like this week: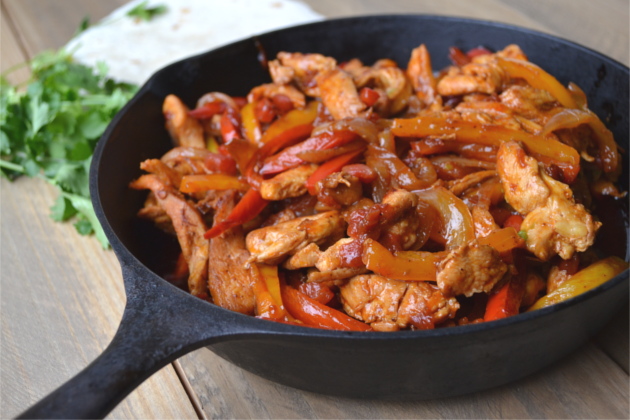 Budget Friendly Meal Planning
Pinto Beans – served with garlic green beans and cornbread. This is one of my families favorite meatless meals especially when the beans are topped with grandma's hot mix, some onions and tabasco sauce. 
Peppered Chicken – served with buttered garlic noodles and steamed broccoli. The noodles are easy to make – cook 8 ounces of noodles according to package directions, drain, and add 2 cloves minced garlic and 4 tablespoons butter. You can add a little salt or Parmesan cheese for added flavor, if you'd like.
Poor Mans Hash – served with biscuits. This is something that my mom would feed us when money was tight. Brown 1-pound ground beef, add 1/2 diced onion, and 2 lb diced potatoes, cover. Cook until potatoes are tender, you can add a little water if needed. Then add 1-can corn and season with some salt and pepper. 
Zuppa Toscano Soup – served with salad and Italian bread. This soup recipe serves 8, so you should have leftovers for lunch or dinner. However, it is really delicious and in our house we rarely have any leftover.
Leftovers – You might be able to squeeze in two nights of leftovers this week, which will save you both time and money this week.
Chicken Fajita – served with re-fried beans and Spanish rice. This is a simple recipe that takes less than 30 minutes. Try topping the fajitas with avocado, lettuce, shredded cheese, salsa, sour cream, and/or tomatoes.
Pot Roast – served with potatoes, carrots and rolls. I love Sunday dinner and there's not a more traditional Sunday dinner than pot roast. For dessert we had apple pie flautas with caramel sauce.
Download – Week 2: Menu & Shopping List 
Budget Friendly Tips
✔ To lower your grocery budget even more, trying purchasing salad ingredients separately instead of the salad bags
✔ Make your own baking mix (Bisquick), it's simple, delicious and a lot cheaper. It can be used to make pancakes, cakes, cookies, crusts, biscuits and a whole lot more.
✔ Even though the Jiffy cornbread mix is really cheap, making it from scratch is pretty cheap too, and it tastes a lot better.
✔  Using dried beans is considerably cheaper then the canned beans. They are surprisingly not that hard to make and any extras can be frozen to be used later.
✔ One way that I keep my grocery bill low is by using coupons for the items that I need. I rarely plan my menu around the coupons that are available, I find that I end up spending more. Instead I create my menu first and then look for coupons that will lower my bill.
Time Saving Tips
✔ Spending a little time meal planning can make your life so much easier. It'll save you time and money, improve your nutrition, make cooking more manageable and it gives you more control over what you put on the table.
✔ Doing your grocery shopping online is a great way to save time and money. You order your groceries online, they do the shopping for you and they even load them in your car. It helps to keep you on budget, keeps you from impulse shopping and no more waiting in line.  As a treat you can get $10 off your first order of $50 or more!
✔ A simple way to save yourself some time in the kitchen is by prepping your food for the week. This can be done by simply washing your fruits, chopping your vegetables or portioning the food for each meal. It's up to you how much you want to do to save yourself sometime later in the week.
What budget friendly meal is your families favorite?
About Our Meal Plan
✔ Our menus are created for a family of four, two adults and two teen boys.
✔ Our menus do not include breakfast or lunch, but there is space on the menu to add what your family likes.
✔ Sunday dinner is the biggest meal of the week which includes dessert.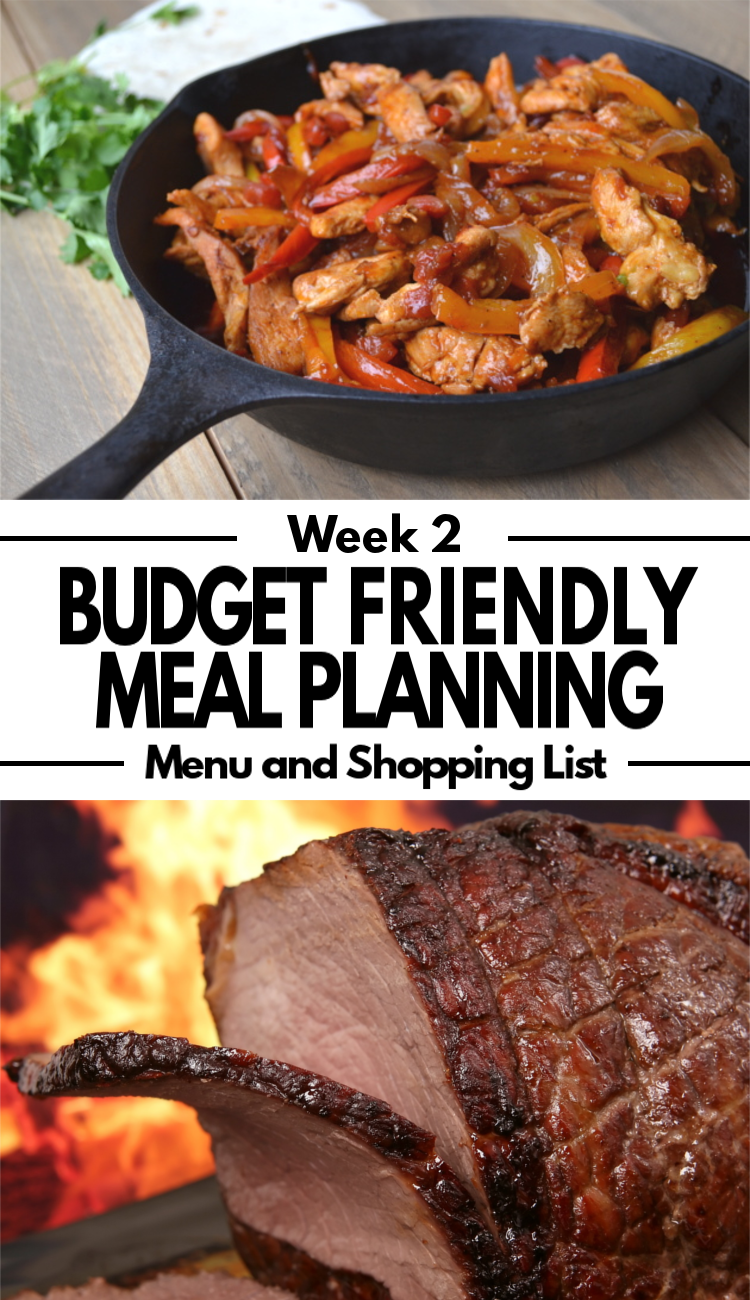 Disclosure: Some of the links in this post are affiliate links. If you click on the link and purchase the item, I will receive a commission. I only recommend products or services that I personally believe will add value to my readers. All opinions stated are strictly my own. Read our full disclosure policy for more information.