This post may include affiliate links. Read our disclosure policy for more information.
I'm so excited to share a new tip that I've learned on How to Remove Wallpaper easily. If you've ever had the task of removing wallpaper than you know how difficult it can be. Over the years I've tried everything from using a stripping solution to using a steamer and nothing has worked that great, but that's all changed now. As I was putting together the post on
vinegar
for my
WWII Series
, I was sent this wonderful tip to add to my list.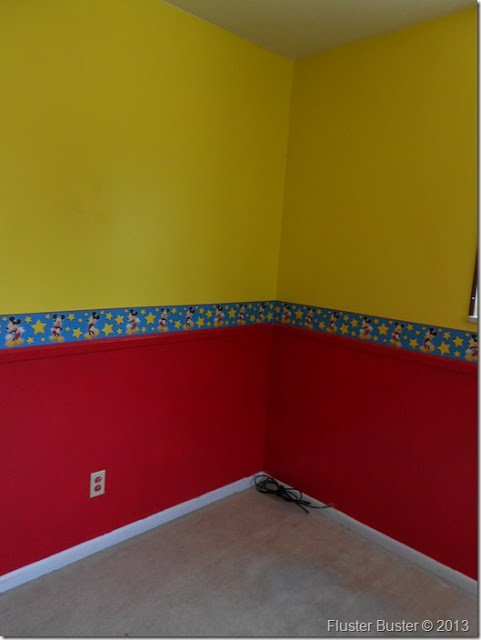 We recently purchased a home where the previous owners LOVED wallpaper, so as soon as I received this tip I had to try it. I thought that I would start small and in a room that we have plans to redecorate. As you can see in the above picture there's a Mickey Mouse wallpaper border that surrounds the room Although it's cute, it's not appropriate for a 15 year old, so this is where I decided to start experimenting with this cleaver tip.
I started by removing the surface layer of the wallpaper which came off with very little effort. What was left was a paper layer and that is where this clever tip comes in so handy.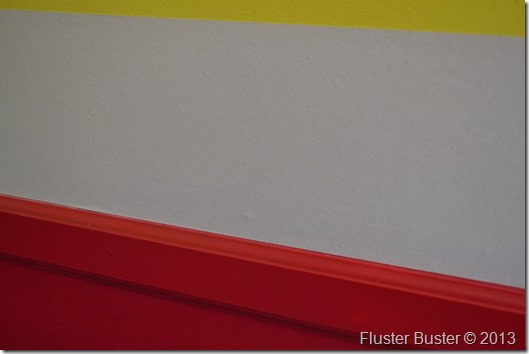 The next step was laying drop clothes down over the carpeting and covering all of the electrical outlets with tape.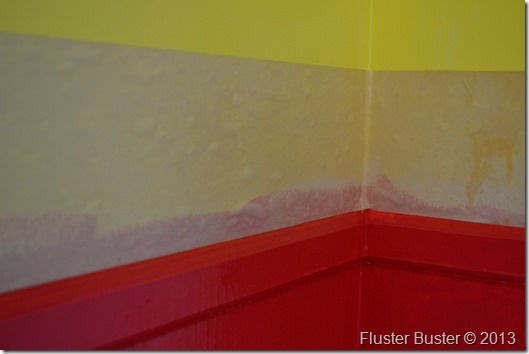 Now for the oh, so cleaver wallpaper removal tip. Are you ready? Wait for it, wait for it. Okay, mix equal parts white vinegar and warm water into a spray bottle. Mix it well and spray a generous amount on the wallpaper and allow it to penetrate for 3-5 minutes.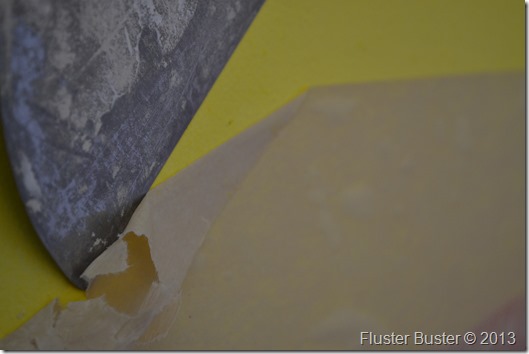 Once you've allowed the vinegar solution to penetrate the wallpaper backing, use a scraper to remove it. It's like a small miracle, the wallpaper comes off in sheets instead of slivers.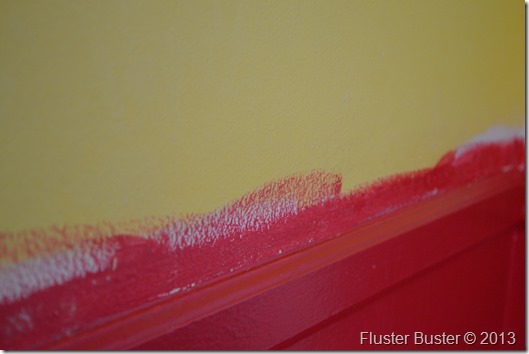 After only a few minutes of work the wallpaper was gone and I was left with a little glue residue on the wall. To remove the glue residue I simply sprayed it with my vinegar solution and wiped it away. Amazing isn't it?
I can't begin to explain how well this worked. It saved me so much time and frustration and now I can't wait to take down the wallpaper that is hanging in my bathrooms. However that will have to wait until the Mickey Mouse room is done.If you've ever wondered how to remove wallpaper, easily, now you've got your answer.