This post may include affiliate links. Read our disclosure policy for more information.
Throughout my house I have marble window sills, as beautiful as natural stone is, it just doesn't work for me. I'm currently working on my teenage sons Xbox inspired room and when the painting was done the window sills stuck out like a sore thumb. I decided I was going to paint them, but my husband was full of protest. Soooo, while he was at work, I did it anyway, I'm a bit of a rebel. Let me just say, he's no longer protesting my choice, I knew he would love it once it was done. Now let me share with you How to Paint Marble and get results that even your worst critics will love.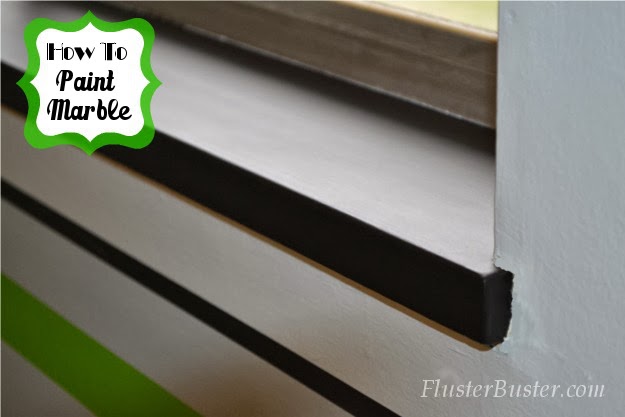 Ignore the windows, they're getting replaced next year.
Using this method to paint marble isn't limited to just window sills. If you have a marble table top or counters this will work great for that too.
Prep Work
Using a 36-grit sandpaper, gently remove the glossy finish. Make sure that there aren't any glossy spots left in the marble, the paint WON'T stick to it. It should look dull and feel slightly rough when you're done. Use a tack cloth to remove the dust left from sanding. Then tape off the area to be painted.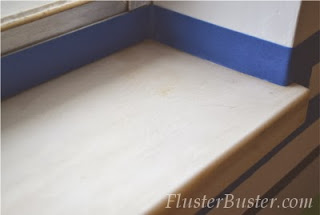 Priming
I cannot stress to you how important this step is. Priming, it helps to keep you from having to paint several coats and is a lot more durable than paint alone. When you choose your primer be sure that it is an Oil Based Primer, I know, we all like to stay away from oil based as much as possible but it's the only way to go for this project, if you want it to last. Once you're done priming, give it a good amount of time to dry before painting.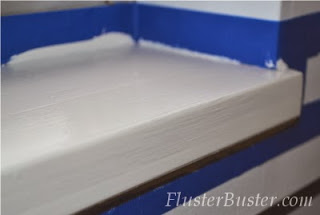 Painting
You could use a latex paint at this point, but I suggest using a semi-gloss or a high gloss oil based paint, especially for table tops or counter tops, it's a lot more durable. I would also suggest doing at least 2 coats, allowing plenty of time to dry between coats.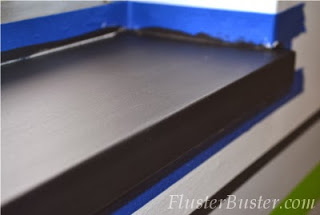 So that's all there is to it! Now you know How to Paint Marble and get great results!