This post may include affiliate links. Read our disclosure policy for more information.
This week my family and I are adding vodka to our growing list of frugal living tips. I have to confess, when I was reading my families uses for vodka, I couldn't help but think, hmmmm, I drink this and it can be used to kill mold, clean windows and remove stains. I don't know if I will ever be able to have a drink that contains vodka again without thinking about that. Before I share all of the fabulous household tips that we came up with, let me make a small but frugal suggestion, don't use premium vodka, use one of the bottom shelf brands, they are a lot cheaper and work just as well.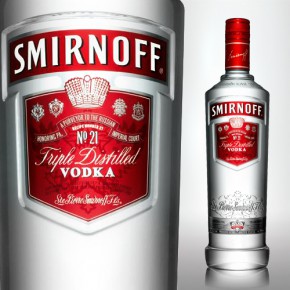 Healthcare
Always consult a doctor before using vodka as a treatment
Aches – to soothe, fill a
jar with fresh lavender flowers and top it off with vodka. Let it sit in the
sun for a few days and then rub the liquid on your achy areas.
Bandage – to remove
painlessly, saturate the bandage with vodka.
Cold Sores – to heal faster,
dab vodka on the sore.
Cuts – to clean and
disinfect minor wounds, apply vodka.
Earache – to treat, place a
few drops of vodka into your ear and allow it to remain there for a few minutes
before draining.
Fever – to relieve, place a
soft cloth saturated in vodka on your chest.
Jellyfish Stings– to soothe,
pour vodka on the area.
Poison Ivy – to minimize the
stinging, apply vodka to the skin immediately after contact.
Sore Throat – to treat,
gargle with 1 tablespoon of vodka mixed into 8 ounces of warm water.
Toothache – to numb the
pain, swish an ounce of vodka around in your mouth.
Beauty
Hair – to fight buildup, add an ounce of vodka to your
shampoo.
Hair – to shine, add 1 ½ ounces of vodka to 12 ounces of
shampoo.
Hair – to control frizziness, add 1 ½ ounces of vodka to 12
ounces of conditioner.
Hair – to stimulate growth, add 1 ½ ounces of vodka to 12
ounces of shampoo.
Dandruff – to treat, mix one cup of vodka with 2 teaspoons
crushed rosemary. Allow the mixture to sit for a couple of days, then strain
the mixture and massage into your scalp.
Skin – to make your own toner, add ¼ teaspoon vodka to 8
ounces of brewed green tea.
Cleaning
Eyeglasses – to clean, wipe
the lenses with a soft cloth that has been dampened with vodka.
Glass – to shine, clean
glass with a soft rag dipped in vodka.
Jewelry – to clean
gemstones, soak them inn vodka for 5-10 minutes, then rinse and dry.
Laundry – to remove stains,
treat the stain with vodka before washing.
Mold – to clean, spray vodka
on the surface and let it sit for 15-20 minutes. Scrub with an old toothbrush.
Mouthwash – to make your
own, place 3 cinnamon stick in a cup of vodka. Allow it to sit in an airtight
container for two weeks before using.
Porcelain – to shine, clean
porcelain with a soft rag dipped in vodka.
Razors – to make them last
longer, place your razors in a glass of vodka after shaving.
Soap Scum – to remove, scrub
the area with a soft cloth soaked in vodka.
Sticky Residue – to remove,
soak the area for a few minutes and wipe away.
Windows – to clean without
streaks, make your window cleaner using equal parts vodka and water in a spray
bottle.
Wine Stains – to clean,
spray vodka on the stain. Scrub and blot dry.
Cooking
Pies – for flakier crusts, use
vodka instead of water. The vodka evaporates leaving you with a flakier pie.
Vanilla Extract – make yourown.
Miscellaneous
Bees and wasps – to kill,
spray them with vodka.
Cut Flowers – to make them
last longer, add a teaspoon sugar and a few drops of vodka to the water. Change
water daily.
Feet – to clean and
deodorize, soak your feet in vodka.
Insects – to repel, spray
vodka on your skin.
Odors – to eliminate, spray
the item with vodka and allow it to dry in a well ventilated area.
Shoes – to remove odors,
spray a little vodka in them and let them air dry.
Weeds – to kill, mix 1 ounce
of vodka and a couple of drops of dish soap in 2 cups of water. Spray the weeds
and watch them disappear.
Do you have any unique household tips using vodka?
* If, by some small miracle, you worked at Amway in Ada, MI in the 1980's and were the person my mother loaned the notebook to, please Contact Me. The notebook is a small (aprox. 6″x9″) black leather, 3-ring binder, and contains hand drawn patterns (teddy bear), recipes and household tips and tricks. It would mean so much to my family to have it back.