This post may include affiliate links. Read our disclosure policy for more information.
Frugal living tips: DIY Readable Measuring Spoons. Avoid straining your eyes trying to read your measuring spoons and cups with this easy little trick. #householdtips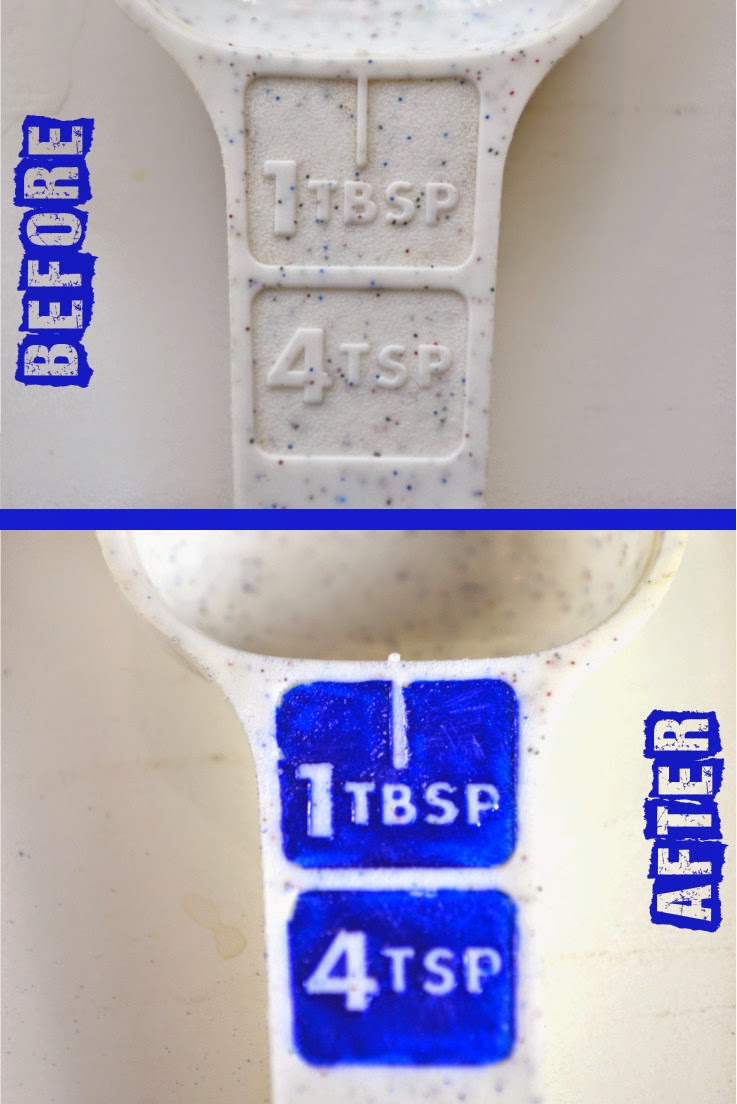 Do you get flustered trying to read your measuring spoons and cups? Tilting them this way and that so that the light will catch it just right for you to read them.  My husband said it's my age that's the problem, I prefer to think that it's a design flaw in need of some inspired creativity.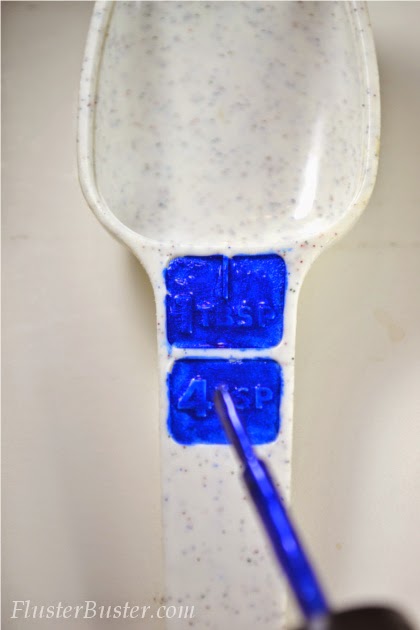 This little trick works great on any measuring spoons or cups that have raised numbers. This is so easy to do that you'll kick yourself for not busting this fluster earlier. Make sure that the measuring spoons and cups are clean. I washed mine in hot, soapy water, then when they were dry I wiped them off with a little
rubbing alcohol
.
Now, using some dark colored
fingernail polish
, paint over the numbers, making sure that the numbers and background are completely covered.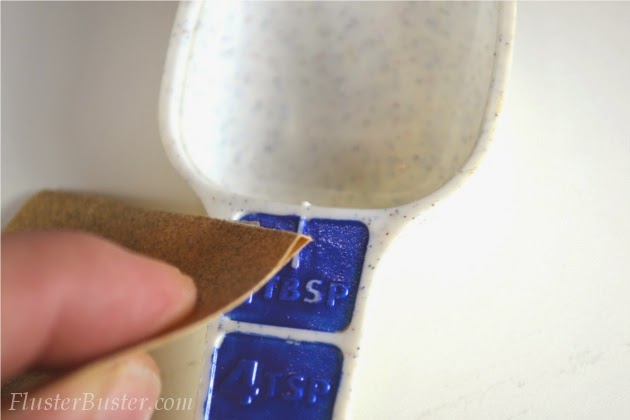 Once the fingernail polish is completely dried, lightly rub the numbers with a piece of fine grit sand paper.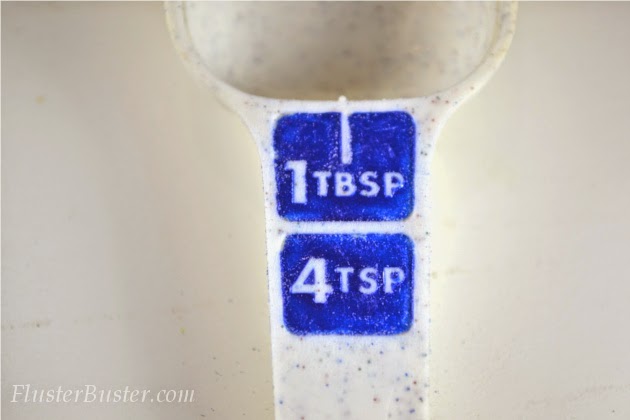 Whether it's my age or a design flaw, you have to admit they are a lot easier to read. No more fighting with the light to figure out sizes.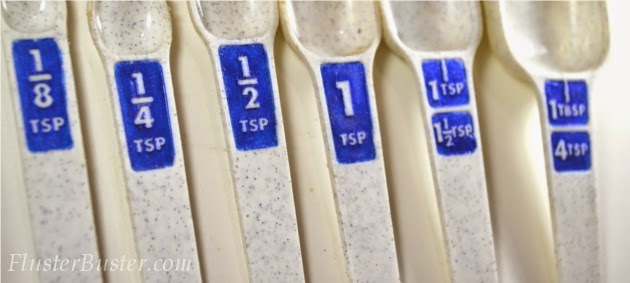 And they look a lot prettier hanging in my cupboard on my Measuring Cup and Spoon Organizer.
Another Fluster Busted with a little creativity!