This post may include affiliate links. Read our disclosure policy for more information.
Do you remember studying WWII in school? What I remember most about it is how hard life was, not just for those fighting but for those at home. I never had the opportunity to hear first hand accounts of those times from my grandma, because she passed when I was very young. However based on what I learned in school and a journal full of Frugal Living Tips from WWII, that my grandma wrote, I have a better understanding of what it was like.
During WWII my grandma began putting together a notebook. The notebook was a collection of hand drawn patterns, cleaning tips, money saving tips and a bunch of other notes and ideas. Unfortunately, my mother loaned this notebook to a friend years ago and never got it back. Luckily, a lot of the tips that were in the notebook my mother has used for years and has passed them down to us.
Over the last several weeks my mom and I have been trying to recreate my grandma's notebook. Putting all of the things that we remember into a collection, to share with family and friends. For the next several weeks I am going to be sharing with you some of the things that we remember to have been in her notebook. I hope that you appreciate it as much as we do.
My mom called me the other day to add this one to our collection. She said that she remembered this one being in grandma's notebook and dated 1941. She also told me that she removed some artwork off of my sister's couch using this and it worked perfectly.
The Test
I decided I wanted to see for myself if this worked, so I used one of my husbands old T-shirts to do this test. I used a black ink pen to make the marks.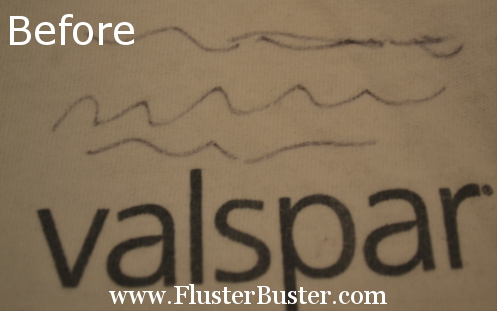 Then I dipped my toothbrush into the boiled milk and lightly scrubbed the ink.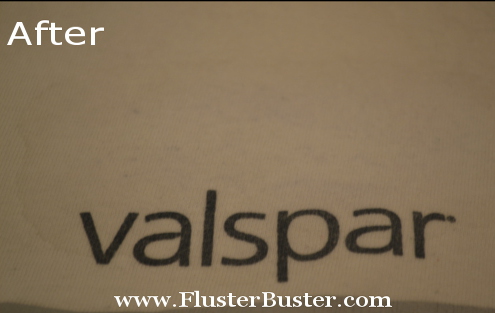 As you can see it worked great.
**If, by some small miracle, you are the person my mother loaned the notebook to please contact me. It would mean so much to my family to have it back. It's a small, black, 3-ring binder it contains a hand drawn teddy bear pattern among other handwritten notes.