This post may include affiliate links. Read our disclosure policy for more information.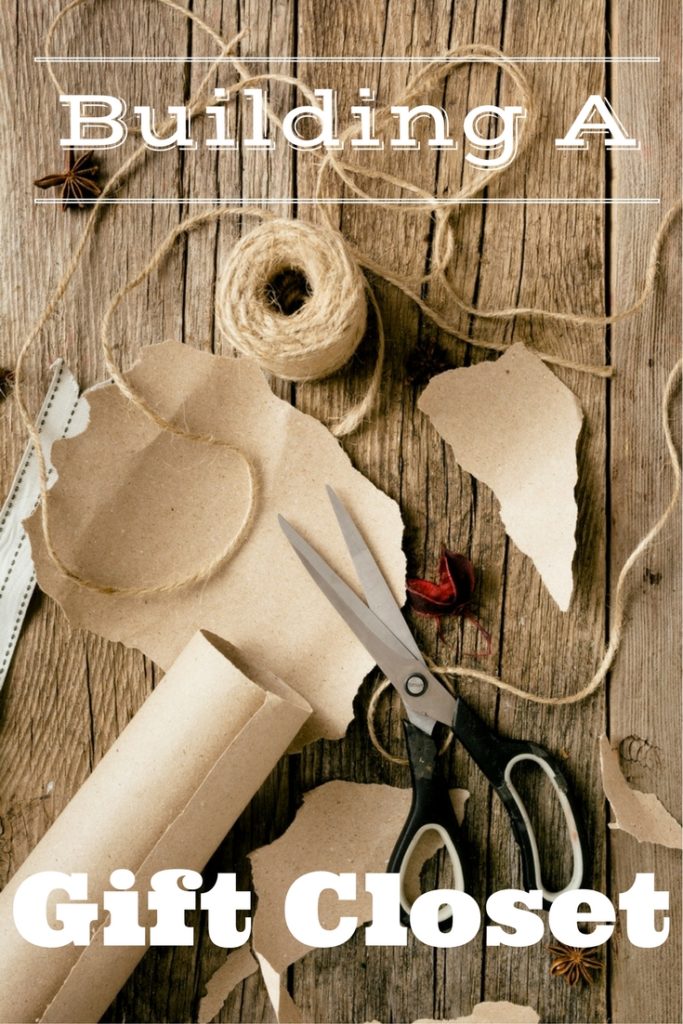 Who doesn't love a good celebration? In the U.S and around the world we like to find any reason we can to celebrate. We celebrate engagements, wedding nuptials, anniversaries, arrival of babies, christenings, birthdays, graduations, moving into a new home, retirements, mother's, father's, grandparents teachers, and let's not forget about all of the holiday's.
That's a whole lot of celebrating!!! It's also a whole lot of gifts. None of us likes arriving to these celebrations empty handed, so we're forever reaching into our wallets to buy something that represents our admiration for the guest of honor. This can get very expensive, especially if you haven't planned ahead. 
If you find yourself being invited to a lot of these celebrations, read on, because there are a few secrets that will have you reaching into your wallet less often.
Start a Gift Closet
A gift closet is a space reserved in your home that is dedicated to everything about gifts; wrapping, bows, ribbons, tape, cards, gift items. If you feel like you can't spare a whole closet, a shelf , cupboard or even a storage container will do the trick.  
Why do you need a gift closet? First of all, it saves so much time. When you receive that last minute invitation, you simply have to walk to your gift closet, choose a gift and your done. Oh yea, don't forget to wrap it, everything you need is in that same closet. 
You'll also be able to save money, a lot of money and building up a stock of gifts is cheaper than you think. Here a few frugal tips to get you started.
Happy Stockpiling!!
More Like This:


Disclosure: Some of the links in this post are affiliate links. If you click on the link and purchase the item, I will receive a commission. I only recommend products or services that I personally believe will add value to my readers. All opinions stated are strictly my own. Read our full disclosure policy for more information.