This post may include affiliate links. Read our disclosure policy for more information.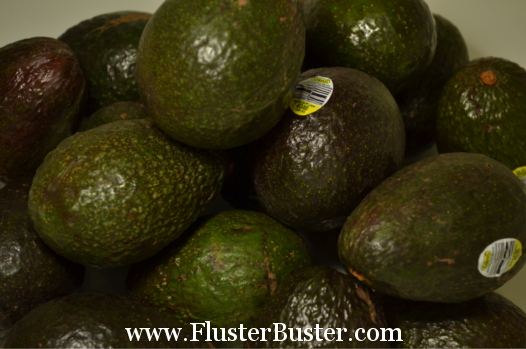 By viewing my last few posts you can probably guess what I've been craving. I seem to have had Mexican food on the brain these last couple of days. In fact, as I'm sitting here writing this post I'm munching down on some chips and Pico de Gallo. Yesterday when I was picking up all of the ingredients for the Pico de Gallo I noticed that Kroger had Avocados on sale for $0.40 each. I have never seen them that low even when I lived in California. Being the frugal person that I am and being in the midst of my Mexican food craving, I started filling my cart.
When I got home my family told me that I was nuts for picking up that many, saying "they'll go bad before we can eat them all". Their silly comments made me realize how unnoticed my efforts are. For years I have bought avocados in quantity, maybe not this many at one time, but I do buy them in quantity. I guess I should probably take their criticisms as a compliment, apparently they never new that I was serving them frozen avocados.
Did you know that you could freeze avocados? I learned this trick when I was a kid. We had an avocado tree in our yard so we always had an abundance of them. My mom, never being wasteful, used to freeze them so that we could have them throughout the year. The great thing about this method is that they don't turn brown when you freeze them or thaw them out.