This post may include affiliate links. Read our disclosure policy for more information.
       I received a free Marble Knit Pompom Hat and Button Wrapz from Kno-Bu in exchange for writing a review on the blog. 
Any opinions stated are strictly my own!  See our full
Disclosure
Policy
for more information
Do you have an expensive winter coat that your bored with and can't afford to replace? How about some cabinetry or dresser knobs that are tired and outdated? Then boy do I have a money saving tip for you! I found these affordable Kno-Bu Brand Button Wrapz that will easily and inexpensively transform any button or knob to show off your personal style.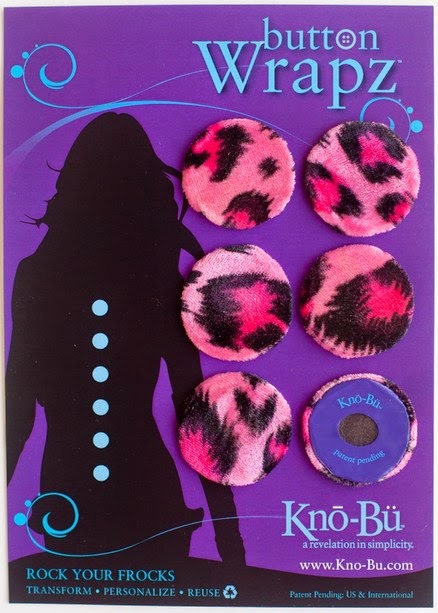 The Kno-Bu Brand Button Wrapz are an inexpensive way to add some bling to plain buttons and knobs. They are really easy to use. Simply insert your index fingers into the mouth of the wrap and work it over the button, or knob. In just a matter of seconds, you'll be rockin' a new look by inexpensively transforming those old, boring buttons and knobs.
Button Wrapz
5 different colors/styles
Fits over buttons 1 1/8″ – 1 1/4″ in diameter
Slides threw button holes easily
Made with a stretchable fabric
Hand washable

When I was single, I never thought twice about spending $500-$600 on a winter coat. Now that I have a family, if I were to spend that much, I wouldn't be able to live with the guilt. Luckily, the coats that I purchased back then are timeless and they still fit. However, I hardly ever wear them because my style has changed so much over the years. I've thought about changing out the buttons, maybe adding a scarf to give them some pizzazz, but it never got past just being a thought.
When I learned about the Kno-Bu Brand Button Wrapz the first thing I thought was "Why didn't I think of that". It would have solved my fluster and my coats wouldn't have been hanging in the closet collecting dust all of these years.
Kno-Bu sent me a package of their patent-pending Button Wrapz and a
Marble Knit Pompom Hat with Button Accents
 (
sold out
) to play with. While it was fun putting the Button Wrapz on the Pompom Hat what I was really anxious to see was how they would look on my coats.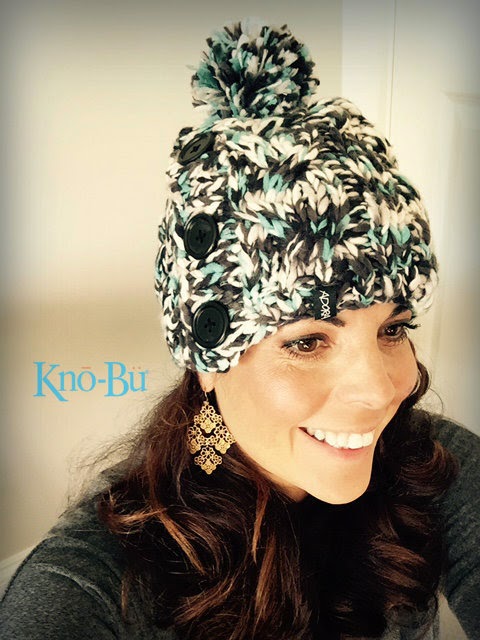 The Button Wrapz that they sent me aren't the ones I would've chosen for myself, but once I put them on my coat, I fell in love with them. They totally transformed the way my coats look. I'll be ordering more in the future so that I can quickly change out the buttons to suit my ever changing moods (some days there's a lot of them).
What I love most about these Button Wrapz was how easy they were to attach and how affordable they were. The only thing that I wish is that they came in other sizes. I have several blouses that have small buttons and could use a little bling!
These Button Wrapz are such an affordable way to express your individual style and a wonderful way to make something old look new again, Right now, you can receive a 40% discount on anything on the Kno-Bu website (excludes sale items), just use the code POLLEN-8-40% when you checkout (expires 12-31-14). You might want to think stocking stuffers, the Button Wrapz would be perfect for that!