This post may include affiliate links. Read our disclosure policy for more information.
What a mess! I've been putting off decorating my teenage sons bedroom because the drywall was in such bad shape. It was even worse than I expected when we started removing the chair rail. The previous owners had painted it to the wall, not once but several times. It really did a number to the drywall paper. The image below only shows a portion of the damage, it actually goes around the whole room. Luckily I'm married to a general contractor who has dealt with issues like this and worse.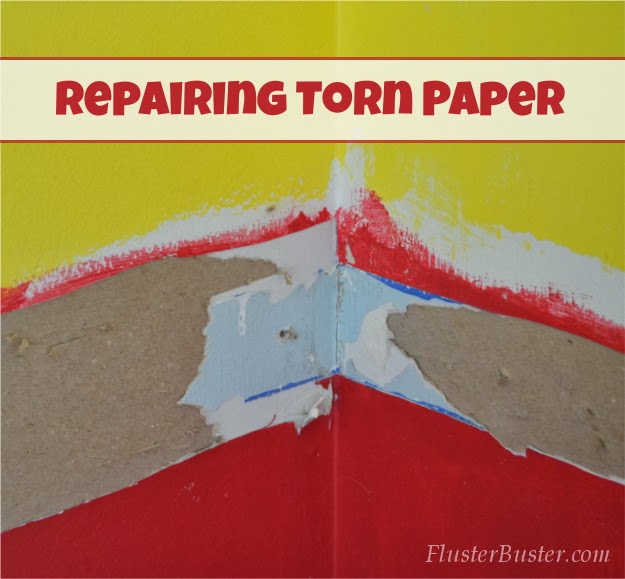 Last Saturday, my darling husband decided to school me on how to repair all kinds of drywall damage. I think his motive was to teach me so he didn't have to do it. His plan didn't work though (Bahaha). Being the conduit that I am, I decided to photo document him teaching me the repairs so that I could pass them on to you. It was actually to difficult for me to do the repairs with a camera in my hands.
Last week I shared a couple of easy repairs, repairing small holes and nail bubbles. This time it's a little more involved but it's easy when you know how. .
Torn Drywall Paper
Step 1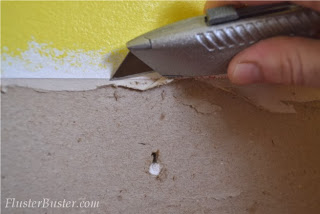 Using a utility knife, cut away any turned up or loose edges.
Step 2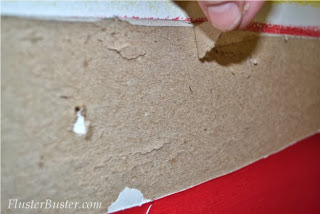 Carefully peel away any loose paper.
Step 3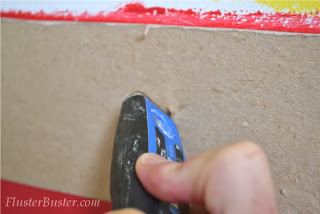 If there are any raised surfaces, push them into the drywall using the butt end of a putty knife. Push hard enough to create a small divot. (see small holes)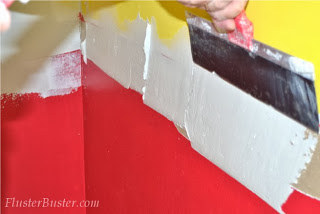 Step 4
Fill the gap with setting compound (mud).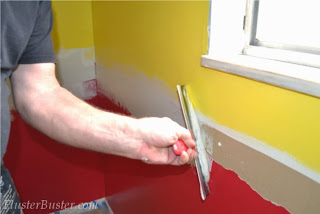 Step 5
Drag a wide knockdown knife over the mud, smoothing the edges flat against the drywall. Let it dry and then apply a second coat slightly wider than the first coat.
Step 6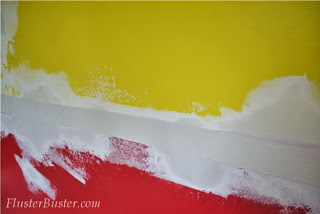 Lightly sand and wipe with a damp sponge.
See fixing torn drywall paper isn't that hard, especially when you have someone else doing it for you.