This post may include affiliate links. Read our disclosure policy for more information.
This post is being written on behalf of Blueprint Social and Disney; however, all thoughts and opinions are my own. Please see my Disclosure Policy.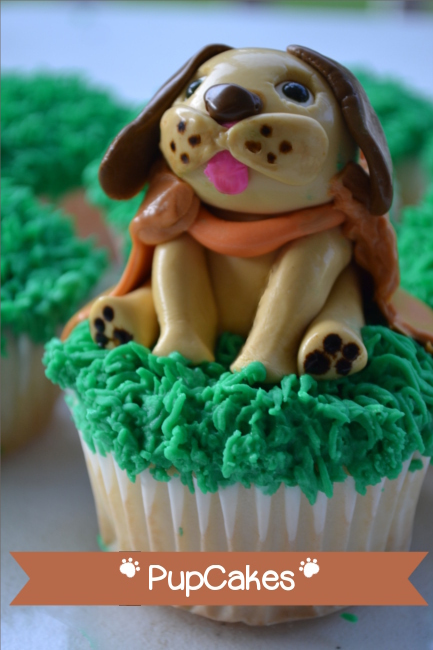 Get   Ready   For   an   Epic   Tail
AND   a   Yummy   Tutorial
Hey, did you know that the creators of Disney Buddies released the All-New 
Disney Super Buddies
 on Blu-ray Combo Pack, on August 27th? The Disney Buddies movies have always been a favorite in our house, so when we got an early copy, we were all really excited.

One of the things that our family likes to do whenever one of our favorite movies comes out on Blu-ray is to have our own special movie premier. To set the mood, we have this long and narrow red carpet that we roll out. We also like to create a meal, a snack or a craft to compliment the movie. For the Disney Super Buddies we came up with a fun and tasty snack/craft. Did you know that Fondant is a lot like play dough?
Super   Buddies   Pupcakes
The first thing we did was bake up some cupcakes (we cheated and used a box mix). Then we mixed the different colors that we would need into the fondant.
Then we rolled out the fondant into the shapes that we would need to make our Super Buddies
This was the fun part, we got to start assembling our Super Buddies. To attach the pieces to each other we used a little water.


We used a small paint brush, dipped in food coloring to add detail to our little Super Buddies. Don't worry about making the back look perfect, it's going to be covered up by the cape.
When we were done assembling all of our Super Buddies, we moved them to the refrigerator so that they could sit back and just chill for awhile. Now that I think about it, they may have been a little cold in there without their capes.
Our movie premier was a huge success. The boys invited a couple of friends over, we made our "pupcakes", had dinner and then walked the red carpet to the premier of Super Buddies. We all enjoyed the movie and laughed our heads off, especially the part in the "Candy Store". When the movie was over we discussed what each one of us learned, while eating our "pupcakes".
Here's what we learned:
Are you planning a Super Buddies Movie Premier?
Check out all of these other Super Buddies themed projects and recipes from some of my Blogging Buddies