This post may include affiliate links. Read our disclosure policy for more information.
Keeping the kids from getting bored over the summer can get a little expensive. However there are number of activities that you can do that will keep them busy and not empty your wallet. Arts and crafts is a really good option, it doesn't have to cost you a dime and it will keep the kids busy for a while.
Cornstarch salt clay is one mine and my kids favorite activities. I like it because it's super simple, it keeps the kids busy for a while and I usually have everything that I need in my pantry. The kids like it because they get to squish something between their fingers and create all kinds of fun things. What is it about squishing things (slime, play-doh) with your hands that make kids so giddy?
When we make clay we use a couple of different recipes it just depends on what we're creating. If we just want to play or we're going to be painting it we use baking soda clay, but if we want some pizzazz, we use the cornstarch salt clay. The salt adds a little sparkle to the clay making it shimmer when it dries. It's a great recipe to use if you're making ornaments because the salt crystals reflect the light, it's really beautiful.
Creating Fun with Cornstarch Salt Clay
INGREDIENTS
2 cups salt
1 cup cornstarch
water
food coloring (optional)
glitter (optional)
DIRECTIONS
In a saucepan, over medium heat, mix together salt and 2/3 cup water, if using food coloring and glitter add it now . Heat for 3-4 minutes.

Remove from heat and quickly stir in cornstarch and 1/2 cup water. Let it cool before handling.

Store in an air-tight container until ready to use.
Decorating Ideas
Use a rolling pin to flatten the clay

Use cookie cutters to create different shapes

Use objects for creating texture (ex. leaves, forks, etc.)

Adhere small objects by pressing them in the clay

Use acrylic paint to dried clay to add color
The clay will dry very hard if you let it sit for 2-3 days, it may take a little longer depending on the thickness of the clay. You may also experience a little cracking, but it will be minimal.

There are so many creative things that you can make with this clay. My kids decided that they wanted to make Father's Day gifts, one made a change dish and the other a key chain pendant. I made star garland to hang on our front porch for 4th of July and a lid for a ramekin, that I use for keeping my cooking salt.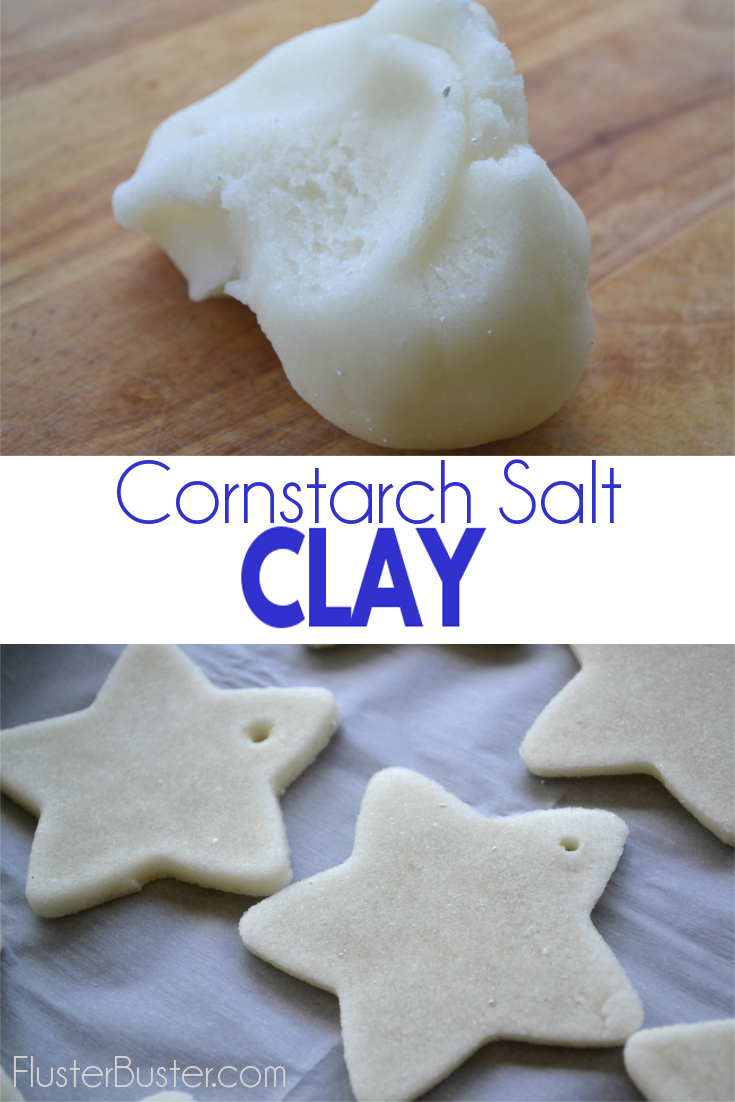 Disclosure: Some of the links in this post are affiliate links. If you click on the link and purchase the item, I will receive a commission. I only recommend products or services that I personally believe will add value to my readers. All opinions stated are strictly my own. Read our full disclosure policy for more information.