This post may include affiliate links. Read our disclosure policy for more information.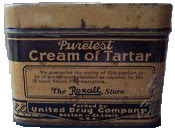 You say tarter, I say tartar! However you say it I was completely amazed when we began putting together this incredible list of uses. The only time I have ever used cream of tartar was for making meringue or play dough. I think I have had the same little jar stashed away in the back of my cupboard for a couple of years. I wonder how long the shelf life is on this stuff? With the multitude of uses I discovered I don't think I'll be buying the small jar anymore.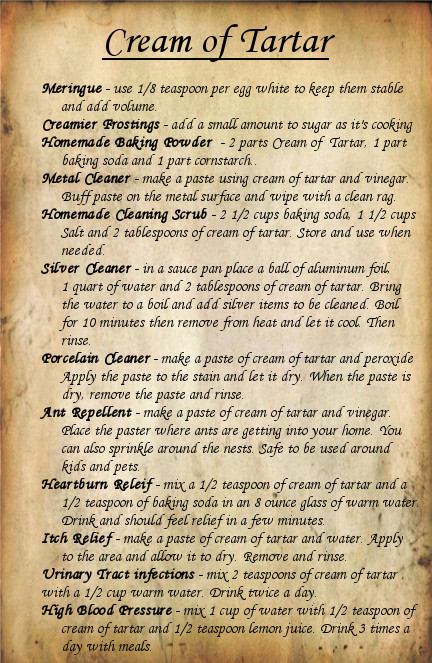 Recreating my grandmother's lost household tips and tricks notebook is such a fun project. Every week, more and more of my family members are getting involved. I give them a topic and they give me so many wonderful uses. Some of the uses are not necessarily from my grandmother's WWII notebook or even from WWII, however they are common uses used throughout my family. This notebook is being recreated in memory of my grandmother and her practical and frugal running of her home. By the end of this series I am hoping to put together a similar notebook to the one my grandmother created, so that I can pass down to my children.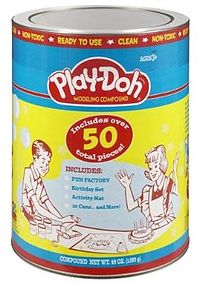 The 13th use for Cream of Tartar is making play dough. This is one of the major ways that I used cream of tartar when my kids were little. I have had the recipe since I was very young, maybe 6 or 7 years old. In fact I still have the recipe card that I made back then. It's pretty funny to read: Flour is spelled Flower, Cream of Tartar is spelled Cream of Tatter and the directions say to cook it on low temptur at 3 degrees. It's kinda funny to look at it now.
Another Use: If you run out of detangler/ conditioner, 1t of cream of tartar mixed in 1/2 c water makes your hair detangle and softens your hair. We used to use it way back when "conditioner" was called "cream rinse". ~K (Pinterest)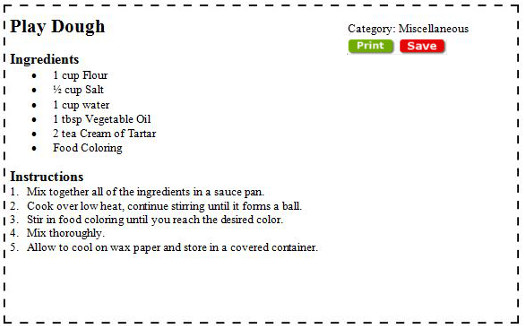 Tips From Our Readers:
A dab on the tongue stops muscle cramps instantly. Miraculous   ~ K. Aikenhead
Related WWII Posts:
** If, by some small miracle, you worked at Amway in Ada, MI in the 1980;s and were the person my mother loaned the notebook to, please contact me. The notebook is a small (approx 6×9), black leather, 3-ring binder, and contains hand drawn patterns (teddy bear), recipes, and household tips and tricks. It would mean so much to my family to have it back.