This post may include affiliate links. Read our disclosure policy for more information.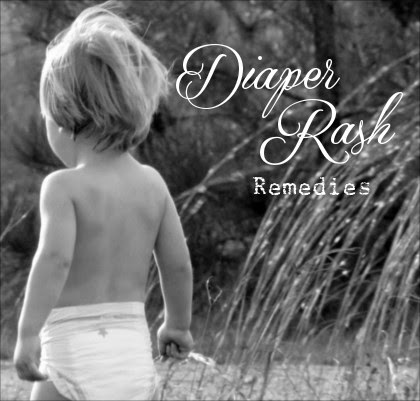 The best diaper rash remedy is prevention but if you've got a little one who's suffering from a case of diaper rash, then a good ole' fashioned treatment is what you'll want.
A diaper rash is simply a burn caused by the acid that is present in both urine and bowel movements. The rash will look similar to a burn that you might get from touching something hot. Little ones with sensitive skin or have eaten something with a lot of acid are more prone to getting a diaper rash.
Today, diaper rash ointments are the most common way to treat these little bottom burns. However, before these ointments became popular mommy's had to come up with some clever solutions so that their little one's could get some relief.

Diaper Rash Remedies
Tips for Preventing Future Rashes
Wear diapers that fit

Don't over tighten diapers

Keep bottoms clean and dry

Give their bottoms some air time

Use fragrance-free wipes

Change diapers frequently

Make sure their bottom is completely dry before diapering

Pat dry, never wipe

Avoid acidic foods

Don't use plastic diaper covers
What remedies do you use to

treat or prevent a diaper rash?


Disclosure: Some of the links in this post are affiliate links. If you click on the link and purchase the item, I will receive a commission. I only recommend products or services that I personally believe will add value to my readers. All opinions stated are strictly my own. Read our full disclosure policy for more information.