This post may include affiliate links. Read our disclosure policy for more information.
Knowing what pumpkin you should use for cooking, baking, painting, carving, and decorating will make the season a lot more enjoyable. These helpful tips make pies taste better, make carving easier, and make your home more festive.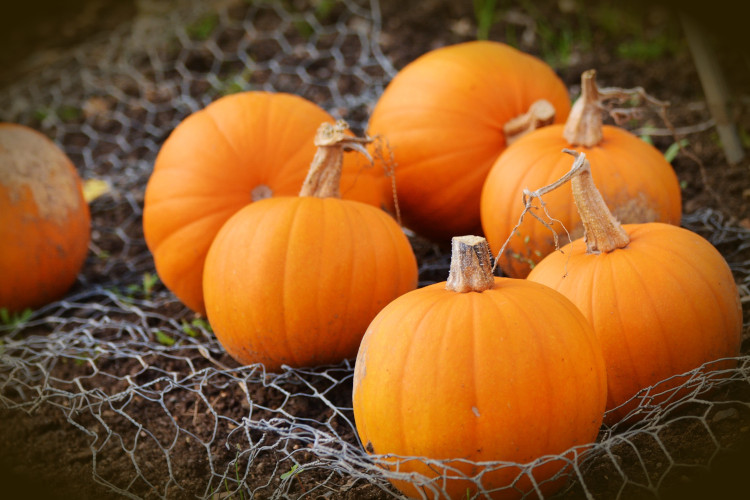 Not all pumpkins are created equal. There are several varieties of pumpkins, some are grown specifically for carving, while others are grown for their shapes, sizes, tastes, and textures. It's a good idea to know ahead of time what you'll be using your pumpkin for so that you choose one that is just right.
Will you be using the pumpkin to cook up something amazing? Will you be painting it? Carving it? or just creating an amazing display with it? These are the questions you should ask yourself before you head out to the pumpkin patch.
Once you know what you will use it for, you'll want to know what type of pumpkin will be best. Since there are so many varieties of pumpkins, I've put together a list of suggestions for some of the more popular varieties and a few of my favorites.
Purchasing Pumpkins with a Purpose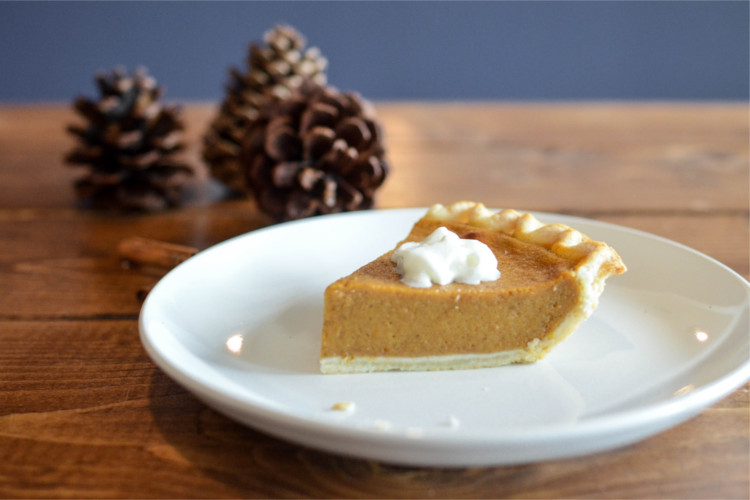 For Baking
I've always used Sugar Pie pumpkins for my pumpkin pies, just because they are easy to find and they have a lovely flavor. However, Epicurious suggests using Cheese, Jarrahdale or Blue Hubbard pumpkins, they say that the texture is silky smooth and they have a really nice sweet flavor.
PRO TIP
A 5-pound pumpkin will make (2) 9-inch pies.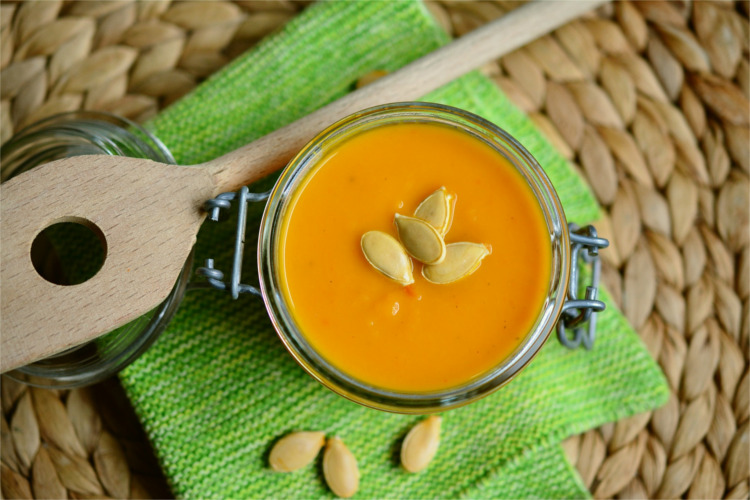 For Cooking
I like to use a Buttercup pumpkin for roasting and in soup because it has a nice buttery texture which is perfect in these types of recipes. However, BestRecipes.com suggests using a Queensland Blue, Jap, Butternut or Golden Nugget pumpkin because they have a sweet, nutty flavor which adds a delicious layer of flavor to any dish.
PRO TIP
1-pound of raw pumpkin = 1 cup of pumpkin puree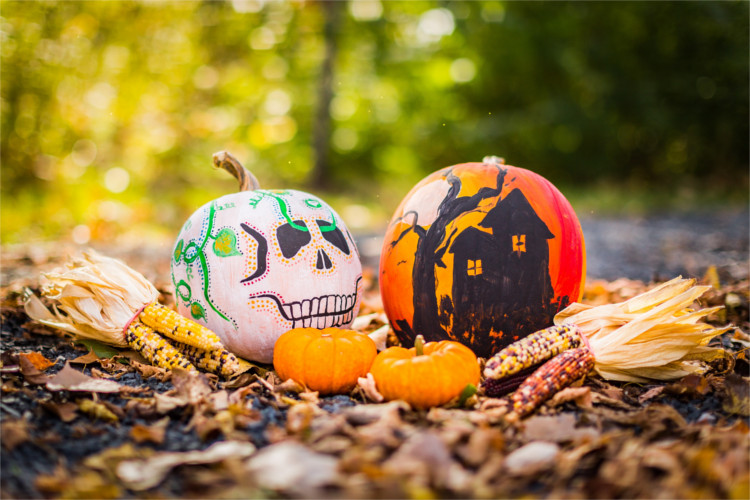 For Painting
When it comes to painting a pumpkin you want to look for one that is smooth and blemish free. Orange Smoothie, Cotton Candy and Lumina pumpkins are the perfect canvas for displaying your artistic talents on.
PRO TIP
Apply a laytex primer to the entire pumpkin before painting your design

For Carving
When it comes to carving you want to look for pumpkins that are blemish free and are light colored. Lighter colored pumpkins are softer and much easier to carve. The perfect pumpkins for carving are the Jack-O-lantern, Lumina, Hobbit, Autumn gold, Gold Rush, and Wolf pumpkins.
PRO TIP
Sprinkle the inside of a carved pumpkin with cinnamon, nutmeg and cloves to have it double as an air freshener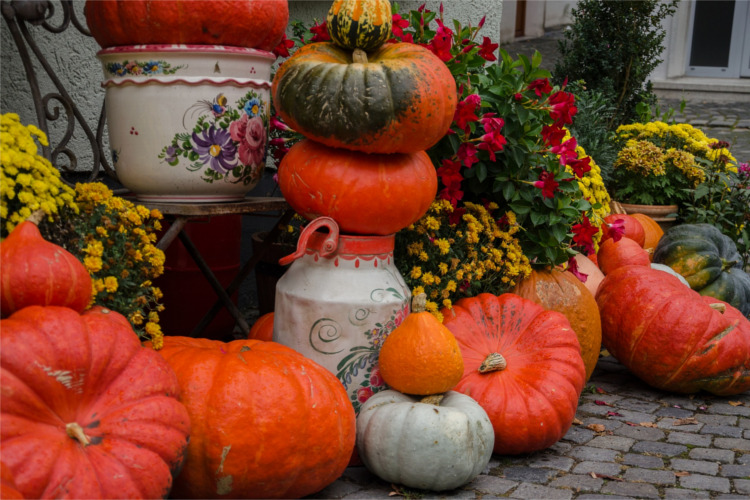 For Displaying
There are so many different types, colors, sizes and shapes of pumpkins out there, so the sky's the limit when it comes to decorating with them. A couple of my favorite pumpkins to decorate with are Magic Lanterns and Cinderella pumpkins. 
PRO TIP
Use a hallowed out pumpkin as an ice bucket for your fall party
How to Choose a Pumpkin That Will Last
✔ Choose pumpkins that have a nice sized stem
✔ Never carry the pumpkin by its stem
✔ Choose pumpkins that feel heavier than they look
✔ Choose pumpkins that look pretty and don't have any blemishes
✔ Store pumpkins in a cool dry place, with good air circulation
✔ Keep the pumpkin away from ripening fruit, they produce gases that will rot the pumpkin
✔ Limit how much you handle the pumpkin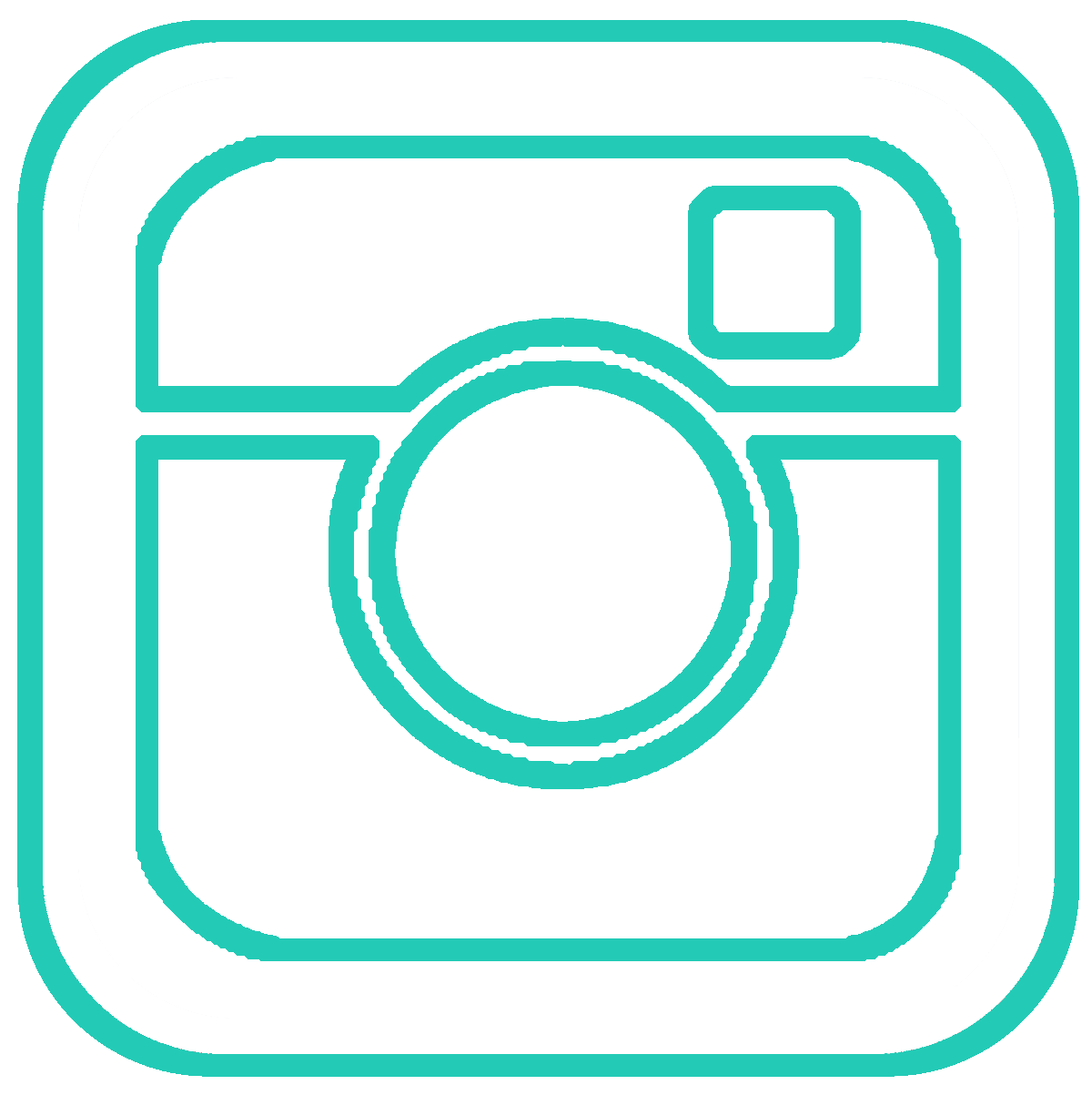 What is your favorite kind of pumpkin? We'd love to see how you use it. Snap a pic & tag it on Instagram with @FlusterBuster #perfectpumpkin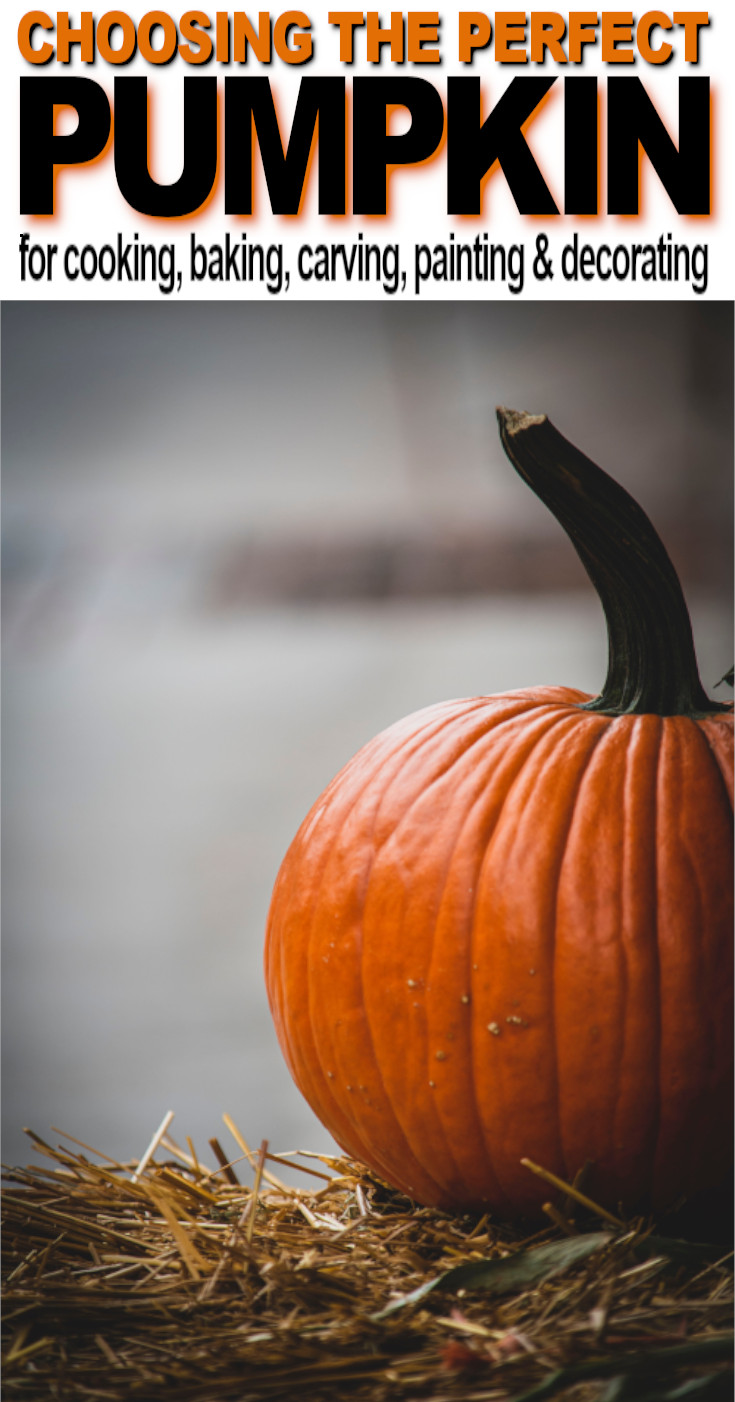 TOOLS NEEDED
(may include affiliate links)
Disclosure: Some of the links in this post are affiliate links. If you click on the link and purchase the item, I will receive a commission. I only recommend products or services that I personally believe will add value to my readers. All opinions stated are strictly my own. Read our full disclosure policy for more information. 
Knowing what pumpkin you should use for cooking, baking, painting, carving and decorating will make the season a lot more enjoyable. Pies will taste better, carving will be easier and your home will look more festive.
originally posted: 09/12/2018 updated