This post may include affiliate links. Read our disclosure policy for more information.
Blueberry season is just about over and the prices should begin to climb back up. If you are lucky enough to find a good sale than you might want to try making up some Homemade Blueberry Syrup. Blueberry Syrup is good for so many things, but pouring it over vanilla ice cream is by far my favorite. Happy Mothering is sharing her 4 ingredient recipe so if you're able to get your hands on some blueberries you should stop by and check out her recipe.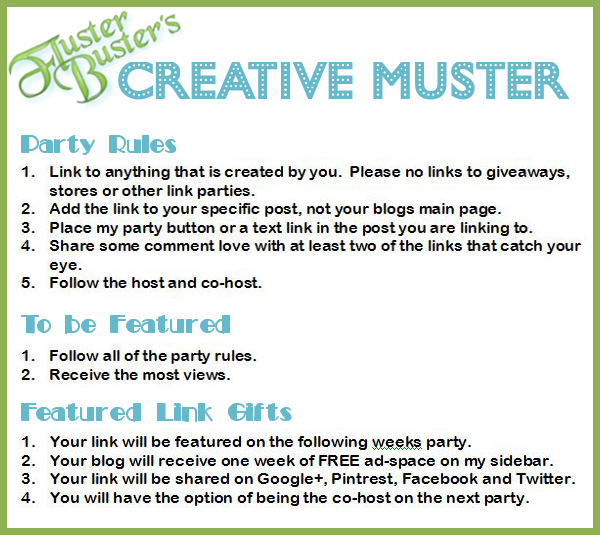 By linking to this party you are giving Fluster Buster and co-hosts permission to use your images in featured posts and on social media.