This post may include affiliate links. Read our disclosure policy for more information.
We're thrilled that you've chosen to party with us! The Creative Muster is home to some of the most creative bloggers, which means we do a lot of sharing. If you're looking to get exposure, find some inspiration or meet new people then you're in the right place. Grab your favorite family friendly posts, share them, then sit back and check out some of the other amazing things that are being shared. There are a ton of great ideas to be found here!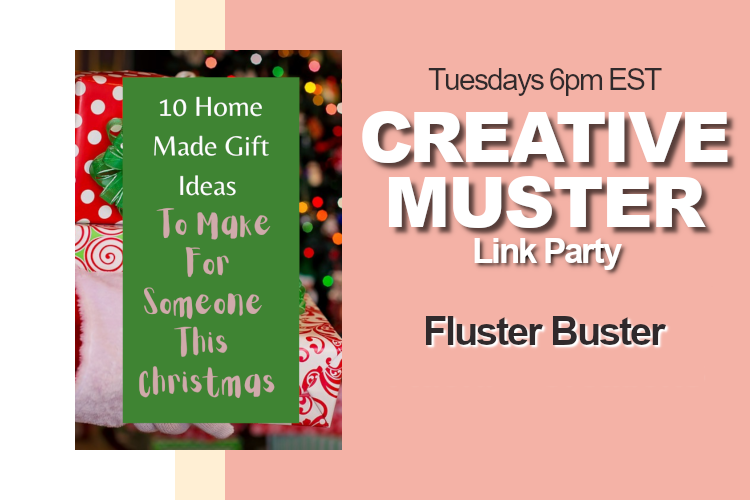 ---
Merry Christmas!
This is one of my favorite Christmas Poems
'Twas the night Jesus came and all through the house
Not a person was praying, not one in the house.
The Bibles were left on the shelf without care,
For no one thought that Jesus would come there.
The children were dressing to crawl into bed,
Not once even kneeling or bowing a head.
And mom in her rocker with baby in her lap
Was watching the Late Show while I took a nap.
When out of the East there rose such a clatter,
I sprang to my feet to see what was the matter.
Away to the window I flew like a flash
Tore open the shutters and lifted the sash!
When what to my wondering eyes should appear
But angels proclaiming that Jesus was here!
The light of His face made me cover my head –
It was Jesus returning, just as He said,
And though I possessed worldly wisdom and wealth,
I cried when I saw Him in spite of myself.
In the Book Of Life which He held in His hand
Was written the name of every saved man.
He spoke not a word as He searched for my name;
When He said, "It's not here" my head hung in shame.
The people whose names had been written with love
He gathered to take to His Father above.
With those who were ready He rose without a sound
While all the rest were left standing around.
I fell to my knees, but it was too late;
I had waited too long and thus sealed my fate.
I stood and I cried as they rose out of sight;
Oh, if only I'd know that this was the night!
In the words of this poem the meaning is clear;
The coming of Jesus is now drawing near.
There's only one life and when comes the last call
We'll find that the Bible was true after all.    ~unknown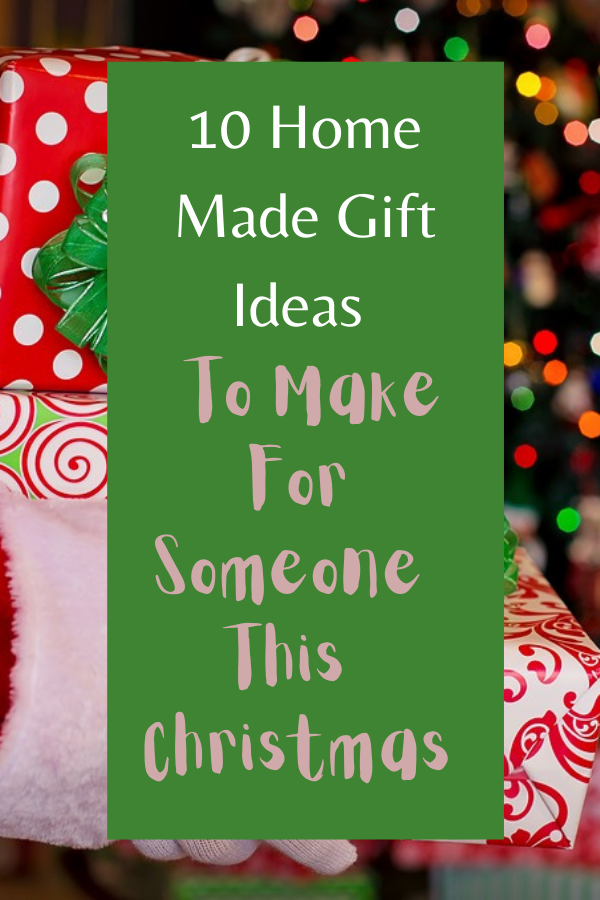 10 Home Made Gift Ideas from Claire Justine

---

By linking to this party your are giving us permission to use your images in featured posts.
✔ Link to any family friendly post that is created by you. Please no links to giveaways, stores or other parties.
✔ Add the link to your specific post, not your blog's homepage.
✔ Show some love, visit at least two other links.
✔ Encourage others to check out the party.
✔ Not mandatory, but we would love for you to follow us in some way. You can never have too many friends.

---
You are invited to the Inlinkz link party!
Disclosure: Some of the links in this post are affiliate links. If you click on the link and purchase the item, I will receive a commission. I only recommend products or services that I personally believe will add value to my readers. All opinions stated are strictly my own. Read our full disclosure policy for more information. 
originally posted 12/22/2020