This post may include affiliate links. Read our disclosure policy for more information.
Watermelon-Mint Flavored Iced Tea. Iced Tea with a fruity twist and a hint of mint. The perfect summer beverage for those hot summer days. #icedtea #flavoredtea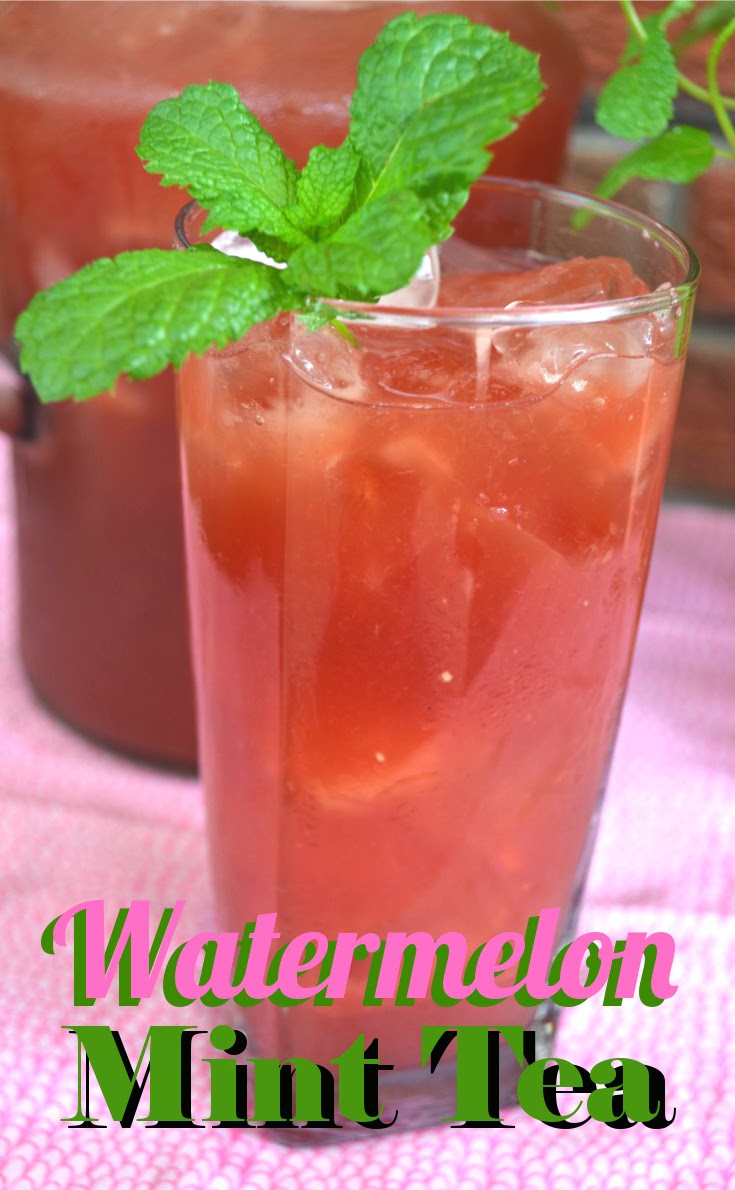 I'm not a soda, or pop drinker, tea is my beverage of choice, but tea can get pretty boring. I'm always looking for ways to kick my boring ole' tea up a notch and summertime is the perfect opportunity. With all of the fresh fruits and herbs available this time of year it's the perfect time for experimenting.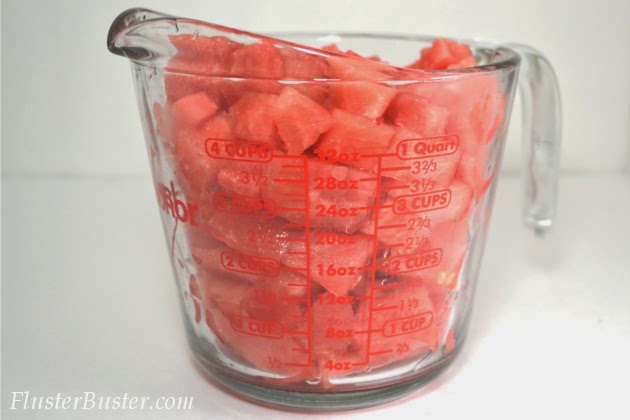 I love watermelon, but the problem is they are so big that it usually goes bad before we can eat it all. Last week I bought a seedless watermelon for our first summer, family picnic and of course we didn't eat it all. To keep it from going to waste I decided to to do a little experimenting and see how it would taste in tea.
Absolutely amazing is how it tasted!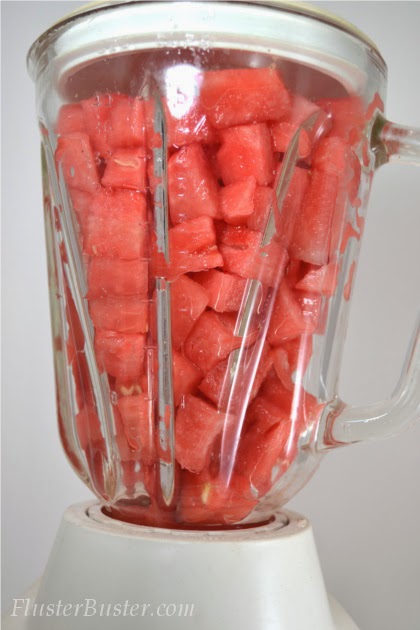 Using my blender I pureed the cubed watermelon.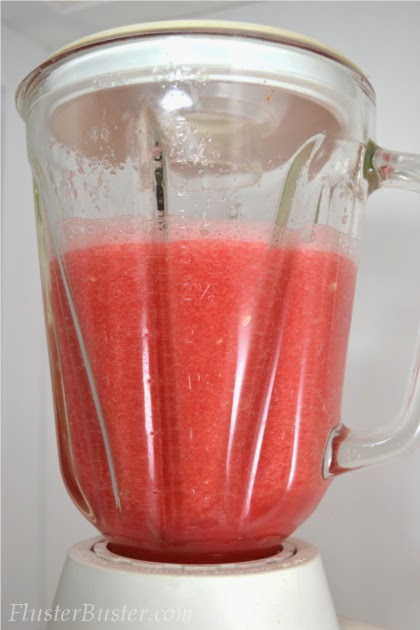 I actually could have drank it just like this, but that would have defeated my experiment.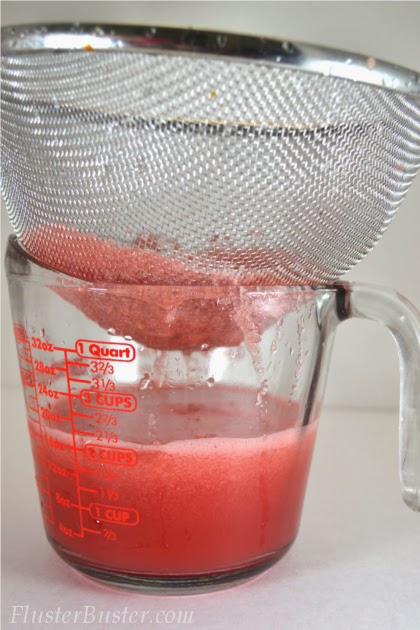 The puree was a little grainy so I ran it through the strainer. Next time I think I will use strain it with cheesecloth because there was still a little graininess to the juice.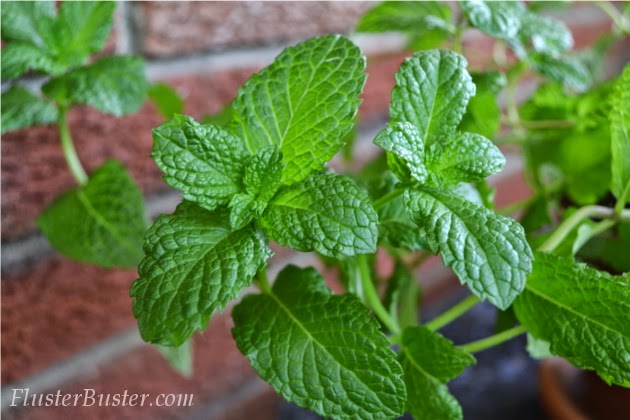 Watermelon and mint sounded like a refreshing combination and since my mint plants were flourishing I decided to add a little.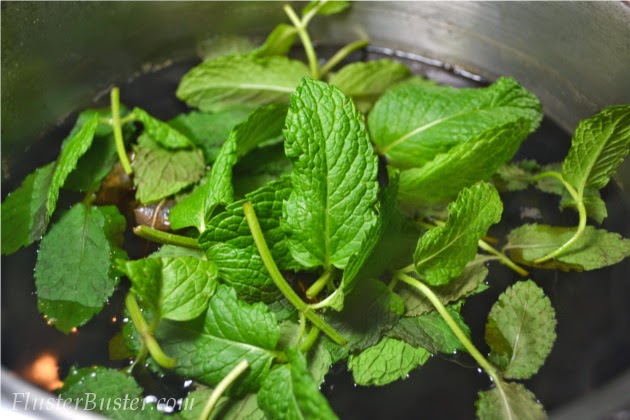 After I steeped the tea and while it was still hot I added the mint so that the flavor would infuse with the tea. Once it was cooled I removed the tea bags and mint and refrigerated.
When it was cold enough I mixed the tea mixture with the pureed watermelon, gave it a good stir and served it over ice.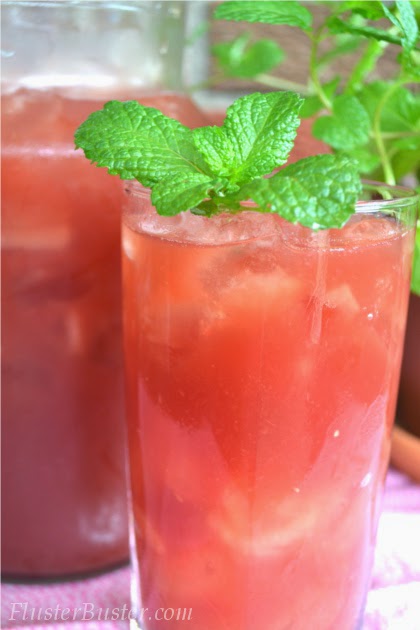 No more wasted watermelon in my future. This was incredibly delicious and didn't last very long.

Watermelon-Mint Iced Tea
Iced Tea with a fruity twist and a hint of mint. The perfect summer beverage for those hot summer days.
Ingredients
6 cups seedless watermelon, cubed
6 cups water
6 tea bags
½ cup sugar
½ cup mint leaves
Instructions
Puree watermelon, strain and refrigerate.
In a medium saucepan bring water to a boil. Remove from heat and add tea bags. Let it steep for 5 minutes.
Stir in sugar and mint, let cool and refrigerate.
Remove mint and stir together the tea and watermelon puree.
Serve over ice.