This post may include affiliate links. Read our disclosure policy for more information.
Chicken breast is undoubtedly a great treat for an outdoor barbecue picnic for the gathering of family and friends. One of the most convenient aspects of cooking chicken breasts is the minimal preparing and grill time, compared to cooking an entire chicken.
Due to the nature of breast meat, which is lean, boneless and tends to dry after cooking, the smoke method is a fantastic way to keep the meat tender and moist. Moreover, the extra smokey flavor from the burnt chip woods brings a unique taste to the meat and elevate the whole meal the next level.
Continue reading the guide below to learn the process of preparing and serving a perfect smoked chicken breast dish.
Ingredients for Smoked Chicken Breasts
A bag of 5 pounds or more chicken breasts (preferably boneless)
2 teaspoons garlic powder
2 teaspoons black pepper
2 teaspoons garlic salt
2 teaspoons paprika
2 teaspoons salt
1 bottle of olive oil
And your favorite barbecue sauce
Step by Step Guide for Smoking Chicken Breasts
Pre-emptive Steps
If your pack of chicken breast is frozen or thawed, put the package in a sink filled with cool water to let the chicken breast defrost naturally.

After an 1 to 1-1/2 hours, take the chicken out of the pack and rinse them again with cool water.

Wait around 20 minutes for them to dry. This is a good time to set up your smoker.

After that, use a paper towel to absorb any excess liquid. A dried chicken skin is better for ingredients rubbing as well as cooking inside a smoker.
Set Up the Smoker
Warm up your smoker until it reaches between 225°F and 250°F.

Let your coals burn white hot. Throw in some extra wood chips to make the smoke last longer.
Prepare the Chicken Breast
Use a large bowl to mix the dry ingredients.

Apply oil to the chicken breast.

Apply the mixed ingredients to the chicken breasts.

The most straightforward method to have a proper marinated chicken breast, on all sides, is to use a Ziploc bag.

Shake the bag with chicken breasts and ingredients inside. Check to make sure all of the chicken is equally coated.

After that, refrigerate prepared breasts for around 30 to 45 minutes so that the meat can fully absorb the ingredients, which offers a better taste.
Use the Smoker
There are various types of smokers that you can use, from electric smokers to offset smokers.

However, an offset smoker is usually more suitable for an outdoor picnic. Offset smokers also tend to create a more favorable barbecue taste for the grilled meat.

That is why choosing the right offset smoker is essential for a delicious dish of smoked chicken breast.

Another thing to remember is to never let the chicken breast be exposed to direct flame or heat, otherwise there will be unwanted char burned meat. That is why it is much better to use indirect heat, especially for a smoked chicken breast recipe.

You can create indirect heat easily by setting all of the coals to one side and placing all the breasts slightly further away from the coals.

Close the smoker lid and make sure that you check the inside temperature. Around 225°F and 250°F is perfect to smoke the breasts nicely.

Usually, a smoked chicken breast takes around 45 minutes. Do not open the lid frequently because the smokey flavor will escape from the smoker.
Salad Ingredients for Side Serving
Thinly sliced cucumber
Thinly sliced tomatoes
Fresh garlic
1/4 cup lemon juice
And your favorite salad dressing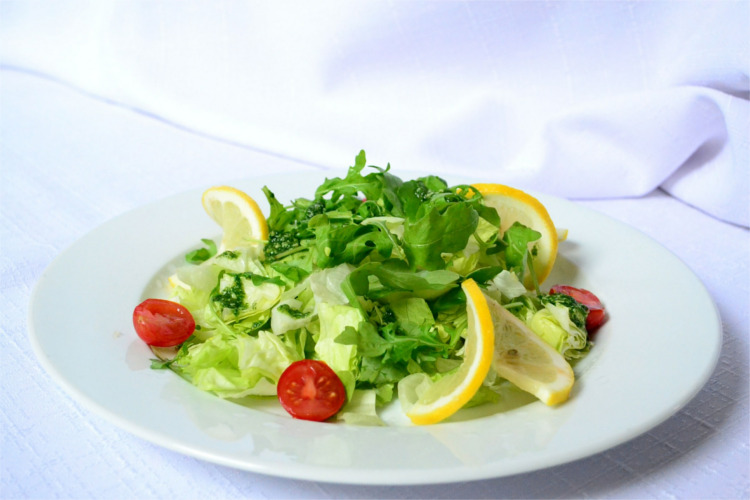 Prepare the Salad
The nature of chicken breast meat is dry, therefore it should be served with a salad combo.

While waiting for the breasts to be cooked, you can prepare a salad to serve together with the breast.

Use a big bowl and add in a mix of chopped carrots, sliced tomatoes and cucumber.

Apply your favorite choice of salad dressings.

Place the green mixture nicely onto the plate.
Final Serving
Take the smoked breasts out of the smoker and place them on top of the salad.

Depending on the amount of salt you used during the marinating process, you can eat the breasts dry or serve them with extra dipping sauces, such as barbecue, buffalo or hot chili.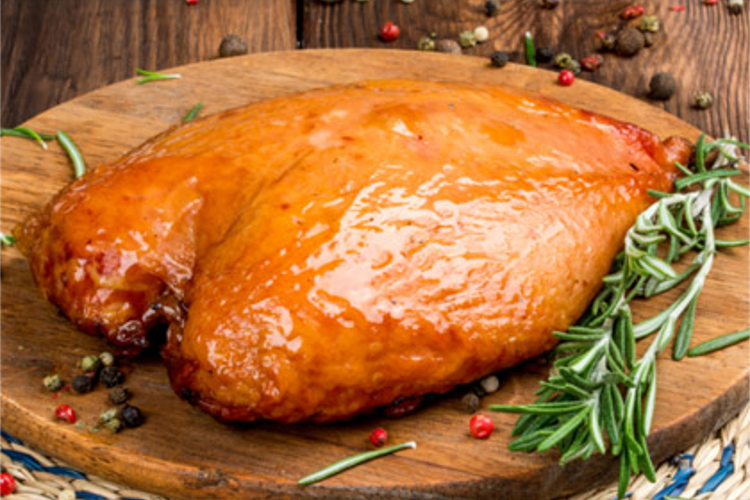 Practice Makes Perfect
By now you should understand the necessary process to cook your first smoked chicken breasts. As you can see it takes not much effort to cook and prepare.

There are various other ways to marinate the chicken breasts for different flavor in the final taste. You can try out other methods until you master the best technique of smoking breast meat.

More importantly, this smoking method can be applied to other meat parts such as chicken legs or wings.

If you want to enjoy different types of meat during your barbecue hangout, it is the golden opportunity to show your friends and family your awesome recipe.

The smokey taste from the meat will win the taste battle against the grilled chicken since they usually do not have any burnt char patterns.
Mary J. Lynch – Mary is a chef and a mother. She aims to share lots of content on food and kitchen related topics with other food lovers. Though she loves all types of food, most of her recipes focus on using healthy ingredients. Mary is also a contributing writer at JosephineDC.
Disclosure: Some of the links in this post are affiliate links. If you click on the link and purchase the item, I will receive a commission. I only recommend products or services that I personally believe will add value to my readers. All opinions stated are strictly my own. Read our full disclosure policy for more information.