This post may include affiliate links. Read our disclosure policy for more information.
I was intrigued, as were a lot of you about this link "How to never buy Menstrual products again". Mellow from A Life Unprocessed.shared this really informative post. When I first saw the link, I have to admit I hesitated a little before I actually read it. However, I read it, as I do all of the links and I'm so glad that I did. I had never heard of such a thing, but I can clearly see all of the benefits. If you skipped over this post at last weeks party I highly suggest that you take a look at it.
Party #34
(begins every Tuesday at 6pm EST and ends Sunday at 11:55pm EST)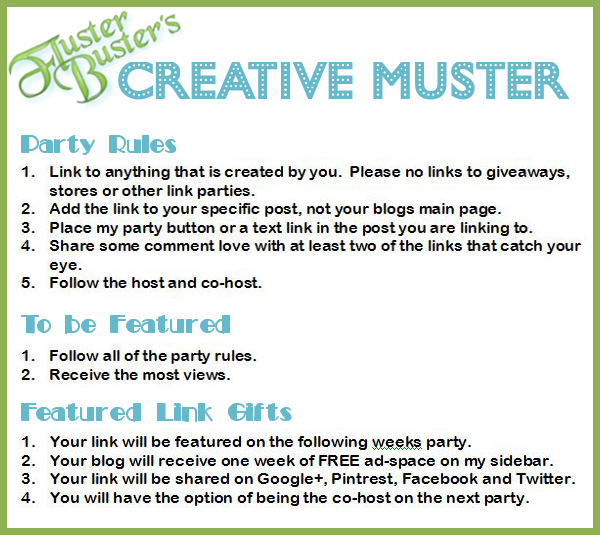 By linking to this party, you're giving Fluster Buster permission to use your photos in featured posts and on social media.