This post may include affiliate links. Read our disclosure policy for more information.
Nice weather has arrived, time to think about showing your car a little love. She's been through a lot this winter, blankets of snow, salty roads, muddy boots, if it's dirty, she's seen it. You could take her into see an auto detailing specialist but they're not going to show her as much love as you can. Plus, it's kinda' pricey!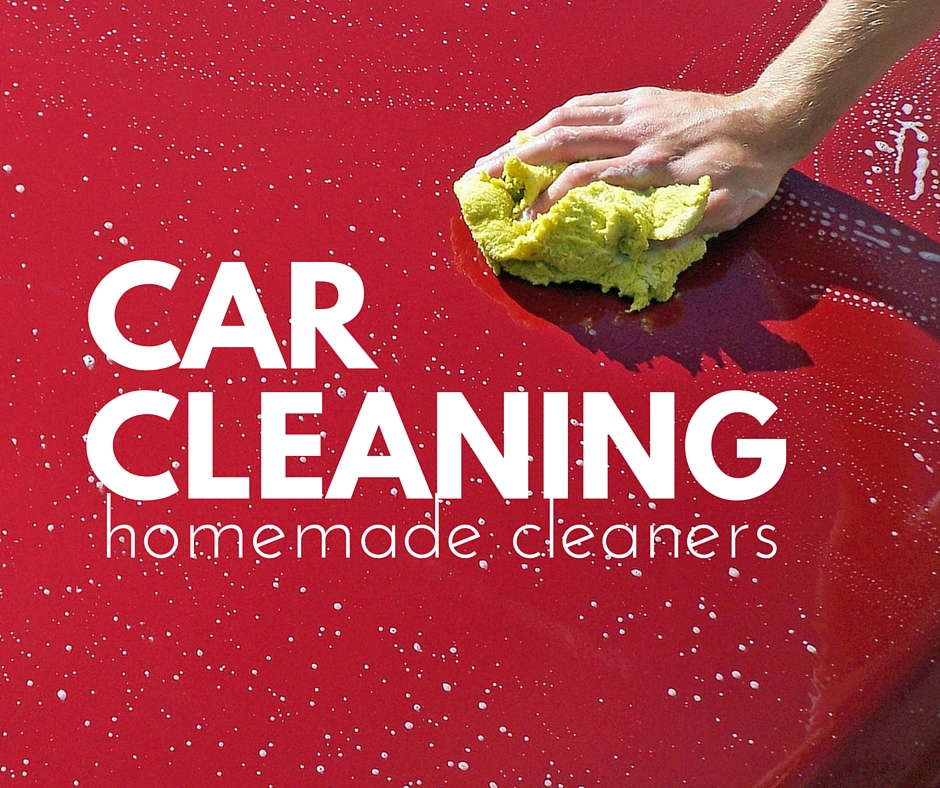 It's not a big secret but around here we really like finding creative ways to save. Last year we helped save your sanity with some unbelievable auto detailing hacks. This year we're sharing some amazing homemade auto cleaners that will help you save what's in your wallet. 
Homemade Auto Detailing Cleaners
1. Homemade Car Wash Soap by Stain Removal 101
2. How to Make Homemade Car Wash Solution by Geeks of Cars
3. Spot Free Car Rinse by eHow
4. Tired of Yellow Headlights? Make Em' Shine on a Dime by Ron and Lisa
5. 2-Minute Trick to Clean & De-Haze Headlights by Knowledge Weighs Nothing
6. Cleaning Bugs Off Your Car By The Dollar Stretcher
7. Cheap Tips for Removing Love Bugs from Your Automobile by 973 the Dawg
8. Removing Tar from your Car by Thrifty Fun
9. Removing Road Tar the Easy Way by Lifter 1
10. Household remedies to Clean Aluminum Rims by eHow
11. Car Tire Home Remedies by Grandma's Home Remedies
12. Homemade Armor All by Money Saving Madness
13. DIY Armor All Wipes by One Good Thing
14. No-Streak Glass Cleaner by Fluster Buster
15. How to Remove Salt from Car Carpet by eHow
16. How to Clean Car Mats in 3 Easy Steps by Coupon Closet
17. Upholstery Car Cleaner by Fabulessly Frugal
18. Easy Car Upholstery Stain Remover by Inspired Housewife
19. How to Detail Car Upholstery by Fabulessly Frugal
20. Homemade Windshield Washer Fluid by One Hundred Dollars a Month
21. Cheap and Easy Windshield Washer Fluid by DIY & Crafts
22. Homemade Windshield Washer Fluid by DIY Natural
23. DIY Car Vent Air Freshener by Frugally Blonde
24. Make Your Own Gel Air Fresheners by One Good Thing
25. DIY Hanging Air Freshener by Designer Trapped
PRO TIP: For dirty windshields, use club soda instead of glass cleaner to get them clean. There's something about the carbonation that works really well to cut through stubborn dirt.
Car cleaning is one of those have-to's. Do you have any tips that helps save money, time or our sanity? I'd love to hear them! 
Reduce Fluster with the Right Tools:
More Like This: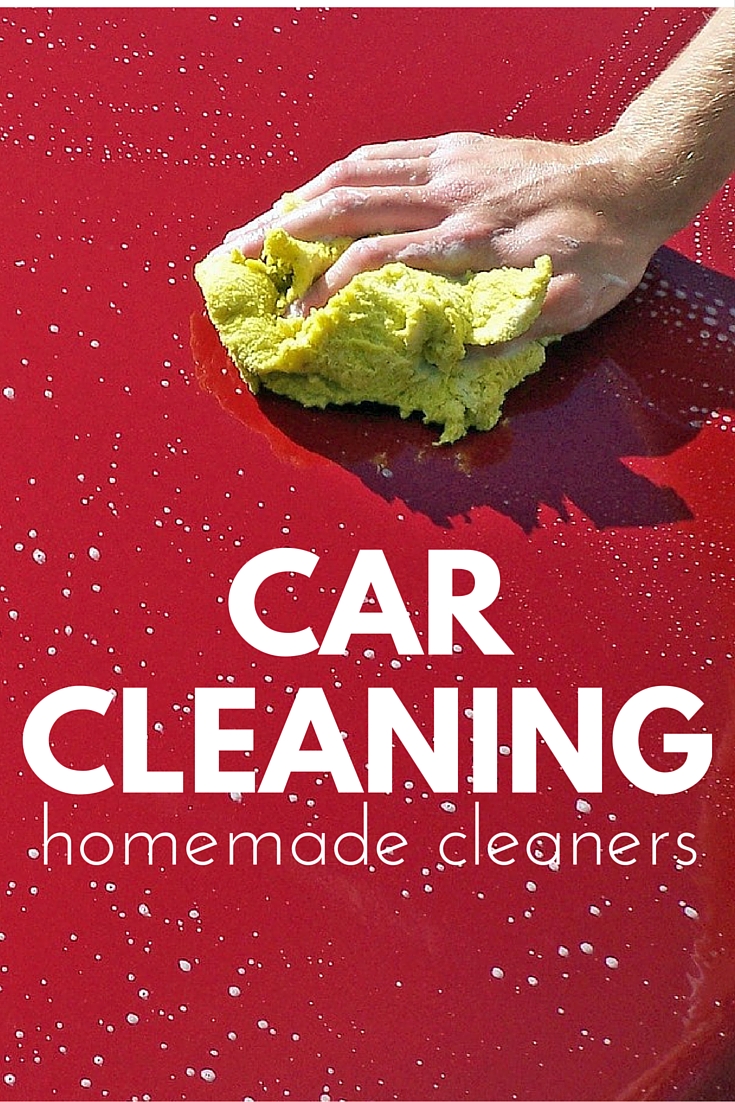 Disclosure: Some of the links in this post are affiliate links. If you click on the link and purchase the item, I will receive a commission. I only recommend products or services that I personally believe will add value to my readers. All opinions stated are strictly my own. Read our full disclosure policy for more information.