This post may include affiliate links. Read our disclosure policy for more information.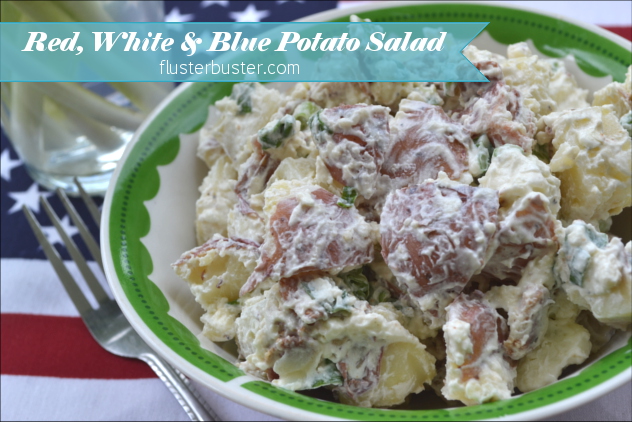 Today's salad is called Red, White & Blue Potato Salad. I would like to take credit for this wonderful salad, but I can't. This is actually my oldest son, Zach's, salad recipe. He is a phenomenal cook. Ever since he was around 2 years old he has shown a huge interest in food. Most kids at that age would choose to watch cartoons, but he would watch cooking shows, obsessively. As he grew up he would help me with the cooking and eventually he took over, experimenting with different flavor combinations. Some of the things that he has created go way beyond my culinary skills and he's not classically trained. If I'm ever at a loss when it comes to food, I call him. Okay, I'm done bragging now! On to the salad….

I'm not much of a potato salad lover, but this recipe is a different story. I could actually eat it everyday and not get sick of it. The flavors go so well together and even though it's made with potatoes, it actually seems lighter than a traditional potato salad. If you love potato salad or you don't, you owe your taste buds this experience. You won't regret it!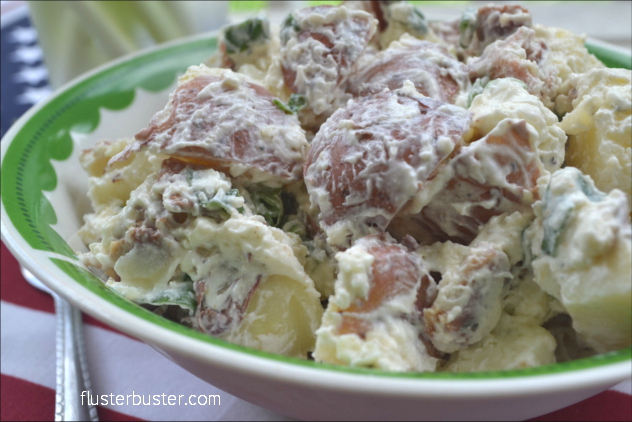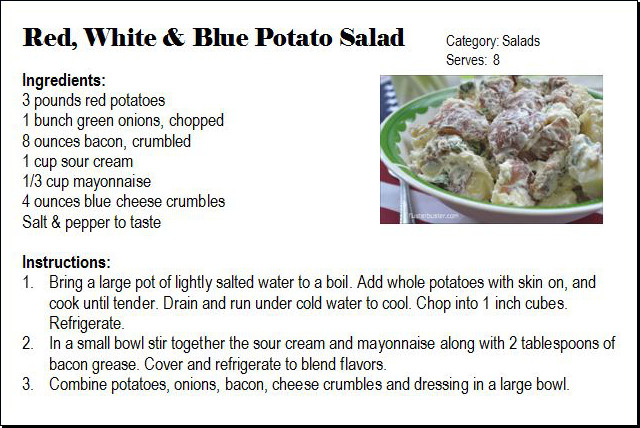 Are you looking for more great salad recipes? Check out these Salad Recipes that have been shared on Fluster Buster's Creative Muster.
document.write('