This post may include affiliate links. Read our disclosure policy for more information.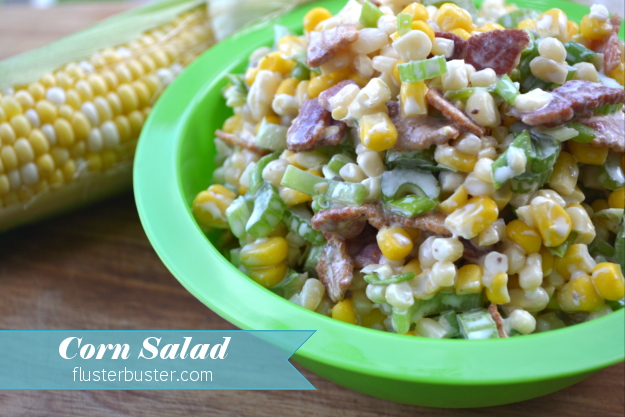 Today I'm sharing my Corn Salad as part of the 7 Days of Summer Salads.  This is one of those salads I've been making for years but can't remember where or how I came up with the recipe. All I know is, it's one of my most requested salad recipes. When people first see the salad they kinda' turn their noses up to it, I think because most of us are used to corn being served hot, not cold. But once they've tried it, you can guarantee that they'll be back for seconds.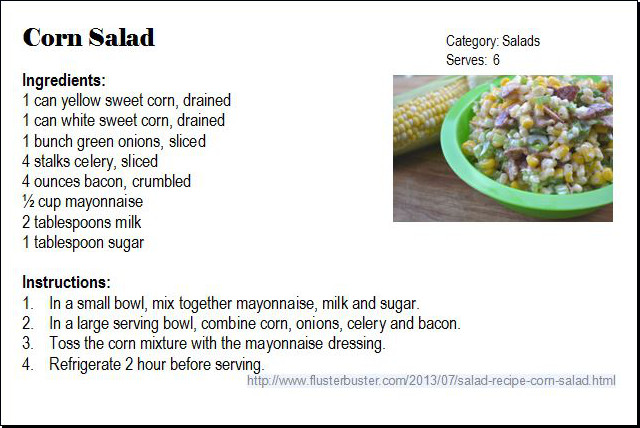 Are you looking for more great salad recipes? Check out these Salad Recipes that have been shared on Fluster Buster's Creative Muster.
document.write('