This post may include affiliate links. Read our disclosure policy for more information.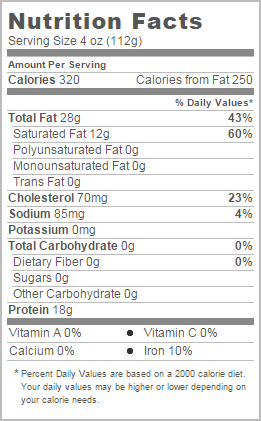 You know that piece of fat the hugs a steak? That used to be my favorite part when I was a kid, especially if it was cooked on the grill. Although I was told, many times, that it wasn't good for me I didn't really care, I just loved the taste. As an adult I wish that I could still afford not to care, my taste buds would be so much happier!
I've been on a huge kick lately to reduce the fat in my diet, mainly for health reasons but also to keep my waistline under control. This new kick however is bringing my grocery budget to a whole new, scary level.
Low fat foods can be very costly but there are a few ways around it, especially when it comes to meat. One trick is to have the butcher trim the fat for you. Another trick, if you're handy with a knife, is doing the trimming yourself. When it comes to ground beef removing the fat is really easy, anyone can do it and you don't have to be a butcher or a knife wielding ninja.
How to Lower Fat in Ground Beef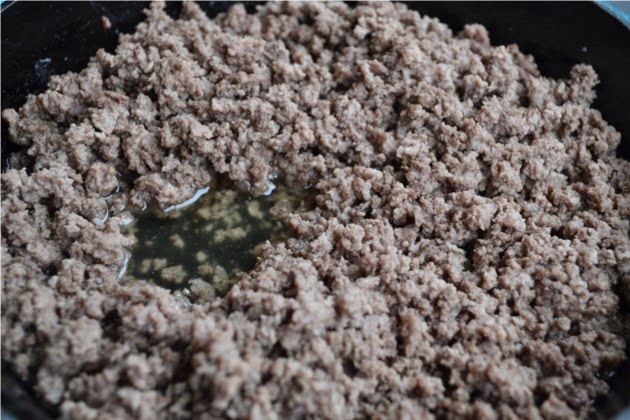 1.  Start by browning ground beef with a high fat content. I like the 73/27 blend. because it's usually the cheapest.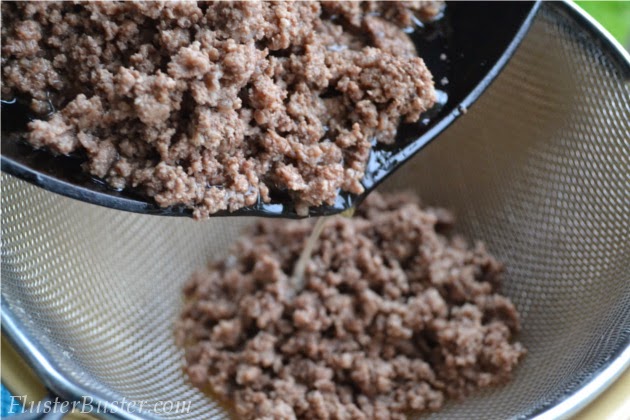 2.  Once the ground beef is browned, drain the fat using a strainer.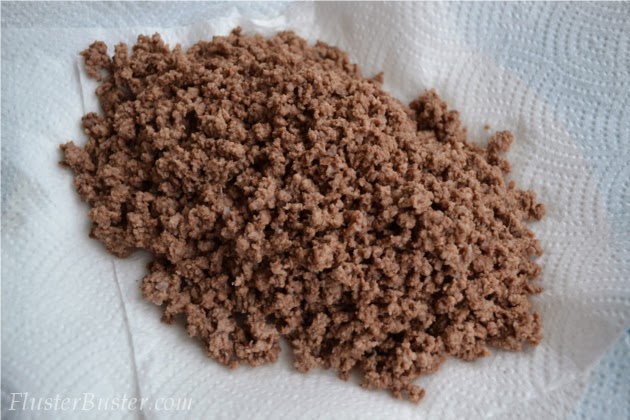 3.  Next lay the ground beef out on a few layers of paper towel.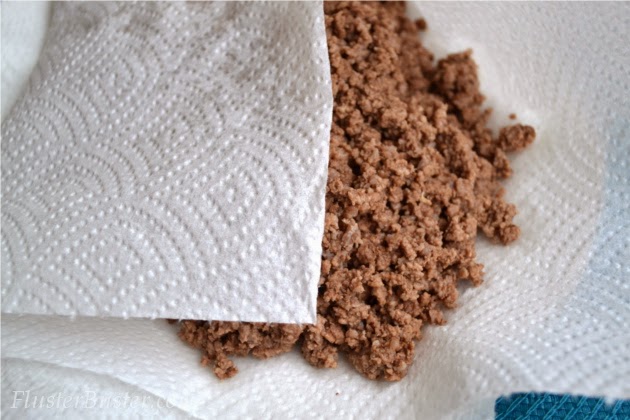 4.  Pat, pat, pat to remove the fat.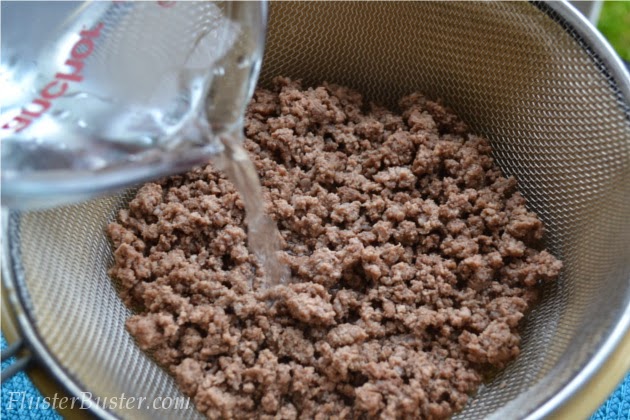 5.  Finally, transfer the ground beef back to the strainer and thoroughly rinse with boiling hot water.
Is it worth the effort?
Absolutely! 4-ounces of 73/27 ground beef contains about 24-28 grams of fat. However, after you've blotted and rinsed the ground beef you've reduce the fat to about 6-8 grams, that's about the same as the fat content found in 95/5 ground beef.